Easy Cottage Cheese Cheese Horns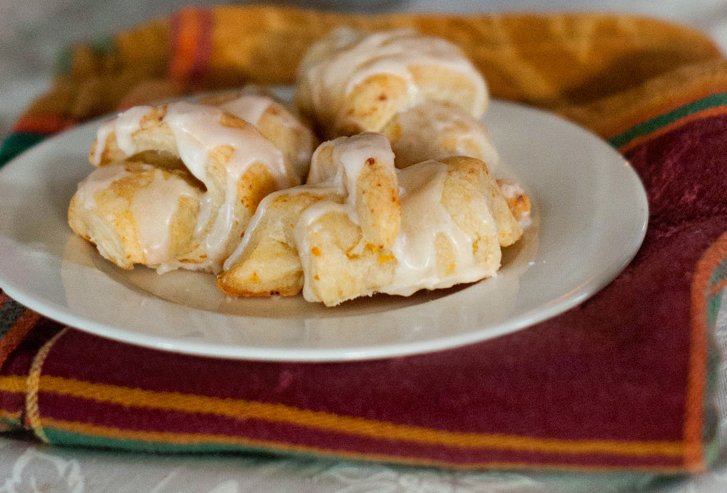 Ingredients

For the Rolls
1 C salted butter, softened
1 1/2 C small curd cottage cheese (2% or better)
2 C all purpose flour
1/2 tsp salt

For the Glaze
2 Tbsp butter, melted
1 C powdered sugar
2-3 Tbsp water
1 tsp vanilla extract
Instructions
Cream butter, cottage cheese and salt together until combined. Stir in flour until no dry spots remain-- dough will be sticky.
Use a spatula to move the dough to the center of the bowl into a rough ball, cover and refrigerate for at least 3 hours or overnight until the dough is manageable.
Turn dough onto a lightly floured surface and divide into thirds. Roll each third into ball and flatten into a disk.
Cut each disk into 8-12 wedges using a pizza cutter. Roll each wedge starting with the widest side and place the pointed side down onto a lined baking sheet.
Bake at 350 Degrees for 25-30 minutes or until golden brown. While rolls are cooking combine the butter vanilla and sugar for the glaze. Drizzle in water until it's the consistency you'd like, mixing until smooth.
Drizzle rolls white still warm with the glaze and serve.