by daiashi
About The Game
Slinki is a side view 2.5D action-platformer where your own prosthetic arm is the ultimate multipurpose weapon. Use it as a bladed boomerang to control the population of mutated critters, pull levers towards you to get through puzzles and zip-line across grappling surfaces. All this to find out what happened to the once peaceful forest you used to live in.
Plot
Slinki's once peaceful and smooth-running home has gone horribly wrong, with every denizen gone crooked and twisted, and irrevocably hostile. Himself affected and warped as well, Slinki can just sit there and waste away, or take the last of his strength to the Forest's Core, and end the misery whatever ill-bred rascal thought to fester in it's depths.
Features
Eliminate your enemies with your unique bladed boomerang
Have your boomerang return to you or propel yourself towards it
More than one level of hot bladed arm action
Fight against several unique forest critters
Old-school gaming with a score counter, a timer and lives system
Unlock the Hardcore mode for added challenge
Controller support
System requirements:
Fully updated PCLinuxOS and Steam
Hardware:
Processor: 1 Ghz dual core processor
Graphics: OpenGL 2.1 compatible GPU
Hard Drive: 600 MB available space
Sound Card: Any Sound Card
About The Company
Titan Forged Games is a digital games company from Coimbra, Portugal. They're just starting out but they hope you'll enjoy their games!
History
In the early days of 2008, Nuno Barreto, a little Portuguese boy with the dream of someday making a Spider-Man videogame, had enrolled in a BSC in Computer Engineering. He was accompanied by Pedro Caetano, another young fool already set on sacrificing his life to the gods of videogaming. Together, they decided to make their own game studio. Soon after, another misled "youth," David Fial, asked to join, to help out with odds and ends. The three agreed with the daring enterprise, and joined forces. The studio was officially formed in 2012, and the first game was planned, named "Brian Storm." The team evolved with the abduction of Sérgio Alves from his peaceful existence, to lead the artistic side of the endeavour, and everything was set in motion.
Some Gameplay Screenshots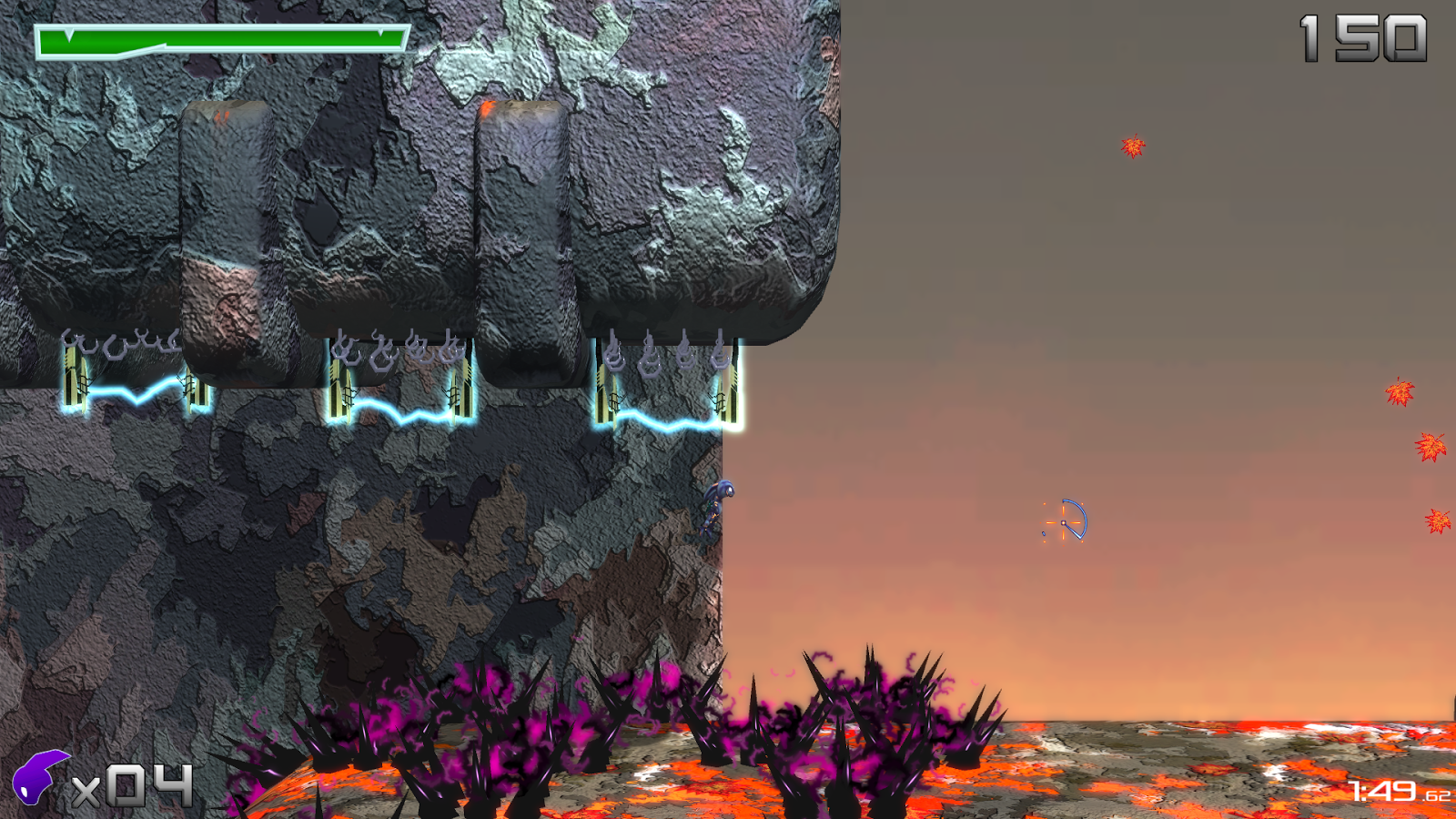 Getting It To Run
Install Steam (if you don't have it installed already), then start it. You will need to create a new account, if you do not already have one. Once you have Steam up and running, go to the store tab. Click on the Linux tab if you wish and search for Slinki. Click on and download the demo. If you have updated your system, including graphics drivers, you should be good to go.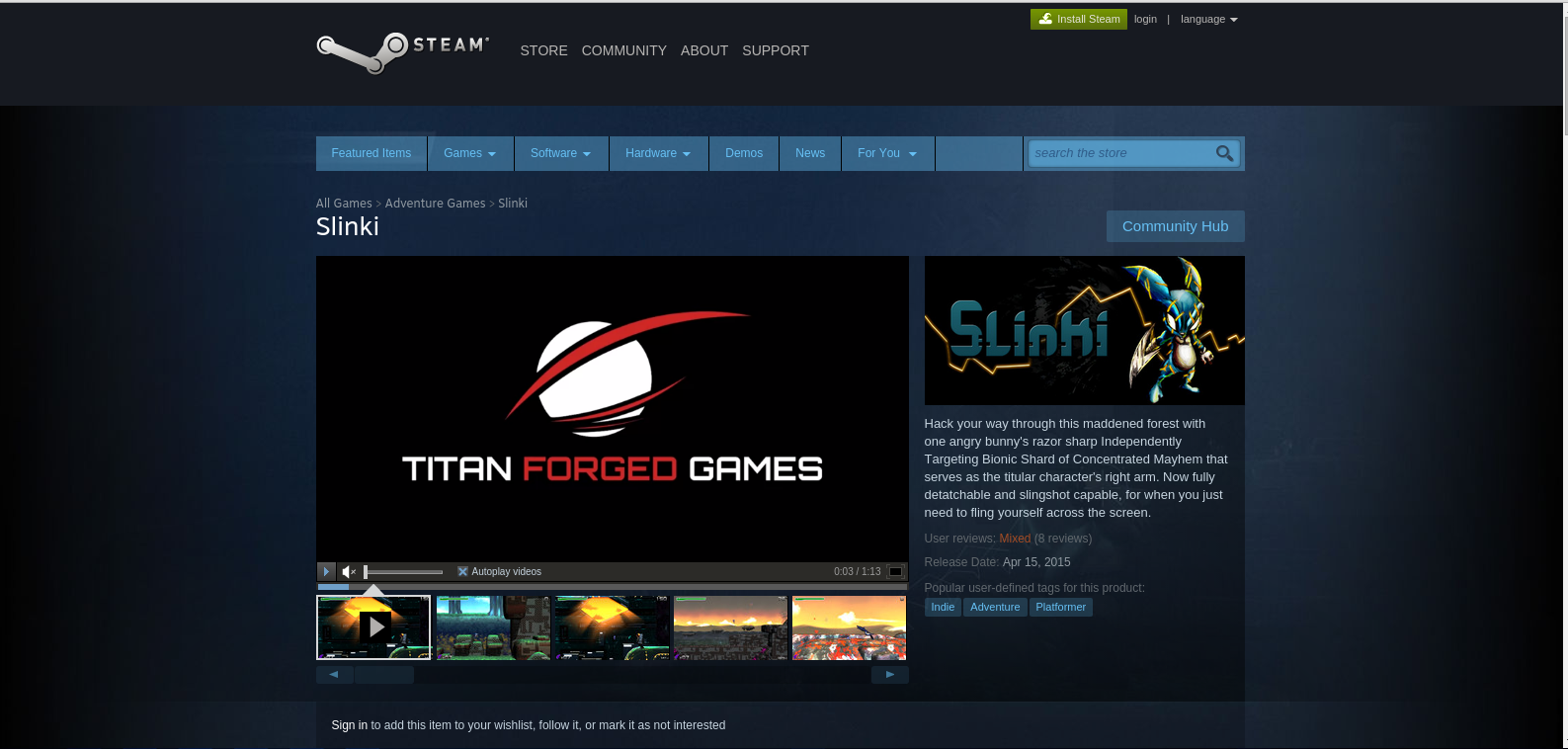 Slinki