by daiashi
About The Game
Join Sir Bucket and his friends in their peaceful journey through DungeonRift! Kill everybody on the level, grab the loot and move to the portal. But what's that? Monsters are following you! They're becoming stronger and smarter! The dungeon itself transforms into a darker, creepier and more dangerous place! How long will Sir Bucket survive?
Monsters level instead of the player. Each enemy in DungeonRift has its own perks and abilities that they learn randomly, creating surprising and dangerous combinations. Every run won't be the same - different monsters choosing random perks will force Sir Bucket to adapt his strategy every time.
Destroy your foe, explore the Rift, unlock new weapons and meet new rivals in your endless struggle in DungeonRift!
Main features already developed:

Fast and dynamic action

Various abilities and perks for monsters

150+ of dungeon layouts

Menacing traps

Weapons with different mechanics

Player progression system

Two playable characters

Dark humor

Funny collectibles

Sweet and tasty hand-drawn art

Dynamic music by John Leonard French
In the past...
Dungeon Rift was born as concept-project for a contest and rapidly became an obsession. They were very happy to see people playing their alpha-version, and that's why they've decided to turn their last free version into a complete and polished product. That's what they've called the demo version - you can download it right now and get the feel of DungeonRift. Most of the aforementioned features are there. You could decide for yourself, to support our project or not, carefree.
In the future...
They're planning to fill Dungeon Rift with content and new features in upcoming months:

Content-wise - updates with weapons, characters, monsters, perks and locations planned to be frequent and regular. Feature-wise - they are very excited to add local co-op to their game, and to make a monsters' proficiency-system, which will make them choose one of the two evolutions paths in mid-game, therefore making the gameplay even more unpredictable and interesting.

There is much much more they've planned in the future, but they don't want you to bet on their promises. Check the demo and join the early access, if you are interested in where it's going.
This is a fun game to play if you're into the whole cartoon-style genre. It reminds me a little of Gauntlett. Accept your shield and a sword. Hack and slash with its share of humour and hidden traps. One thing I would like to add is that enemies actually level and receive new weapons.
System requirements:
Fully updated PCLinuxOS and Steam
Hardware:
Recommended:
OS: PCLinuxOS

Processor:1.4Ghz+

Memory:512 MB RAM

Graphics: 256Mb, pixel shaders 2.0
Hard Drive: 1200 MB available space
About The Company
I didn't find much except that they are a group of Russian game developers.
Some Gameplay Screenshots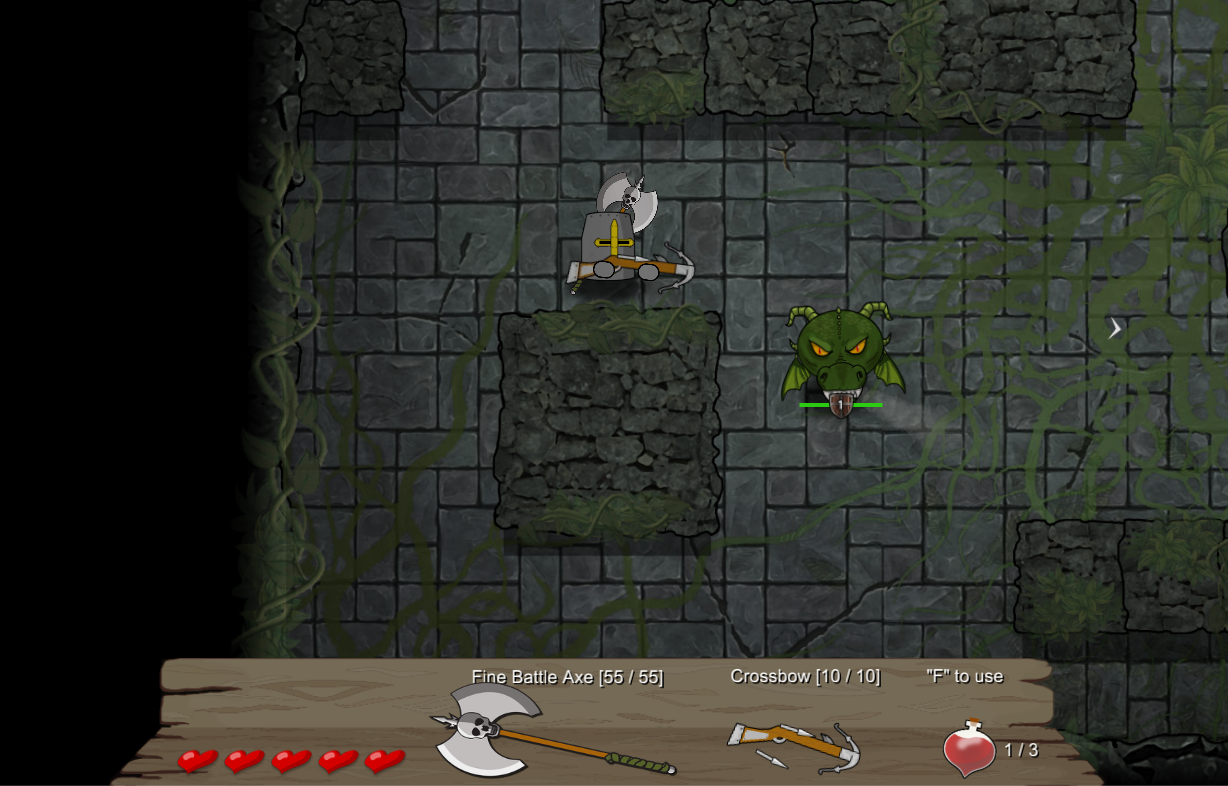 Getting It To Run
Install Steam (if you don't have it installed already), then start it. You will need to create a new account, if you do not already have one. Once you have Steam up and running, go to the store tab. Click on the Linux tab if you wish and search for it by name. Click on and download the demo. If you have updated your system, including graphics drivers, you should be good to go.

http://store.steampowered.com/app/375550/