by daiashi
About The Game
Coffin Dodgers sees you take on the role of saving one of seven quirky retirement village residents, each racing for their soul in "pimped up" mobility scooters against none other than the Grim Reaper himself. Our old heroes are armed with a variety of homemade weapons and gadgets to take on anything the Grim Reaper and his Zombie army may throw at them. This game has the feel of Diddy Kong racing. However, you are the best the retirement home has to offer. The carts they ride are not your typical grocery getter plugins. They're packing the best armament that their social security can buy. If you see them in your neighborhood racing around, it would be best to turn the other direction.
Key Features
Players must battle it out against The Grim Reaper and other competitors over a 13 race Championship, where only the most skilled racer will survive. There are four distinct areas within the Sunny Pines Retirement Community, each featuring its own mini tournament in which your rank against other competitors will ensure you progress to the next stage. However, finish at the bottom of the pile and the Reaper gets to take your soul. The final race takes place over each of the four areas in a straight shootout between you and the Grim Reaper. See if you can beat Mr. Grim before his shadow covers all of Sunny Pines neighborhood. Zombies on octane boosted mobility scooters! What next?
Race & Battle the Grim Reaper and his army of zombies.
Save one of the 7 quirky retirement village residents
Customise and modify your mobility scooter
Player to player combat & rag doll physics
3D open world game environment
13 unique race tracks
Single player Story and Time Trial modes
Online Multiplayer race mode
3D Open world single & online multiplayer game modes
Local multiplayer versus race mode (2-4 players)
Full controller & keyboard support
Steam Trading Cards and Achievements
System requirements:
Fully updated PCLinuxOS and Steam
Hardware:
Minimum:
OS: PCLinuxOS

Processor: 2.2 GHz Intel Core 2 Duo

Memory: 4 GB RAM

Graphics: Graphics card with 256mb

Hard Drive: available space

Recommended:
OS: PCLinuxOS

Processor: 2.5 Intel i5 or Amd Fx 4

Memory: 4 GB RAM

Graphics: Nvidia Geforce Gtx Gpu 2 Gb

Hard Drive: 1500 mb available space
About The Company
Milky Tea is an award winning, independent creative production studio established in the UK in 2005. The studio was set up to bring the best in 3D, gaming, animation, design and digital talent together under one roof to produce breathtaking creative content.
The majority of the team have come from the world of high end AAA console game development and were involved in games, such as Project Gotham Racing, Blur, Bang Bang Racing and Drive Club. So, Milky Tea has always had game development at its core.
Over the past eight years, the studio has gone on to build a global client list that includes the likes of Sony, BBC, Channel 4, Kraft, Nestle, Unilever, Toyota, Bose to name but a few.
The business shot to fame in 2007, winning the opportunity to work with Lloyds TSB on the advertising campaign called "for the journey." Here, they developed those retro, recognizable, long nosed quirky characters that became one of the longest serving advertising campaigns in the UK. It was their job to produce breathtaking illustrations and interactive content.
Over the years, they started to build up their games portfolio, mainly working on browser based games. One of those was for the BBC, called "The Well," which went on to win two BAFTA awards and an EMMY award.
In 2012, after meeting Apple in California, they decided to refocus the business and start developing their own games. In December 2012, they launched the first game on iOS and Android called Roller Rally, which went on to be nominated for a BIMA and DADI award. Coffin Dodgers is the second of their very own projects to come out of the studio, and includes the same vibrancy and attention to fun, story and detail that people have come to expect from the studio.
Some Gameplay Screenshots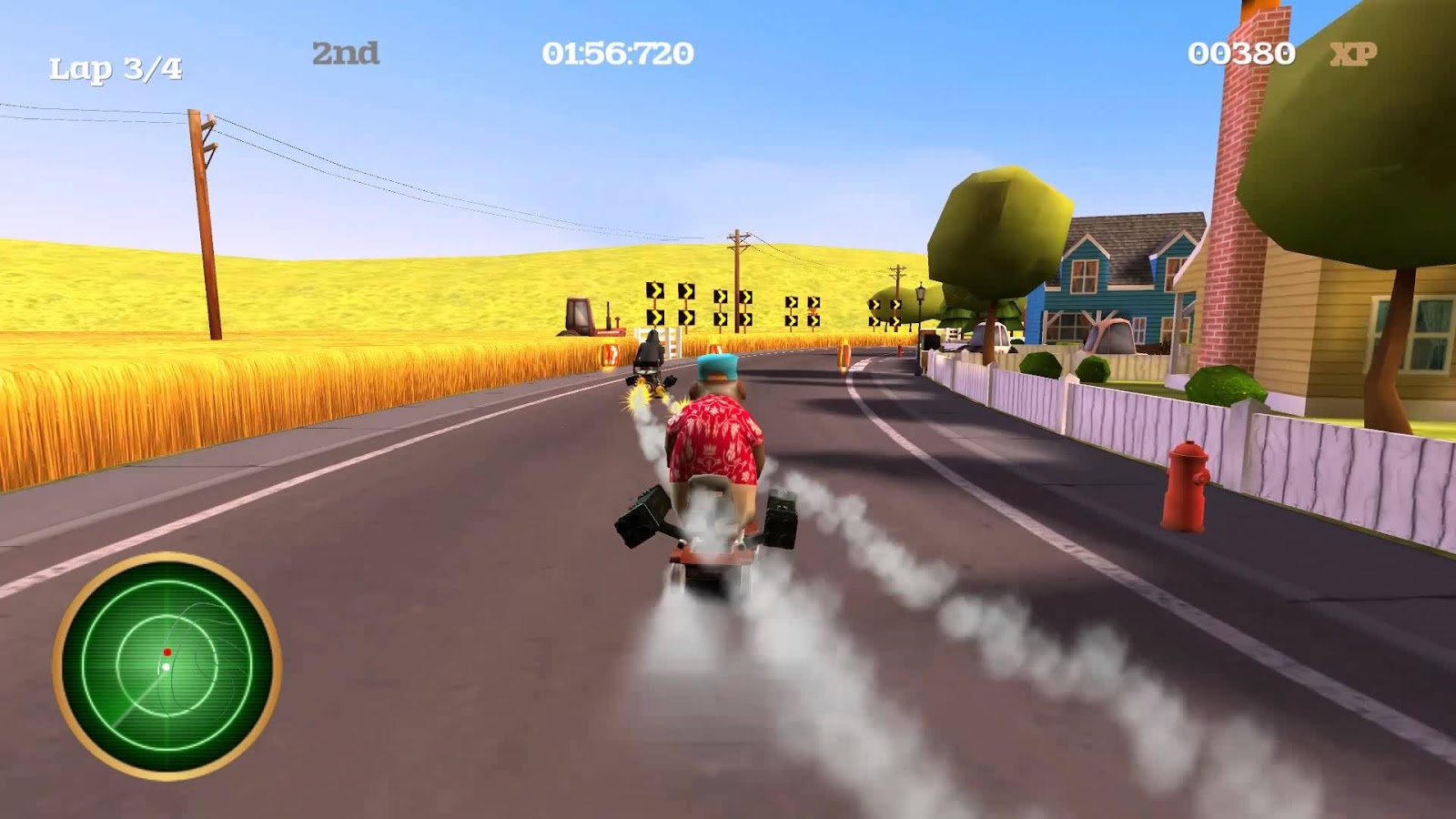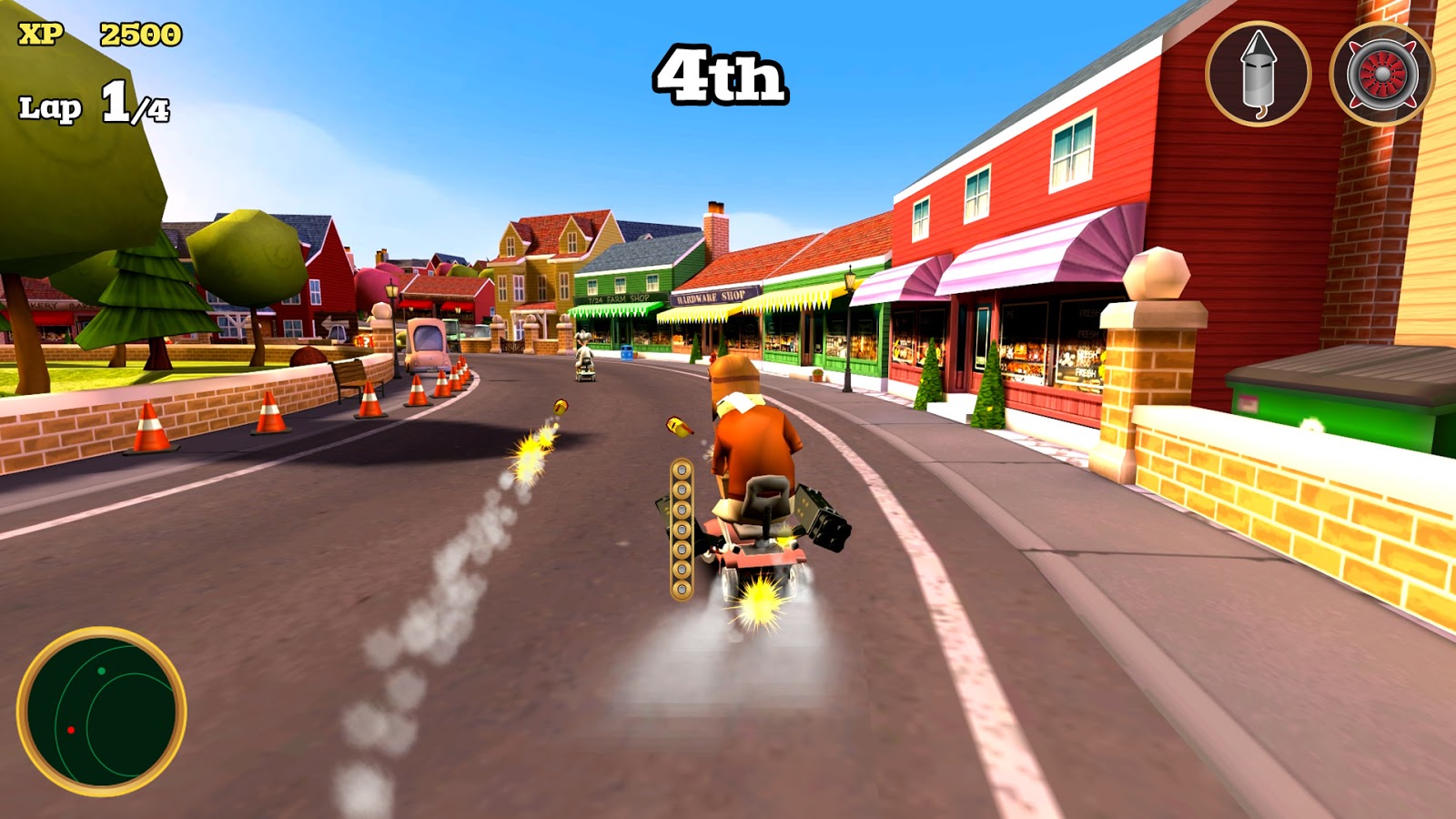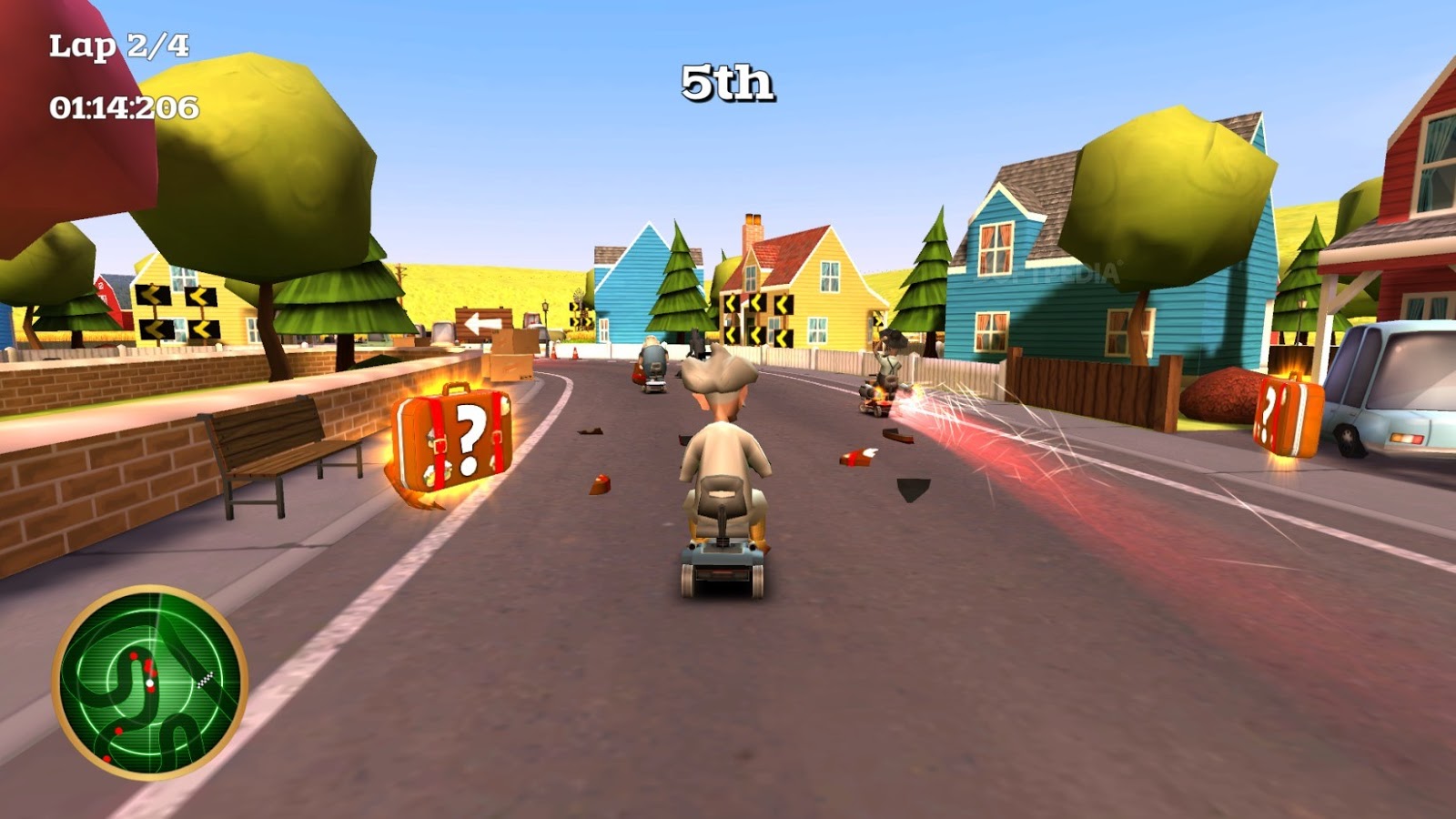 Getting It To Run
Install Steam (if you don't have it installed already), then start it. You will need to create a new account, if you do not already have one. Once you have Steam up and running, go to the store tab. Click on the Linux tab if you wish and search for it. Click on and download the demo. If you have updated your system, including graphics drivers, you should be good to go. Although I did not try it out, this game can use a gamepad. The keyboard is a little difficult to use while turning. With a little practice on the time trials, it gets much easier.