by Meemaw
It's almost time to find those gifts that you hope are just right for each person on your gift list. Some of my picks are fun and some are strange, so if you need a fun or strange gift, one of the following might just be the one.
One of my favorite sites, as I have said before, is BITS & PIECES. They have toys and jigsaw puzzles (one of my faves), plus many gifts that other sites don't have.
Laser Scissors $9.99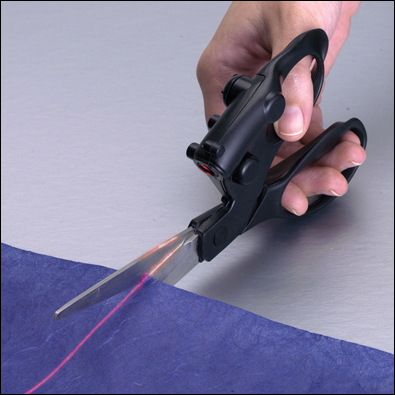 When I first saw this, I thought, "Really?" However, I started thinking about it, and decided that this is a good idea. There are many places that I would want a straight line to follow. So, yes: laser scissors.
Melting Dali Clock $14.99
The painting "The Persistence of Memory" by Salvador Dali is really different, and if your home decor is this style, or you have a copy of the painting, this makes a wonderful addition. It is designed to hang on a shelf.
Kitchen Utensil Clock $19.99
While we are talking about clocks and home decor, this would be a cute design for one's kitchen.
Fiber-Optic Christmas Tree 18", 31", 4' and 6' $39.99 to $149.99
This might be a good alternative to a live evergreen tree (some people are allergic). It has two light disks, one white and one colors, and it comes in four different sizes.
Nail Art Pen Set $14.99 for each of 4 different sets
My granddaughters are older now, and many young girls (and their mothers!) are into the current nail design trend. This is one of four sets that will give you the supplies to do it yourself. Some are plain colors and some have glitter. Each set comes with four pens with brushes and fine tip pens to do the whole design.
Glow in the Dark Jigsaw Puzzle $18.99
Sky Full of Balloons Jigsaw $16.99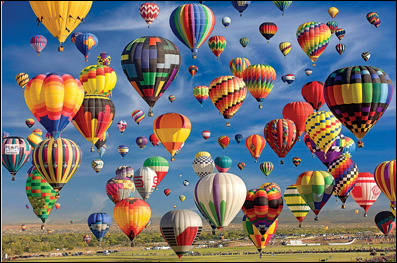 I guess my gift guide wouldn't be mine without at least one jigsaw puzzle. These are two that would be fun to assemble.
While not inexpensive by any means, L L BEAN has a wonderful assortment, and if you can afford them, the clothes don't wear out in the first year of wear. My husband has some of their flannel shirts, and they have lasted up to 10 years. In addition, they have other items that are very interesting.
Personal Travel Bag $24.95 (small) $29.95 (medium) $39.95 (large) $49.95 (family size)
Most everyone travels, and most people I know use some sort of bag to keep their personal items from moving around in the suitcase. L L Bean has an assortment of these bags in four different sizes, and in several different designs and colors. The one in the image is a medium size bag.
Lambswool Scarf $39.95
This might be a wonderful present for just one special person! Lambswool is sure to be really soft and warm.
First Watch Weather Station $39.95
This is a handy gadget for displaying indoor and outdoor temperature, plus time and date. It is easy to configure.
Snowman Family Kit $34.95
Twenty-six pieces in a handy bag will be all your family needs to build a snowman family, including a snow-dog. All you have to do is add the snow.
Have a great holiday season! I hope that you find that some of these suggestions are just the right selection for someone special.