by daiashi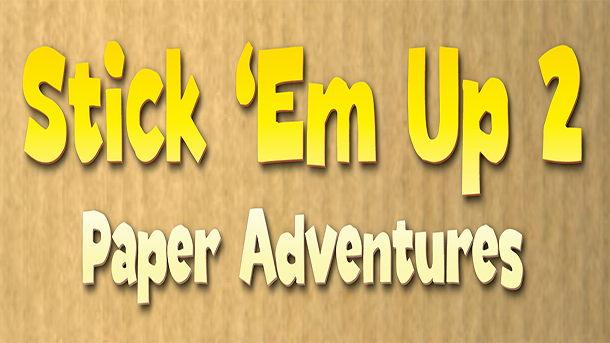 About The Game
Stick 'Em Up 2: Paper Adventures is a run'n'gun/platform game of stick figure characters fighting through paper and card levels.
Fly across city rooftops firing rockets from a helicopter, leap between pirate ships with a sword, race buggies on the moon, and more!
Play with between 1 and 4 players with extra controllers or by connecting over your local network.
Game mode include playing together in campaign mode, or fight against each other in VS and Team VS modes
First let me say the game is short, but for the price, definitely worth it. The levels that you fight through were, in my opinion, well thought out for what they are and enjoyable to play through. If you like South Park's construction paper type back drop, then you will surely like this. As a side note, if everyone does not have the full version to join a game, the starter edition can be used. What an ingenious addition to a game to get everyone involved. I hope you enjoy the game. I know I did.
System requirements:
Fully updated PCLinuxOS and Steam
Hardware:
Minimum:
Processor: Intel Core 2 Duo or equivalent

Memory: 1 GB RAM

Graphics: OpenGL 2.0 or later

Hard Drive: 150 MB available space

Additional Notes: Supports mouse and keyboard, Xbox 360 controllers, Xbox One controllers, and other Steam-configured controllers
About The Company
Never Don't Play is the company behind this game. However, not much could be found about those responsible.
Some Gameplay Screenshots
Getting It To Run
Install Steam (if you don't have it installed already), then start it. You will need to create a new account, if you do not already have one. Once you have Steam up and running, go to the store tab. Click on the Linux tab and search for Stick 'Em Up 2. Click on and download the demo. If you have updated your system, including graphics drivers, you should be good to go.