by daiashi
About The Game
Breach & Clear is a deep tactical strategy simulation. Build your Special Operations team, plan and execute advanced missions, and own every angle. Choose between US Army Rangers, Germany's KSK, Canada's JTF2, UK SAS, and more. Take on a variety of foes with different skill-sets and abilities. Learn to approach, engage, and dominate your opponents through superior tactics and training. The Steam version of Breach & Clear includes all the premium content from the original mobile game at no additional cost.
Build your arsenal with thousands of gun combinations, and specialize each soldier with a combination of perks, tactics, camo, armor, and inventory all tailored by you. Tune your load-out with consumables like UAV Drones and Breaching Charges that can change the course of battle!
Many maps have multiple entry points. When these points are presented to you you can split your team up at different entry points. This is a click and move game. Click where you want your soldier to go and what direction to face. You can even frag or stun grenade your entry room. Some maps are in office buildings, and others are outside or streets.
As you progress through the game, your characters earn points to put toward things like awareness, aim, etc. Gun customization similar to Call of Duty, from sites to grips, it's all there. The game is similar to Door Kickers without the cartoon visuals. The screen has top down view and also 3rd person view. It will go into line of sight mode randomly when delivering a kill shot or at the end of round. All in all, it is a fun game to start and finish with. For the zombie in you, there is also a zombie expansion available.
System requirements:
Fully updated PCLinuxOS and Steam
Hardware:
Processor: Core 2 Duo or equivalent - 1.5 GHz or higher
Graphics: OpenGL 3.0+ compatible video card
Storage: 3 GB available space
About The Company
Based in Kentucky, Gun Media is a publisher of interactive entertainment comprised of industry veterans with unique and complementary backgrounds. The mission of Gun is to build fresh and exciting interactive experiences for a wide range of platforms and gamers. The team shares a vision that game development is not just the creation of a product, but the blending of art, design and technology to create an experience that engages and entertains players from all over the world.
Mighty Rabbit Studios is an independent game developer based in Holly Springs, NC. They focus on making unique, awesome game experiences unlike anything else on the market. Their first major release was Saturday Morning RPG, an episodic role-playing game set in a world inspired by 1980s Saturday morning cartoons. Saturday Morning RPG won praise from many critics and has been enjoyed by hundreds of thousands of nostalgia hungry gamers around the world.
Mighty Rabbit Studios developed, programmed, animated and created 2D and 3D art for Breach and Clear.
Some Gameplay Screenshots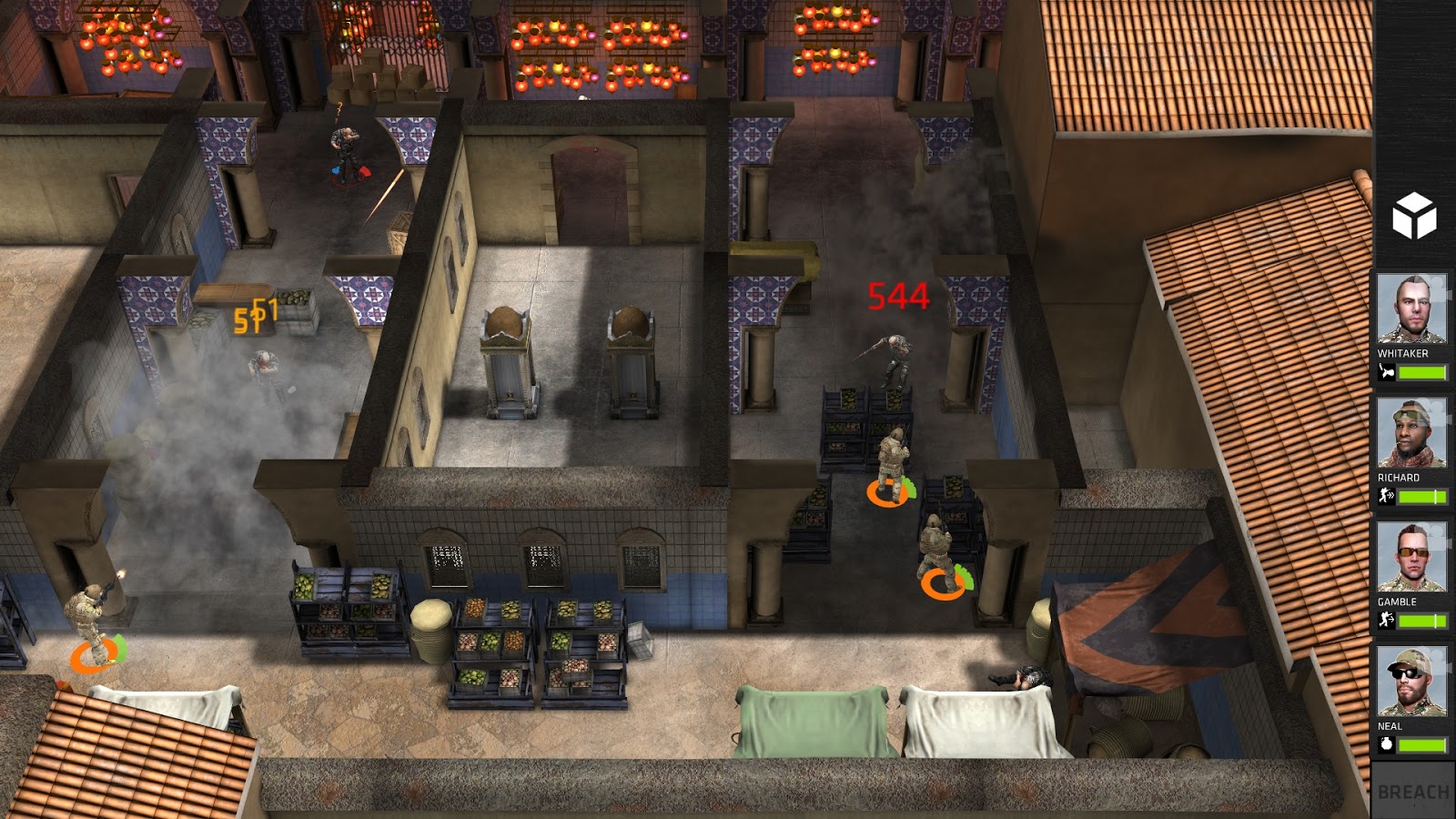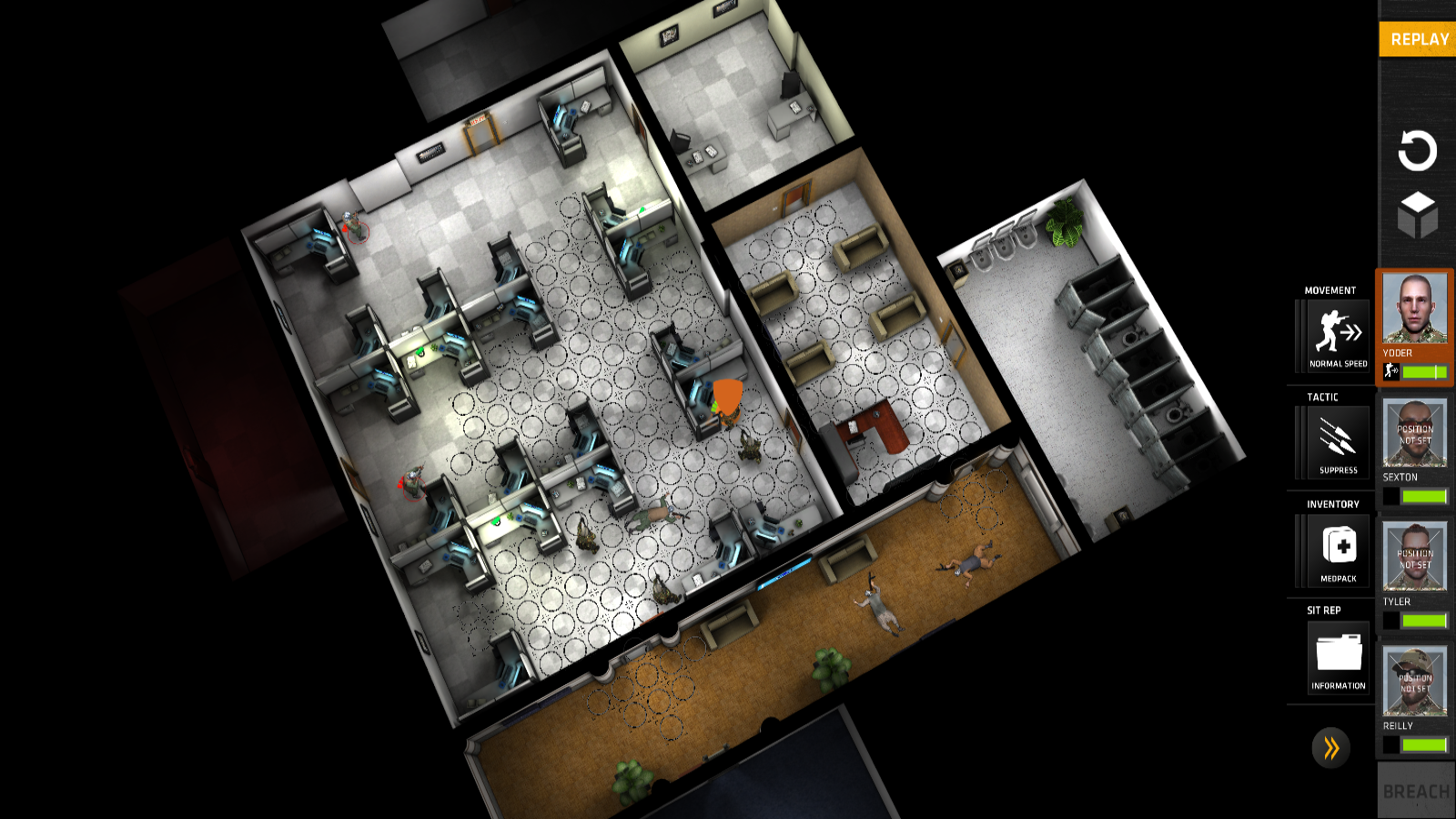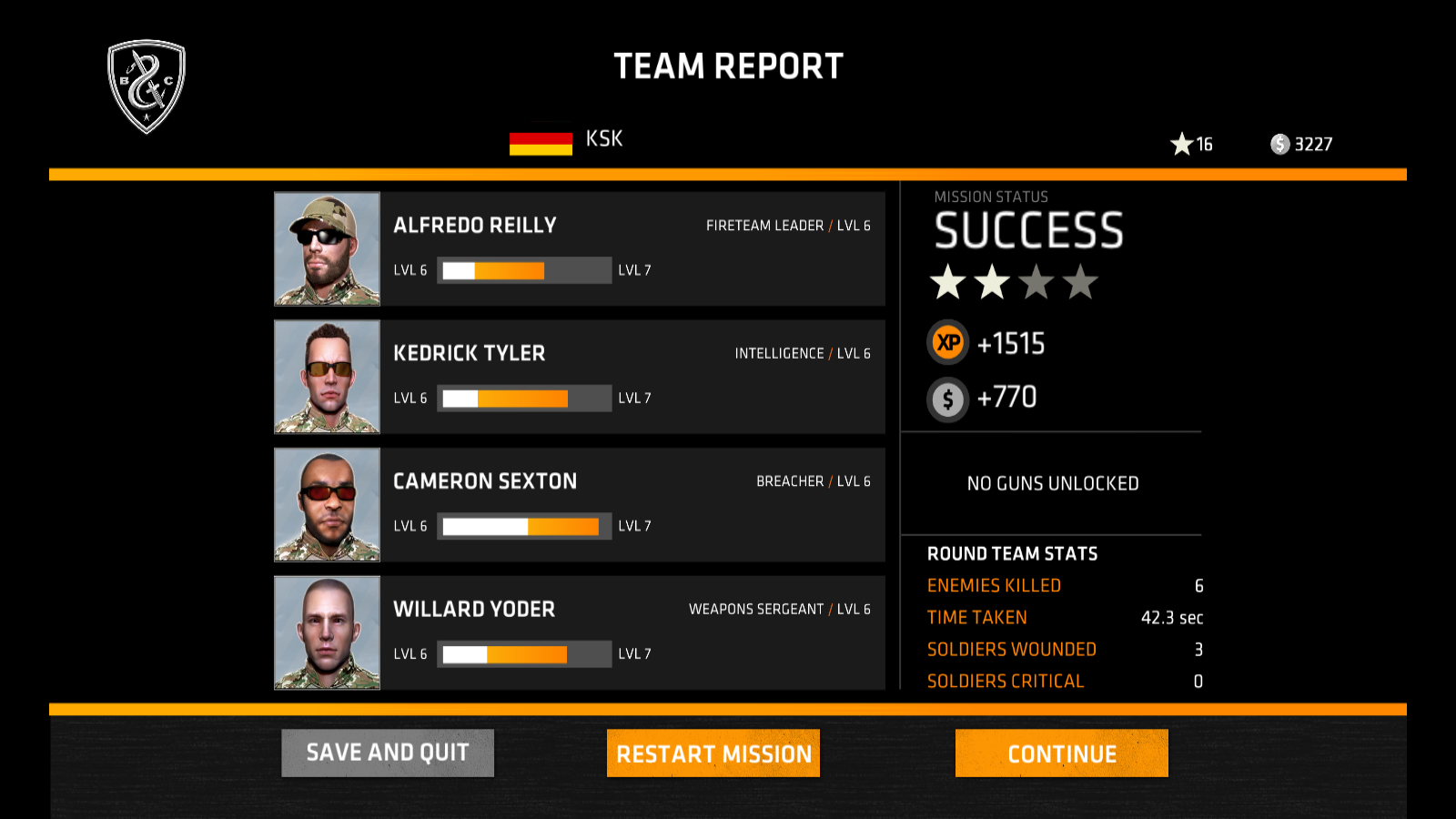 Getting It To Run
Install Steam (if you don't have it installed already), then start it. You will need to create a new account, if you do not already have one. Once you have Steam up and running, go to the store tab. Click on the Linux tab if you wish and search for breach & clear. There is no demo for this game. It is available for purchase only. Normally, it is $14.99, without expansions. If you have updated your system, including graphics drivers, you should be good to go.