by daiashi
About The Game
Build flourishing cities and the largest monuments ever seen.
Enjoy an original card game with absorbing gameplay which whisks you back several centuries to the times when people built huge, unbelievable monuments. Work your way up from a small tribe to a flourishing Empire along the Nile. Build the large pyramids which tower above vast cities, win the Gods' favour and become the mightiest Pharaoh. The Gods are known to favor the mightiest one. Can you architect a new, unstoppable Empire of the Gods?
Enjoy an original and simple card game.


Build 12 beautiful cities and monuments.


Improve your character.


Use dozens of bonus and extra cards.


Reach up to 15 achievements.
I enjoy it. You may not. It's a different kind of game. No exploding, guns or fire. There is some sort of learning curve as to what cards to choose and not to choose for your task on hand. It is a long game. It almost seems non-ending at times. If you have some time, try out the demo. Build your ancient city.
System requirements:

Fully updated PCLinuxOS and Steam
Hardware:
OS: PCLinuxOS
Processor: 1.0 GHz
Memory: 1 GB RAM
Graphics: 128 MB, OpenGL 2.0
Storage: 95 MB available space
About The Company
They are an independent game development team from Slovakia. They have a small two-man team and Lonely Troops was founded in 2004 by brothers Jaroslav and Tomáš Kurčík. Their goal is to make fun and original computer games for casual players. They have done just that with this title.
Some Gameplay Screenshots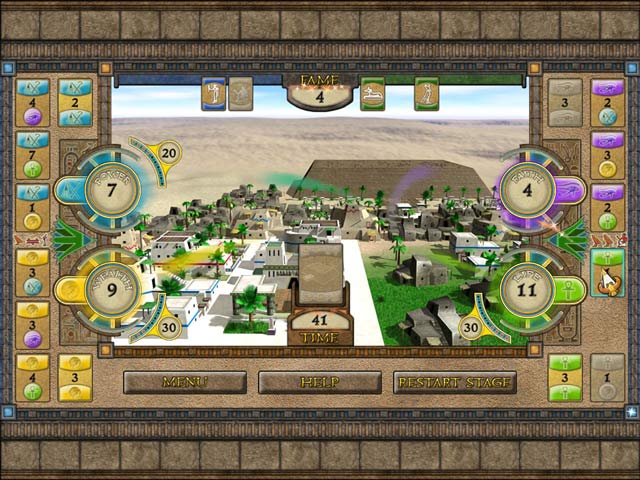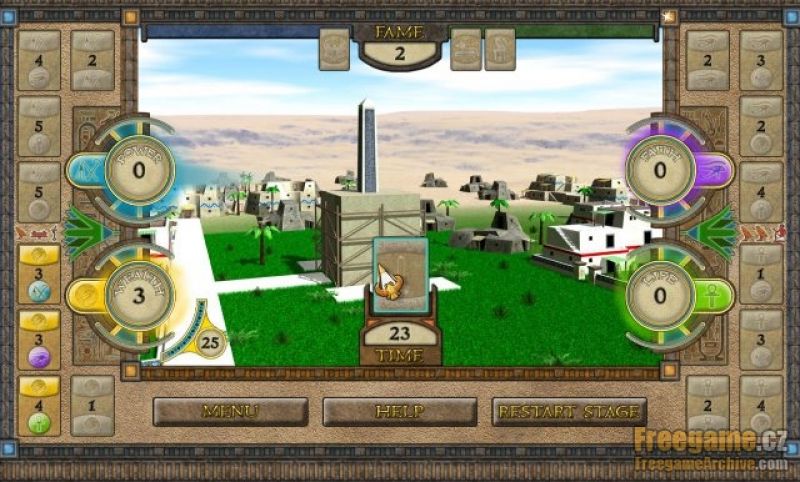 Getting It To Run
Install Steam (if you don't have it installed already), then start it. You will need to create a new account, if you do not already have one. Once you have Steam up and running, go to the store tab. Click on the Linux tab if you wish and search for Empire of the Gods. Click on and download the demo. If you have updated your system, including graphics drivers, you should be good to go.

Empire Of The Gods