So much for the hopes that 2017 would be kinder to our celebrities. They seem to be leaving us just as fast as they did in 2016. If you recall, last month I ran a rather extensive list of celebrities and notable people we lost in 2016. So far, in January of this year, we've lost quite a few other celebrities and notable people. 2017 seems to be starting off to keep 2016's unrelenting pace for the extraordinary rate that our celebrities and notable people left us.
So far this year, in just January alone, we've lost these 25 people. At this pace, we could see nearly 300 celebrities and notable people leave our presence.
Francine York, actress with more than 100 film and TV credits including "The Doll Squad," "The Family Man" and "Days of Our Lives," died Jan. 6 at 80.
Peter Sarstedt, British singer-songwriter best known for the 1969 UK hit "Where Do You Go To (My Lovely)," died Jan. 8 at 75.
Buddy Greco, jazz vocalist, pianist and Las Vegas performer who recorded more than 60 albums, died Jan. 10 at age 90.
William Peter Blatty, Oscar-nominated writer for "The Exorcist," died Jan. 12 at 89.
Tommy Allsup, guitarist best known for missing the plane crash that killed Buddy Holly, Ritchie Valens and the Big Bopper on "The Day the Music Died," died Jan. 12 at 85.
"Magic Alex" Mardas, psychedelic artist, early Apple Corps. employee and Beatles "guru," died Jan. 13 at 74.
Jimmy "Superfly" Snuka, wrestling star and WWE Hall of Famer, died Jan. 15 at 73.
William Onyeabor, Nigerian funk pioneer and David Byrne collaborator, died Jan. 16 at 70.
Gene Cernan, last U.S. astronaut to walk on the moon, died Jan. 16 at 82.
Loalwa Braz, Brazilian singer best known for the 1989 hit "Lambada" with Koama, was found dead at age 63 in a burnt-out car near Rio De Janeiro on Jan. 19.
Miguel Ferrer, actor in "Twin Peaks," "NCIS: Los Angeles" and "RoboCop," died Jan. 19 of cancer at age 61.
Ronald "Bingo" Mundy, The Marcels singer best known for doo-wop hit "Blue Moon," died Jan. 20 at 76.
Jaki Liebezeit, drummer and founding member of progressive rock band Can, died Jan. 22 at 78.
Yordano Ventura, Kansas City Royals pitcher, and former MLB baseball player Andy Marte both died Jan. 22 in separate car crashes in the Dominican Republic. Ventura was 25 and Marte was 33.
Peter Overend Watts, bassist for Mott the Hoople, died Jan. 22 at 69 after a battle with throat cancer.
Lee "Q" O'Denat, WorldStarHipHop founder, died Jan. 23 of heart disease at age 43.
Bimba Bose, Spanish singer, model and TV personality, died Jan. 23 at age 41 after a battle with breast cancer.
Butch Trucks, The Allman Brothers Band drummer and co-founder, died Jan. 24 at 69 after a self-inflicted gunshot.
Mary Tyler Moore, iconic actress best known for roles on "The Dick Van Dyke Show" and "The Mary Tyler Moore Show," died Jan. 25 at 80.
Tom Edwards, Adam Ant guitarist and music director, died Jan. 25 at 41 of heart failure.
Mike Connors, best known for playing TV's "Mannix," died Jan. 26 at 91.
Barbara Hale, actress who played Della Street on 'Perry Mason,' died Jan. 26 at 94.
Charles Shackleford, former NBA player who famously referred to himself as "amphibious" instead of ambidextrous while at N.C. State, died Jan. 27 at 50.
John Hurt, Oscar-nominated actor in 'The Elephant Man,' '1984,' 'Harry Potter' and 'V for Vendetta,' died Jan. 27 at 77.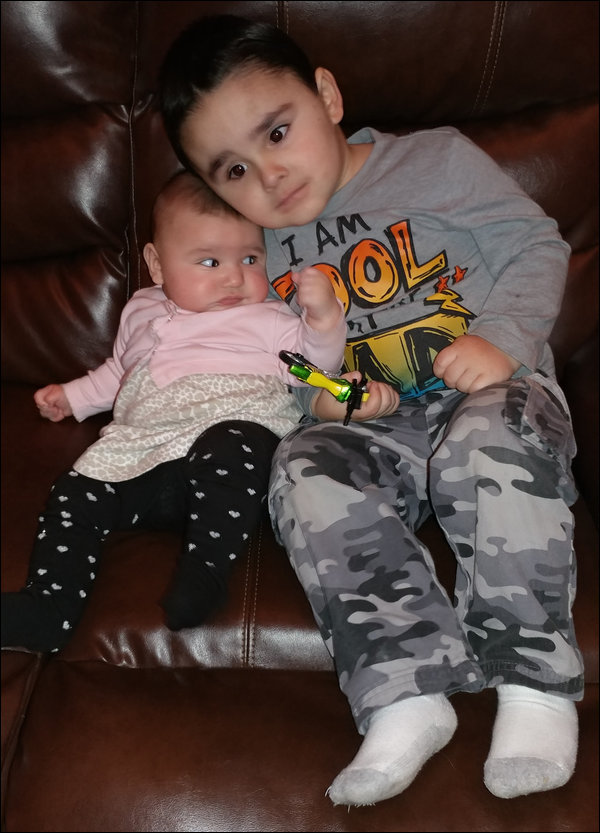 As the deaths of celebrities and notable people around us continue to mount, it serves merely as a reminder of the frailty and finality of life. My only solace is that I'm not having to write about another PCLinuxOS user that has left us. As the chief editor of the magazine that serves PCLinuxOS users, it's admittedly one of the most difficult duties that I have. I certainly hope that I'm not having to write any such articles any time soon, as inevitable as the task may be.
So, until next month, I bid you peace, happiness, serenity and prosperity ... and good health.