by Meemaw
YouCanToo continually amazes me! Just when I think he's covered our every need, he gives us something new. Just last month, he introduced PCLOS-Radio. It's an amazing addition to our PCLOS-Cloud accounts.
To access it, we need only to open PCLOS-Cloud in our web browser, then click the menu at the top left of the screen which initially says Files. (You need to have a PCLOS-Cloud account. If you don't have one, you can sign up for one here.)
Click on the arrow and a menu will open. At the bottom there is a radio icon.
The radio section will open and you can choose your station.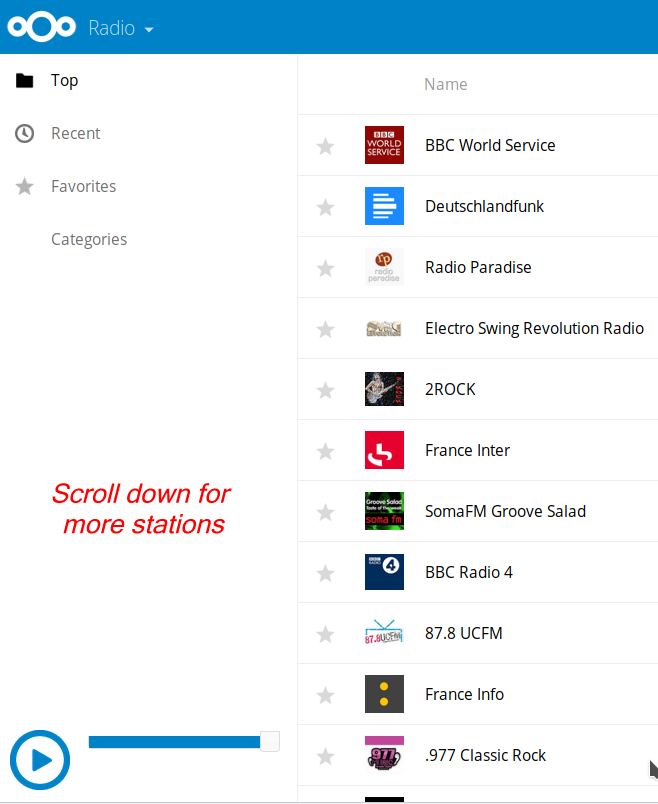 Some of the radio stations offered include 2ROCK, BBC Radio 1, 2, 3 and 4, .977 Classic Rock, Deutschlandfunk, Beatles Radio, Antyradio, Europe1, Audiophile Classical...just to name a few. There are many stations from around the world which have whatever you are looking for. The longer you browse, the more radio station are in the list!

Needless to say, this has caused many of our members great delight! The following compliments are just a few received from YouCanToo's posting of the instructions.

Thank you, YCT. Small steps but our distro is undoubtedly first class because of users like yourself. Archie

Thank you so much David. As others have said , it is people like you that make this PCLinuxOS great. Your efforts are much appreciated. joechimp

Very nice. Thanks for including this. Only problem is deciding what to listen to first.
Choosing something jazzy! ms_meme

WOW!
The best distro just keeps getting better.

Thanks David!!! W3ie

Thanks, YouCanToo, for everything you do!!!!