As told to YouCanToo
What is your name/username?
My name is Thomas Fröhlich, but on the forum I'm known as onkelho.

How old are you?
In near future I would count 50.

Are you married, single?
Luckily married to the most honest woman in the world.

How about Kids, Grandkids (names and ages)?
Of whom I know, there are two, but still no grandchildren. My first daughter studies science, history, philosophy, my second daughter is still attending grammar school, and my stepdaughter studies economics.

Do you have pets, what is your favorite?
I love animals and therefore leave them alone. Living in a city apartment, I would find it torment to live in a cage or on a leash. Maybe the animals are of the same opinion.

Are you retired, still working and if working, what do you do?
I could not find any better work than at one of the most beautiful theaters in the world, the Semperoper Dresden, my home and birthplace, theater craftsman, decorator. That's how multifaceted is my work.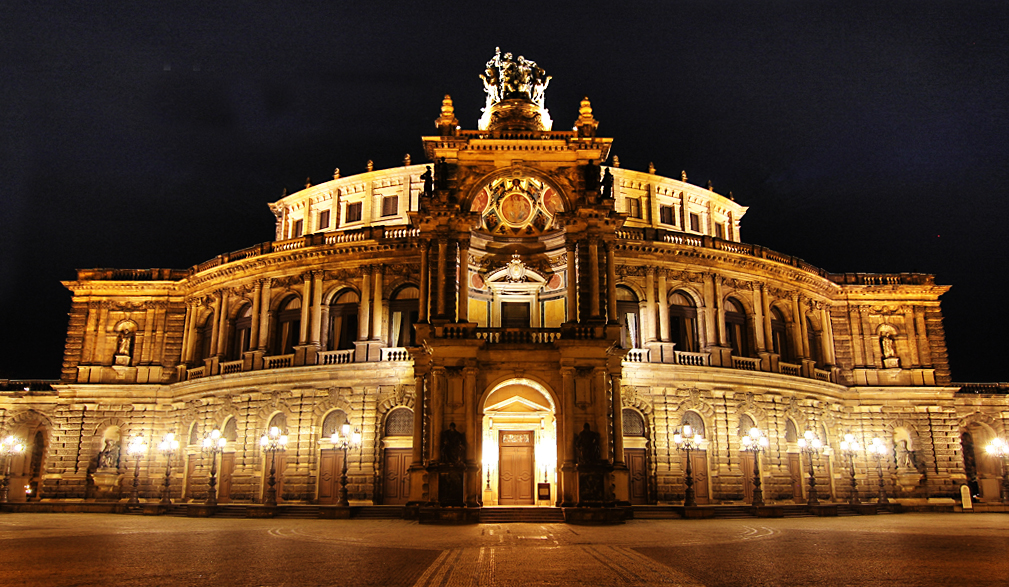 Where do you call home? What is it like? IE: weather, scenery
See above, Saxon Switzerland is not far away and there are also trees, mountains, lakes and rivers. Some of them even with bridges.



Dresden on the banks of the Elbe River



Elbe sandstone mountains

Where did you go to school and what is your education level?
I am a trained machine and plant fitter for polygraphic printing machines. I studied at a navy officer college. I was young and wanted to become a naval officer, then came in 1989 and I at least had a college degree in math, physics and electrical engineering and PC users Basic knowledge ...(8bit - BASIC)

What kind of things you like doing? hobbies, travel, fishing, camping?
Unfortunately, the salary for civil servants in the state of Saxony is bad, so there is no money for hobbies and also the time, three-tier system and family is never easy. My last real holiday was in 2011 in the country of birth of my wife, Vietnam.

Why and when did you start using Linux?
Oh, I think this was in 2002, a release of Mandrake, then BeOS - the fastest system on all times, 2007 PCLinuxOS, not connection over ISDN in Germany - but Mandriva works, so I recompiled a PCLinuxOS kernel with the right settings, and then I connected to PCLinuxOS. I learned many things from SAM-Linux. At this point, "THANK YOU FOR SAM-Linux." This was my wake up for my love of Xfce.

What specific equipment do currently use with PCLOS?
Old school... Monitor, Keyboard, Mouse. My PC is 7 years old, AMD with a Gigabyte MB, GigaByte 870SB Phenom II X4 955, Asus EHA5770, 16GB RAM.

Do you feel that your use of Linux influences the reactions you receive from your computer peers or family? If so, how?
No.

What would you like to see happen within PCLOS that would make it a better place. What are your feelings?
Everything is fine here. I just wish I had more English skills, Texstar would have a $10 billion budget per month, and every person on earth would have a basic income of $ 2,000, no matter if politician or worker, farmer or industrialist, doctor or scientist, fixed rental prices of 1 Euro per square meter, no energy from coal, nuclear power or wood. Whoever drops a tree has to plant 3 new ones! Agra areas without monoculture, divided and surrounded by forest, plastic and electrical waste should be disposed of where it is produced. There are many things are not ready for survival yet.
PCLinuxOS Family Member Spotlight is an exclusive, monthly column by YouCanToo, featuring PCLinuxOS forum member. This column will allow "the rest of us" to get to know our forum family members better, and will give those featured an opportunity to share their PCLinuxOS story with the rest of the world.

If you would like to be featured in PCLinuxOS Family Member Spotlight, please send a private message to youcantoo, parnote or Meemaw in the PCLinuxOS forum expressing your interest.