by Meemaw
October, 2018 marks fifteen years of PCLinuxOS greatness! The "official" date of creation for our distro is October 24, 2003. While very few of us have been here from the very first day, some of us have come close. I got interested in Linux in 2004 after my older brother told me about using it. By then the Live CD concept was established and I tried all of my prospective distros using Live CD's. I settled on PCLinuxOS in 2005 and by 2006 was using it exclusively and was a forum member. There are a few forum members who started with PCLinuxOS when it was brand new, but many of the forum members I know and love came along after I did. However, we're all still here, simply because PCLinuxOS is that good.
It is amazing that such a small group of programmers, packagers and testers has made this wonderful distro, without the support that many of the other distros have, some even being financed by millionaires. It is a credit to Texstar and all involved that we have such a wonderful operating system, configured just the way we love it, and so good, It Just Works.
PCLinuxOS has been around longer than Ubuntu (2004), Mint (2006), openSUSE (2005), Android (2007), Mageia (2011), Fedora (2004) and CentOS (2004), which is also very amazing to me. Our group is very dedicated.
I know many of our veteran forum members know this story by heart, but I am including it for the benefit of our newcomers. The PCLinuxOS story, straight from our wonderful Texstar:
In the summer of 2003, I became interested in Live CD technology after looking at Knoppix and a fresh distribution from a fellow named Warren, called Mepis. I was interested in helping Warren with Mepis at the time, but I had no clue how to build DEB files. Coming from 5 years of packaging RPMS and not really wanting to learn a new packaging system, I happened to come across a South African fellow by the name of Jaco Greef. He was developing a script called mklivecd and porting it to Mandrake Linux. I, along with Buchanan Milne (Mandrake contributor) and a few others, began working with Jaco to help debug the scripts. I got an idea to make a livecd based on Mandrake Linux 9.2, along with all my customizations, just for fun. I had previously provided an unofficial 3rd party repository for the users of Mandrake for many years, but had since parted ways. Since Mandrake was a trademarked name, myself and others decided to name the Live CD after our news site and forum, pclinuxonline, thus PCLinuxOS.
Preview .3 was my first attempt to make a livecd. I distributed it initially to about 20 people to get their reaction and feedback. Everyone who tested it loved the livecd but there was one thing missing. There wasn't a way to install the thing to the hard drive! srlinuxx from tuxmachines.org came up with a novel way to copy the livecd to the hard drive and posted it on our forums. Jaco utilized this information and inspiration from the Mepis installer and wrote a pyqt script to make the Live CD installable, thus the birth of a new distribution.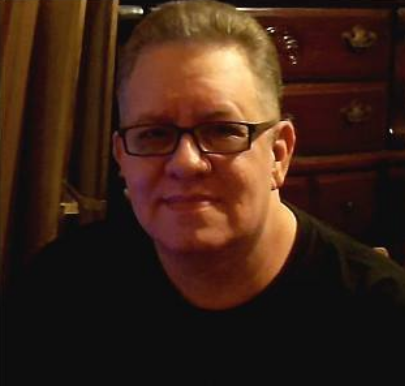 On October 24, 2003, PCLinuxOS Preview .4 was released as a fork of Linux Mandrake (Mandriva) 9.2 utilizing mklivecd scripts from Jaco Greef, a multimedia kernel from Thomas Buckland (2.4.22-tmb) and a customized KDE (3.1.4-tex). Preview .5 through .93 were built upon on previous PCLinuxOS releases. After three years of updating one release from the other using the same gcc and glibc core library, we found too many programs would no longer compile or work properly against this aging code base.

Main screen from the first release



Main screen showing KDE Control Center from Preview 7



Live CD boot screen from Preview 8, which was Tex's favorite because of Tux with hat & gun.



PCLinuxOS .91 Start screen



PCLinuxOS .92 Boot screen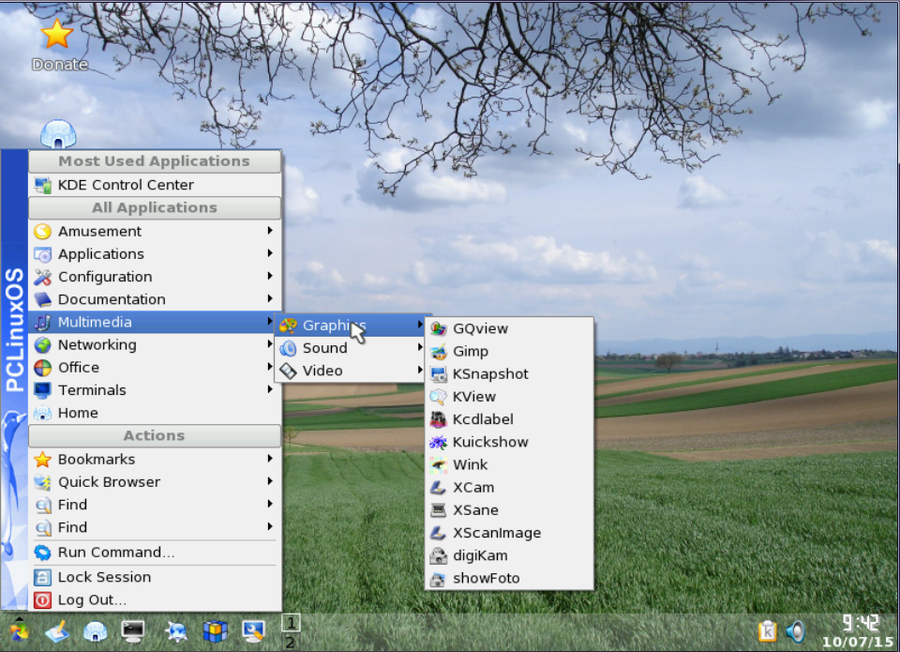 Menus in PCLinuxOS .93 Big Daddy


In November 2006, we utilized a one time source code snapshot from our friends at Mandriva to pull in an updated glibc/gcc core and associated libraries. We spent the following 6 months rebuilding, debugging, customizing, patching and updating our new code base. We pulled in stuff from our old code base, utilized patches/code from Fedora, Gentoo and Debian just to name a few. This is why you will never see me distro bashing, as it would be hypocritical to do such a thing. We are still dependent in many areas on other distros development processes due to our limited but hard working volunteer development team.

On May 20th, 2007, we felt we had reached a pretty stable base and released PCLinuxOS 2007. It utilized our own kernel from Oclient1, KDE built by MDE developer Ze, updated mklivecd scripts from IKerekes & Ejtr, a heavily patched Control Center, graphics from the PCLinuxOS beautification team, and many application updates from Thac and Neverstopdreaming. Development continues as work is being done for a Minime release and an international DVD. A future release of PCLinuxOS will feature an updated kernel, KDE 4, fresh Xorg server and all the latest applications. All in all it has been a great ride and we have made many friends along the way. Some have gone on to other distributions and many are still here from our first release. As I've always said, we're just enjoying Linux technology and sharing it with friends who might like it too. We hope you have enjoyed the ride as well.




PCLinuxOS 2007 Live CD Boot screen

PCLinuxOS Preview .4 was released as a fork of Linux Mandrake (Mandriva) 9.2. Since that time, PCLinuxOS has matured into its own independent Linux distribution. While PCLinuxOS may have been originally forked from Mandriva, it also borrows from openSUSE, Fedora, Ubuntu, Knoppix, Mepis, Debian, Slackware, Arch and just about any/every other Linux distro around. Another example of open source benefiting everyone!

With Texstar's recent announcement on the forum, some new users (and possibly some long time PCLinuxOS users, too) may be worried about our favorite distro. Please know that Tex is still packaging and testing, but also that he has taken action to make sure that PCLinuxOS continues, no matter what.

Happy Anniversary, PCLinuxOS!