As told to YouCanToo
What is your name/username?
oulik.jan

How old are you?
61

Are you married, single?
Single.

How about Kids, Grandkids (names and ages)?
No children.

Do you have pets, what is your favorite?
No pets anymore, favorite pets are dogs.

Are you retired, still working and if working, what do you do?
Still working, as a certification engineer (product safety).

Where do you call home? What is it like? IE: weather, scenery
Living in the Netherlands now. before that, I lived in South Africa. I miss South Africa too much, but it is not safe to live there anymore. Netherlands climate: at the moment quite warm, but often rainy, grey weather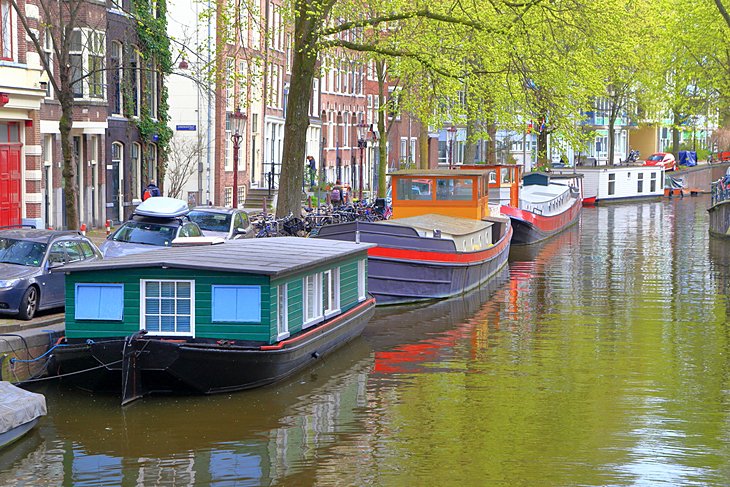 Where did you go to school and what is your education level?
Netherlands, Bachelor level electronics.

What kind of things you like doing? hobbies, travel, fishing, camping?a
Love traveling. I collect antiques, like cooking, music, watching movies and other good things in life.

Why and when did you start using Linux?
I had a netbook which was running Windows XP. A friend at work told me about Linux, and I said no, not interested for a while. Then the netbook became too slow for words. It took seven to nine minutes just to boot, and there were update errors, etc. So I tried Lubuntu 13.04 on that netbook (as advised by my colleague at work) about June 2013.

Well, the same netbook booted in 45 seconds, I could not believe my eyes.

What specific equipment do you currently use with PCLinuxOS?
Two older laptops, one for home use, and one I take with me when I need to travel.

Do you feel that your use of Linux influences the reactions you receive from your computer peers or family? If so, how?
My father of 91 uses Linux as well. (Lubuntu) With Windows, he often picked up a virus or other malware, and he has been running Linux virus free since six years now. He is very happy with Lubuntu.

My brothers were in the beginning quite negative about my father using Lubuntu, but now they tend to be neutral about it.

I tried to convince some friends of mine to use Linux, but they perceive it to be too complicated and too different.

Only two friends of mine like it.

What would you like to see happen within PCLinuxOS that would make it a better place. What are your feelings?
I must say I like PCLinuxOS a lot. The only thing I sorely miss is a program like Mintstick. This program lets me format my USB sticks and SD cards exFAT, which is important for large SD cards and large USB sticks. This is one of the reasons why I still have to use Windows.

Another thing which I like a lot when I am using Xubuntu (which I still use on my entertainment system) is an automatic update/cleanup program. I use uCareSystem Core on the Xubuntu machine and it is wonderful. It is also in use on my father's machine. Yes, you can update with Synaptic package manager, but something like uCareSystem Core would probably make things easier for people to update their systems.
PCLinuxOS Family Member Spotlight is an exclusive, monthly column by YouCanToo, featuring PCLinuxOS forum member. This column will allow "the rest of us" to get to know our forum family members better, and will give those featured an opportunity to share their PCLinuxOS story with the rest of the world.
If you would like to be featured in PCLinuxOS Family Member Spotlight, please send a private message to youcantoo, parnote or Meemaw in the PCLinuxOS forum expressing your interest.