What is your name/username?
Brian, aka Mr. Lumbergh
How old/young are you?
;-) 42

Are you married, single?
I'm currently in a relationship but never married.

How about Kids, Grandkids (names and ages)?
None.

Do you have pets, what is your favorite?
Yes, I was adopted by a domestic shorthair tabby about 4 years ago. When I'm able to afford more space, that'll most likely grow to include another cat and a couple of puppers as well.

Are you retired, still working and if working, what do you do?
Still working... I'm a musician that pays for it by having a 9-5 mechanical engineering gig.

Where do you call home? What is it like? IE: weather, scenery
Sunny Orange County California is where I'm currently based, though I'll be relocating to Western Australia in the next few months to take advantage of an opportunity that's come my way.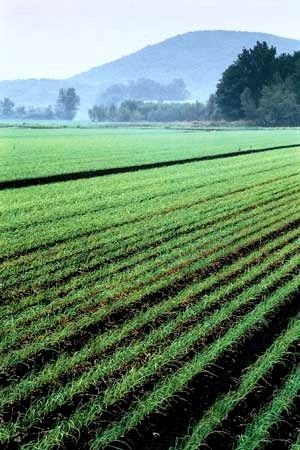 Where did you go to school and what is your education level?
B.S. in Mechanical Engineering from Arizona State.

What kind of things do you like doing? hobbies, travel, fishing, camping?
I play guitar & bass, sing, and compose. I write using LMMS and Ardour, on my 'Nix boxes of course. I like to build guitar effects pedals, completely from scratch as well as from kits and I enjoy customizing my guitars. I also am passionate about photography, especially at night with "light painting" and astronomy. I built an Arduino-powered tracker/mount for timed exposures of the night sky to compensate for Earth's rotation, and am in the middle of putting together a motorized slider with parallax correction to add motion to my timed exposures. It's fun for me to be able to combine my engineering brain with my artist brain. I like the outdoors as well, and enjoy hiking, camping, and offroading, but can normally be found on the weekends in the pool hall shooting stick and doing 22-oz. curls with my homies.

Why and when did you start using Linux?
2005. The security issues with Windows XP were really blowing up at the time, so when I ordered a new computer for school I made sure to do so with a second drive planning on giving 'Nix a try. I started off on Ubuntu on that machine, and when I got a laptop a couple of years later I wanted to try something different and ran through a couple distros before settling on PCLinuxOS. It's become my everyday driver, and I now use Linux most of the time on my own machines simply because I like it better. I'm currently running Debian 10 and PCLinuxOS.

What specific equipment do currently use with PCLinuxOS?
This desktop has an AMD Ryzen 7 3800X, Radeon 580X graphics, Asus X570 mobo, and 64GB of G-Skill Ripjaws RAM. I also have a Nektar Impact GX61 MIDI controller keyboard and Focusrite Scarlett 4i4 audio interface connected to this machine since it's my production rig. I also have PCLinuxOS installed on a hand-me-down laptop (Lenovo Z580) that runs only Linux.

Do you feel that your use of Linux influences the reactions you receive from your computer peers or family? If so, how?
I'm not sure how much using Linux has to do with it, but I've certainly become the tech support for my family... Outside of a few die-hards, I find that folks generally aren't too hung up on what OS you use. I use Windows, MacOS, and Linux daily and think each has its place, though I'd likely never use Windows at all on my own boxes if WINE support for games and a few audio programs was better.

What would you like to see happen within PCLinuxOS that would make it a better place. What are your feelings?
I'd like to see an official realtime kernel available for PCLinuxOS. Especially when I'm working with the MIDI controller, the latency is noticeable compared to using Debian running the 5.4RT.
Can't beat the community, though.
PCLinuxOS Family Member Spotlight is an exclusive, monthly column by YouCanToo, featuring PCLinuxOS forum members. This column will allow "the rest of us" to get to know our forum family members better, and will give those featured an opportunity to share their PCLinuxOS story with the rest of the world.
If you would like to be featured in PCLinuxOS Family Member Spotlight, please send a private message to youcantoo, parnote or Meemaw in the PCLinuxOS forum expressing your interest.