by Alessandro Ebersol (Agent Smith)
Oracle is watching you
I previously wrote about the nebulous relations of big techs with the American spy agencies, which, by itself, would be very worrisome. These agencies treat citizens as if they were criminals, violating everyone's privacy, listening to conversations, keeping pictures, archiving personal data, which, normally, would only be acceptable with warrants issued by judges. But no, they act clandestinely and outside of the law(s). This alone would be very bad. But research for writing is an interesting activity, as Forrest Gump would say, when you open a box of chocolates, you never know what you will find. And, research is like that, you start researching a subject, and, how the thing ends, you never know. Imagine my surprise when I found out that American companies, big tech companies, are involved with the Chinese government? Yes, and not that they are spying on the Chinese government. Far from it. But they are helping to perpetrate human rights abuses. Exactly the same government that is openly condemned for human rights abuses, is a first class customer of several US tech companies.
Oracle, serving big brother...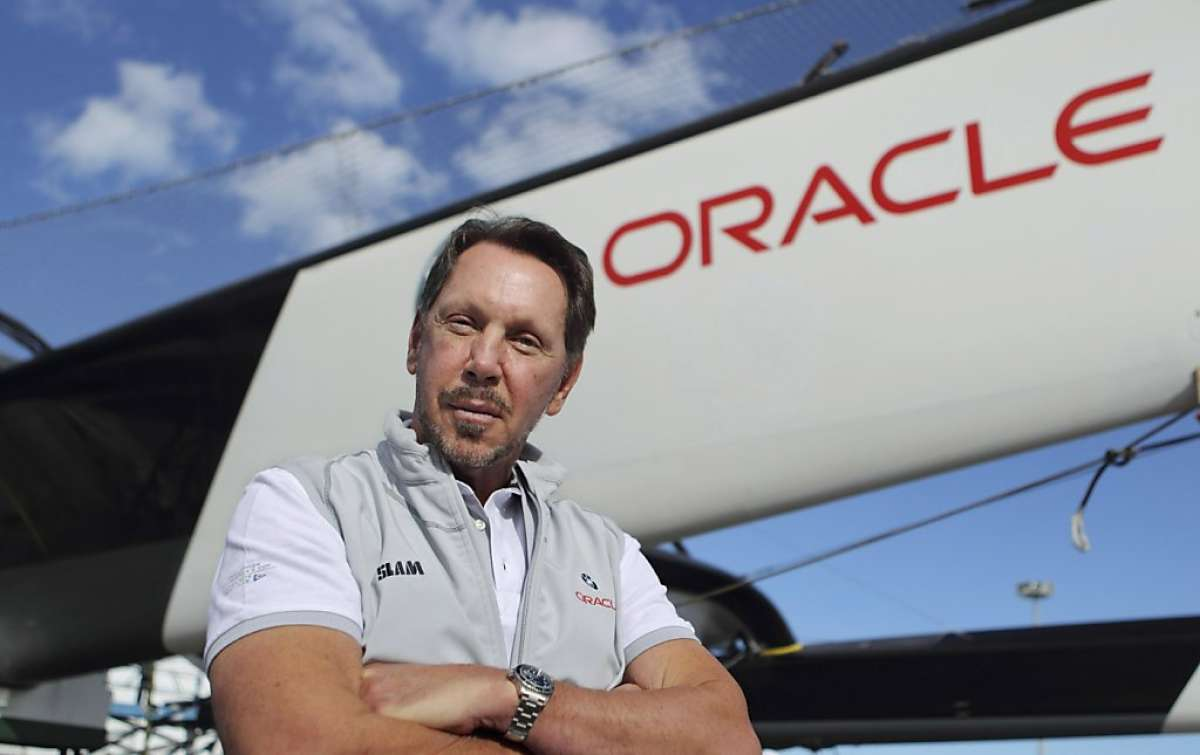 The authorities in China are using software developed by the American company Oracle to monitor and enforce a kind of Minority Report-style policing system on the Chinese population. Yes, dystopian science fiction is becoming reality.
According to The Intercept website, Oracle's products are being used by various law enforcement agencies in China to analyze vast amounts of data, which is then used to surveil and track citizens. One such place where Oracle's technology is being used is the concentration camps in Xinjiang, where the Chinese communist government has detained up to two million members of the Uyghur ethnic minority along with an unknown number of political prisoners.
However, things get worse, as mentioned in the above mentioned Minority Report style.
Selling technology without any ethics
Mara Hvistendahl, a writer for the Intercept website, had access to a slide presentation from the company where various products for "police prediction and analysis" were demonstrated. The slides of the presentation, hosted on Oracle's website, begin with a "case outline" listing four "Oracle product(s) used" by Liaoning police to "do crime analysis and prediction." One slide shows Oracle software that allows Liaoning police to create network graphs based on hotel records and track anyone who might be connected to a particular suspect. Another shows the software being used to build a police dashboard and create "heat map(s) of security cases." Apparent images of the software interface show a blurred face and several Chinese names. The final slide claims that the software helped the police, whose data sets had been "incomprehensible," more easily "track key persons/objects/events" and "identify potential suspects," which in China, often means dissidents.
Slide presentation of Oracle's products for "crime prevention"
The slideshow purportedly accompanied a presentation given at Oracle's California headquarters in 2018, where the province's police were able to filter through large amounts of data using Oracle's platform to identify potential suspects.
The technology essentially allows the Chinese government to predict and flag individuals deemed dangerous, or potentially dangerous, for arrest before they even "commit a crime." Oracle's marketing materials boast that the company could enable Chinese law enforcement agencies to collect information from various sources, including social media activity, facial recognition, DNA databases, and much more public and private data, mining various data sources (big data mining) for their purposes.
The slide show was here. However, the negative backlash was so great that the slide show was removed.
Attempt to access Oracle's propaganda brochure for the Chinese government
Speaking to the Intercept, Oracle spokeswoman Jessie Moore said that the presentations were simply theoretical and that the business the company does in China is in full compliance with US export controls and sanctions.
However, contrary to Oracle's official statement, the slides actually show how Chinese security forces have been using technology.
According to Xavier Lopez, former senior director at Oracle, "The provincial police in China used the software. The data didn't come from us. The data came from the province. The province uses the software, they license the software to use for different things, for different use cases. And this was an example of when they used it for that particular use case."
Double standards
All said, the documents paint a disturbing picture of a technology company sacrificing its professed values to push its data analytics products in China, where the most formidable data collector is the Chinese government.
Oracle's presentations on China's security apparatus raise a number of serious questions for the company, which is entangled with the US defense establishment. It said last year that its customers include "all 5 branches of the U.S. military," and has recent or pending contracts with NASA, the Commerce Department, and the CIA. Oracle has also worked closely with police departments in the US.
However, Larry Ellison's hypocrisy is stunning. Co-founder and Chairman of the Board Larry Ellison criticized Google's 2018 plans for a censored Chinese search engine, telling Fox Business, "We have serious competition with China. I'm on Team USA." The fact that Google "is going to go into China and facilitate the Chinese government to surveil its people is pretty shocking," he added.
But, it gets worse. Way worse.
The Man Who Sold the World (or at least 300 million people)
Oracle has always been close to the U.S. government, working with the CIA as one of its first customers, so much so that Oracle's work with the government (Safra Catz, Oracle's CEO, was in the Trump administration's transition cabinet in 2016) helped it and Walmart outmaneuver its rivals in an attempt to control U.S. operations for Chinese-owned social media company TikTok last year, after the Trump administration ordered TikTok to find a U.S. buyer for its American operations. The proposed deal, under challenge in court, was motivated by concerns that TikTok's Beijing-based parent company could pass on sensitive user data to Chinese authorities. But in a strange twist, the documents show that Oracle marketed the use of its software to those same authorities in an extreme example of putting profit above human rights.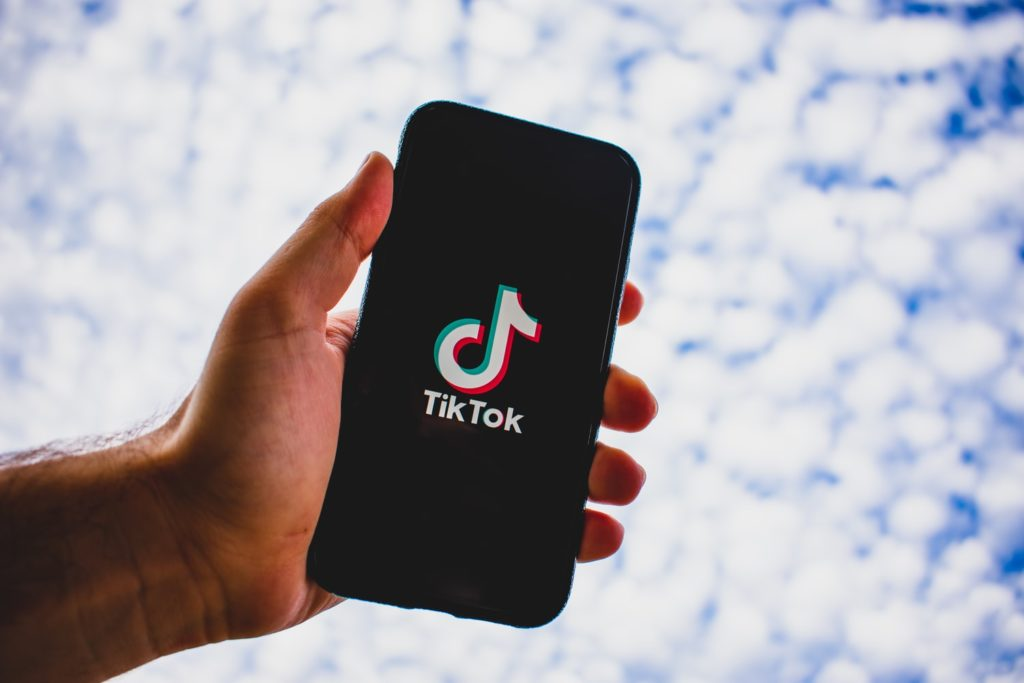 Tik Tok, another surveillance social network
Oracle's interest in both TikTok and data-driven policing is a result of its continued push into the growing cloud market and the related expansion of its artificial intelligence offerings. The company's roots are in database software, but over the past decade it has acquired several online search engines and data analytics startups. Oracle has also become a big data broker. It claims to sell data on more than 300 million people worldwide - what it calls "the largest collection of third-party data in the world."
"Companies should not sell any kind of predictive surveillance system to the Ministry of Public Security," said Maya Wang, senior researcher at Human Rights Watch in China, who was among a group of experts who reviewed some of Oracle's presentations, The Intercept has obtained. "They shouldn't have any business with the Ministry of Public Security."
"This raises questions about the role the West has played in inspiring and building surveillance systems in China."
Besides the human rights concerns, the documents point to deep national security issues. One of the military-oriented submissions cites Oracle's defense work in the U.S. in an apparent effort to win Chinese cloud contracts. "The fact that an American technology company is marketing capabilities to enhance the combat power of the Chinese military is definitely poor judgment, especially given how eagerly Oracle continues to seek opportunities to work for the Department of Defense," said Elsa Kania, a fellow at the Center for a New American Security and an expert on Chinese military strategy, after reviewing the relevant documents. "It says something about the pursuit of profits and market share over issues of ethics and due diligence."
Oracle, exporting repression today
Oracle's efforts are part of an overall shift toward big technology entering policing, in which more niche companies like Palantir and PredPol are being edged out by large platform companies like Amazon, IBM and Microsoft. Oracle's data analytics software and applications have been used by the Chicago Police Department and the Illinois State Police, as well as by several local governments in the United States.
But Oracle has also marketed police applications of its software in countries with deplorable human rights records, including not only China, but also Brazil, Mexico, Pakistan, Turkey, and the United Arab Emirates, according to company documents and police contracts uncovered by The Intercept, as well as presentations by Oracle employees uploaded to Slideshare and other sites. The documents make clear that the software could be used for additional surveillance. An Oracle global marketing brochure from its website notes that police "need crime analysis and social media analysis in a single source." Another implies that Oracle's software could help police filter 700 million messages a day from major social media applications-including WeChat and Weibo, as well as "chat rooms, forum pages, reviews, and news media." Under "Barriers to Overcome," it lists "privacy protections."
"We have a lot of evidence of the negative potential of this type of technology for the black and peripheral population" in slums and other poor neighborhoods in Rio de Janeiro, said Pablo Nunes, a researcher at the Rio-based Center for the Study of Security and Citizenship. "It also reinforces the criminalization of certain spaces in the city."
Oracle is a bad company, unpatriotic and unprincipled
Yes, that is true. But, it's not only Oracle. We have Google trying to sell its search business in China, with a modified search engine, and we also have another one, our old acquaintance, that has been collaborating with the Chinese government since the 2010s. Yes, I mean Microsoft, the good old Microsoft. Of course, the ties of Microsoft with the Chinese government can be traced way back, but I only "scratched the surface", so to speak.
Microsoft and Oracle: Partners in Crime
Back in 2013, Microsoft filtered words from Chinese Skype users, in conjunction with Chinese provider Tom Online, it offered a modified version of its communication app. When a TOM-Skype user sent chat messages containing "suspicious" language found within the program's periodically updated keyword list, an alert was sent to TOM-Skype's servers containing the sender's account name, the time stamp of the message, and the detected word(s).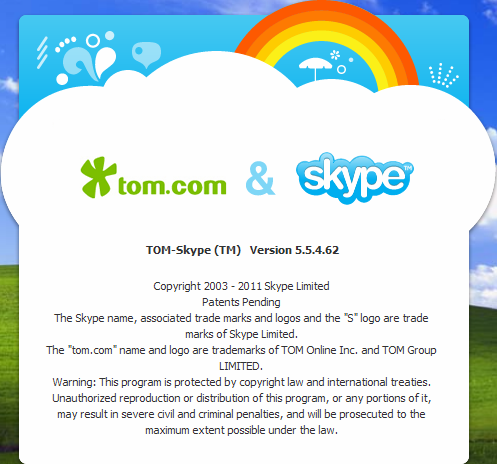 This censorship and surveillance scheme was discovered by Jeffrey Knockel, a 27-year-old graduate student (at the time) at the University of New Mexico, who decoded and published a list of the words that cause Skype to block messages or forward them to Chinese servers.
In 2019, it came to light that Microsoft has been working with a military-run Chinese university on artificial intelligence research that could be used for surveillance and censorship, a revelation that has sparked outrage from China's opponents on Capitol Hill.
Three papers, published between March and November last year, were co-written by academics at Microsoft Research Asia in Beijing and researchers affiliated with China's National University of Defense Technology, which is controlled by China's top military body, the Central Military Commission.
One of the papers described a new AI method for recreating detailed environmental maps by analyzing human faces, which experts say could have clear applications for surveillance and censorship.
The paper acknowledges that the system provides a better understanding of the surrounding environment "not seen by the camera," which could have a "variety of computer vision applications."
Samm Sacks, a senior fellow at think-tank New America and an expert on China technology policy, said the documents raised "red flags because of the nature of the technology, the author's affiliations, combined with what we know about how this technology is being deployed in China right now."
"The [Chinese] government is using these technologies to build surveillance systems and to detain minorities [in Xinjiang]," Ms. Sacks added.
The U.S. government is debating whether research collaborations, particularly in sensitive areas such as artificial intelligence and augmented reality, should be subject to stricter export controls.
Microsoft and Huawei, a happy marriage
President Donald Trump signed an executive order banning Huawei products in American homes. Huawei not only works closely with the Chinese government to monitor citizens through technology and AI, but is also under investigation for working to subvert the US-Iran nuclear weapons agreement. Huawei is blacklisted on the U.S. Department of Commerce's Export Administration Regulatory Entities List.
Huawei notebook sold at Microsoft store
Microsoft has temporarily complied with the Huawei ban and stopped selling the company's laptops online. However, after evaluating the extent of the regulations, Microsoft agreed to continue selling the existing stock of Huawei laptops in its Microsoft store. In fact, Microsoft is proud of its work with the telecommunications industry in China, which must comply with the Chinese government's rules.
"Today, our most complete subsidiary and largest R&D center outside the United States is in China," Microsoft's official website says. "Microsoft boasts a robust partner ecosystem with 17,000 partners. For every RMB Microsoft earns in China, Microsoft partners earn 16." Because of its local product strategy and "commitments to helping Chinese partners," Microsoft prides itself on being one of "The Companies Remaking The Chinese Economy." Their success in China comes at a cost, as they please the Chinese government and help develop products that compromise privacy, which implies American security, at home and abroad.
Microsoft's submission is complete
More recently, on June 3rd, 2021, the 32nd anniversary of the Tiananmen Square massacre, interestingly enough, if one were to search for "Tank Man" on the Bing search engine, one would get the answer below: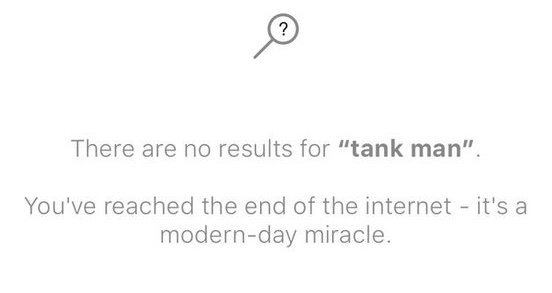 Unlike its main search engine competitor Google, Bing has been allowed to operate within China. Microsoft has to censor Bing search results for the Chinese government, but on Friday, 06/04/2021, Bing users in other countries, including the US, UK and Singapore also found the "Tank Man" images missing.
The lack of search results for the phrase "Tank Man" led to accusations that Microsoft was censoring the image on behalf of the Chinese government. The BBC reported that a Microsoft spokesperson said the issue was "due to an accidental human error and we are actively working to resolve this."
Microsoft's response to the incident earned mockery from Senator Ted Cruz (R-TX). Cruz tweeted, "Was the 'accidental human' who made the mistake by chance Microsoft's head of Marketing for China?
Profit above all...
It is not only the big tech companies that try, by all means, to please the Chinese government. Media companies, cinema, TV, comics, books, and even video games, all try to gain the favor of the Asian giant, and especially to win a potential market of 2 billion people. However, in this blind race for profits, many things get lost along the way. And these losses can be costly for everyone, as disastrous maneuvers by these companies can put everyone's future in danger.