compiled by Meemaw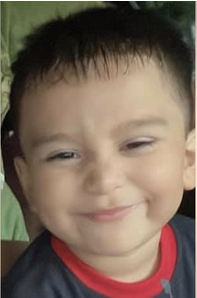 A three-year-old who went missing in Texas in October was found alive three days later, five miles from his home, according to the Grimes County Sheriff's Office. Christopher's mother and grandmother were unloading their vehicle outside their home when he disappeared, and a neighbor reportedly saw him chasing a dog down the street.
People jumped into action, searching the surrounding area, which is heavily wooded. Volunteers commented that the trees were so thick that it was difficult searching everywhere. Amazingly, one of the volunteers found him three days later, and he appeared to be well and unhurt. He was taken to the local hospital and reunited with his family.
Driver Receives Citizen Hero Award
Amazon driver Tirek was given the Citizen Hero Award in October from the Plano, Texas, Police Chief for his heroic efforts after he witnessed a rollover accident. The rescue occurred in August in Plano, Texas, when a car rolled over, which trapped the driver in the car.
Tirek witnessed the crash while stopped at a red light and "quickly moved his vehicle to block traffic to protect the driver and the scene," according to the police department. "He then worked to free the trapped individual from the car."
The driver and Tirek both sustained injuries from the crash. Tirek injured his hand while rescuing the driver from the vehicle, according to the department's post. His quick action in placing his vehicle as a roadblock helped avoid further injury to the driver, and prevented anyone else from adding to the crash. Plano Police awarded Tirek a Citizen Hero Award for his efforts.
A two-year-old dog named Prudence has finally found a family after spending almost half her life at the SPCA Cincinnati animal shelter. The organization recently announced a family adopted the 55-pound canine following her 220 day stay at its Ohio location.
"The queen has left the building!" the organization announced in a Facebook post in October.
In advertising the dog's availability, the shelter commented that, "Prudence has a few recommendations for her future family. She would like to be the queen of the castle, have humans that are willing to pamper her and receive a few chicken snacks here and there."
They believe that Prudence has finally found her family.
Heroic Firefighter Stops Suicide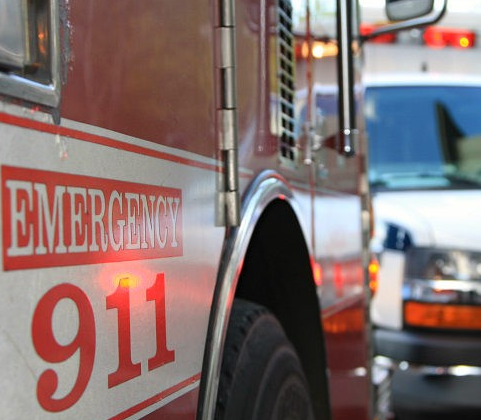 First responders were called to a highway overpass in Indiana, where a person was standing on the ledge. One of the firefighters, Steve, grabbed the person before they could jump off. The individual was transported for additional professional care.
A Facebook post read, "Thank you for what you do! I hope the person can get the help they need. Steve you were the start of what they needed God bless you!"
As a reminder, the US National Suicide Prevention Hotline can be reached at 1-800-273-8255. The hotline is available twenty-four hours a day, seven days a week.
WWII Veteran Celebrates One Hundred Years!
A decorated World War II veteran partied for his 100th birthday on Saturday and was also gifted an updated prosthetic leg. The Western New York VA Medical Center presented Navy veteran Bob Henneson with the leg. He had lost his leg two years ago, many years after being hurt when he was hit by a vehicle. He exercised and got his body back in shape to be able to upgrade to his bionic leg.
He explained he is young at heart and cannot wait to get out and see the world.
"I'm 100 -- I don't feel any older than I did when I was 90! I just feel great. I want to live, I want to go out in civilization, see what Buffalo looks like now," he told a news outlet.
Ayden left his house in Clarksville, Tennessee at approximately 9:15 p.m. on October 24th after getting into trouble with his mother. Authorities searched all night and even called in the Tennessee Highway Patrol to help with the search. However it was a local bus driver, Stephanie Dollich, out for her regular route at 6:45 a.m. the next morning, who found him.
"As I was going down the road, what I had seen off in the distance had looked like a child to me walking down the road. And so as I got closer, I pulled my bus over and stopped my bus. And I noticed that it was this little boy that was missing," she recalled.
He was dressed only in a pair of shorts, so she stopped the bus, wrapped him in a blanket and set him inside the bus to warm up. Then she radioed her dispatcher and told them she had found the missing child. She has received much praise due to her efforts to find the child.
"She is just the best of the best in terms of the example that she's setting for everybody," DOE Commissioner Penny Schwinn commented.
Dollich said, "Just to know he's back home safe with his parents, that feels great."