by Alessandro Ebersol (Agent Smith)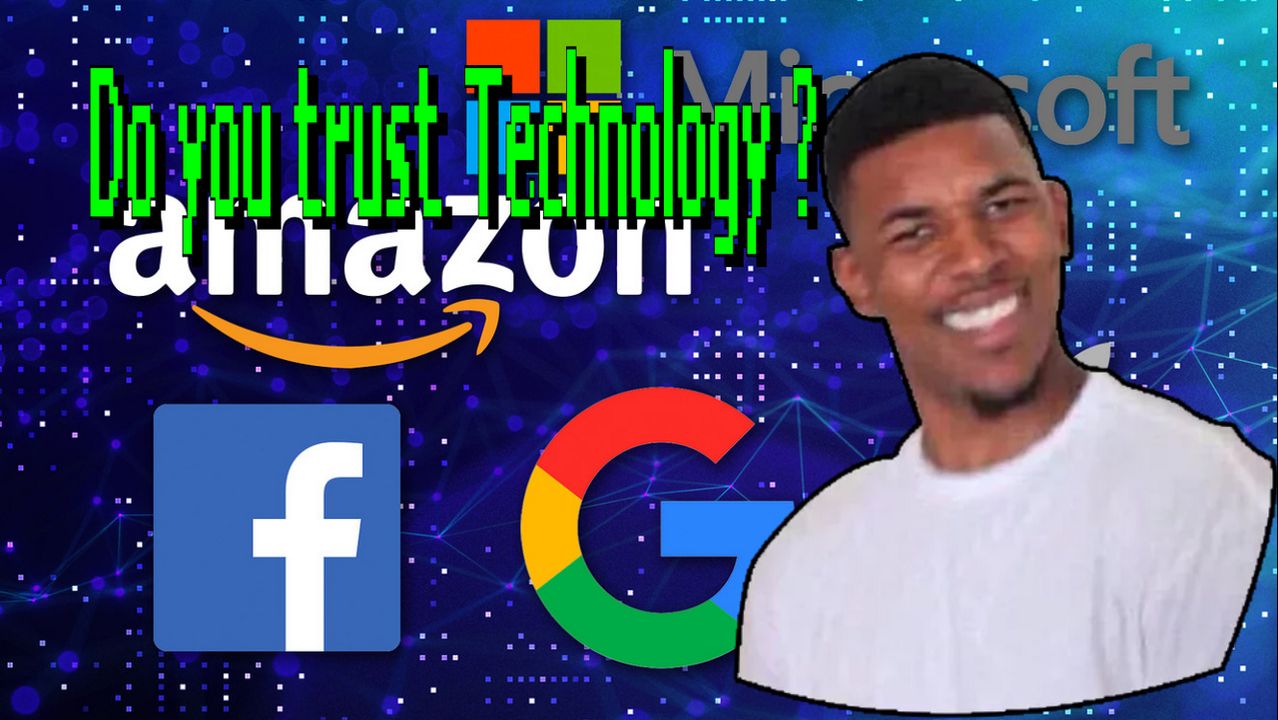 The everyday aspects of technology are so ingrained in our daily lives, that we don't even think about whether we can trust this technology. We use the services and gadgets in automatic mode.
Have you ever stopped to think if the technology you use can be trusted? That in a Google search, you trust that the search engine will return the best results? That Google maps will show you the best route to a certain destination? The Google example was a figure of speech, the same questions can be asked about Microsoft's products, Apple's, Amazon's services and so on.
If you still trust technology, let me take the veil off the mass propaganda that sells us that Google is not evil and that Microsoft loves Linux.
Google manipulates results...
Mike Wacker, a former Google engineer, has repeatedly claimed that Google engages in manual manipulation of search results. Not only that, Mike Wacker called out CEO Sundar Pichai for lying to Congress about the matter.
This was in addition to then-anonymous claims that he himself had been advised to reorder search results. Google has been repeatedly criticized for manipulating search results, especially by burying and censoring conservative content while raising positive results for left-wing content.
In testimony before the House Judiciary Committee in December 2018, CEO Sundar Pichai was asked directly by Representative Zoe Lofgren (Democrats-CA) if "there wasn't a little man sitting behind the curtain figuring out what we [Google] are going to show the user."
Sundar Pichai said, "We don't manually intervene in any particular search result."
Mike Wacker explained in a post on Medium that he was able to find where Google had actually altered search results regarding abortion. Google had a special file regarding blacklisted topics, and if searches were performed regarding these topics, an alternative algorithm would trigger alternative search results.
Another former Google engineer, Zack Voorhies in a recent interview with The Epoch Times, said that Google tweaked its algorithm to ensure that the negative stories in the mainstream media about former President Trump were what people saw when they used its search engine, the world's most popular search engine. Zach Vorhies said that the tech giant specifically changed its news algorithm to harm the former president.
"As a Google whistleblower, Vorhies turned over 950 pages of internal Google documents to the Justice Department's antitrust division detailing Google's extensive censorship project. This project is called "Machine Learning Fairness," which has already corrupted Google Search, YouTube, and News products. This, along with various blacklists and secret page rankings, is being used by Google to manipulate public opinion according to a hidden agenda."
Waze doesn't know where to go
On October 3, 2015, Francisco and Regina Stringari Múrmura, 70, had just entered the Caramujo community when they were met with gunfire. They were going from Rio to Niteroi and put their destination address into the GPS navigation app Waze, an app owned by the Alphabet conglomerate. Instead of being directed to Avenida Quintino Bocaiuva, in São Francisco, they were taken to Rua Quintino Bocaiuva, inside the Caramujo favela. The drug gang that runs the place didn't hesitate. They shot at the car and killed the wife, Regina Múrmura, 70 years old. Her husband Francisco, 69, may have only been saved because the bullets hit silver candlesticks in the trunk instead of him, according to an interview with his daughter, Renata, 43.
In a statement, the Waze app says, "We are very saddened by this incident and offer our condolences to Ms. Regina Murmura's family. User safety is of the utmost importance to Waze. Unfortunately, it is difficult to prevent drivers from navigating to a dangerous region if that is the destination selected because people living in these areas need to get home (...) In Brazil, Waze leaders will meet face-to-face this week with our partners at the Rio Operations Center (COR) to understand what the city is doing in order to address the risks of driving in Rio de Janeiro" . That's in 2015 in Brazil. But, other trajectory issues would haunt the app.
In October 2021, Google's second most popular navigation app ran into problems in Israel, Waze's home country. The app continued to redirect users to faraway cities, Haaretz explained, citing a Ynet story from mid-August. Waze users told the site that the app "just went crazy," redirecting them out of their way.
But, enough about Google. We could go on for months discussing the failings of Google and its subsidiaries, all run by strange, obscure algorithms that we know nothing about and only the company's bosses control.
Microsoft, the "friend" of Open Source
Developer Jamie Kyle wrote (in a removed post, but still on the wayback machine), "I think it's time to publicly share how Microsoft stole my code and then spit on it."
Kyle - whose formidable open source pedigree includes contributing to Babel, Flow, Yarn, and serving on the TC39 steering committee - created Lernajs, a lightweight tool for organizing and managing JavaScript packages across projects. The result is that a team at Microsoft apparently mirrored the Lernajs codebase and renamed it Rushjs. They didn't fork it, which would be a totally legal open source thing to do. Instead, it appears - according to Kyle's very convincing and publicly documented timeline of events on GitHub - that Microsoft employees essentially copy/pasted Lernajs.
As an adult, Kyle tried to find out what happened, approach the other party, and collaborate on a resolution to the problem. Basically, Kyle just wanted public recognition of Rushjs' origins. "So I reached out to the people I knew at Microsoft. This was probably a year ago. They were shocked and apologized. But since then, nothing has happened," Kyle wrote. "Oh wait, yes, something did happen. Rushjs history was messed with and a lot of the code was moved, functions renamed, rewritten.... Instead of just updating a license or even adding a footnote, they went through all this work, to not give credit to the real author of the program."
This is just one of the cases where Microsoft has appropriated other people's code without giving anything in return, not even credit to the original author. Let's not forget Keivan Beigi, who created AppGet, a software that copies the features of the Linux model of apt-get software installation and maintenance. At that time, the product manager of Microsoft's Applications Division expressed interest in the AppGet project with Keivan, and on the premise of inviting him to join the Microsoft team, they had many in-depth exchanges about the design ideas of the AppGet project, with a 5-moon time frame. But in the end, Microsoft suddenly lost touch with Keivan and launched the WinGet project whose design ideas and code structure were highly similar to AppGet after half a year.
The abuses of technology companies continue, and lead us to the sad conflict that is going on between Russia and Ukraine.
The sad conflict between two sister countries
First of all, I want to make it very clear that I am not in favor of war, under any circumstances. In the case of the Russia/Ukraine conflict, it is a situation that should be resolved between the two countries, without outside interference in any way. But, this is not what happened, and neither is it what is happening now.
Unfortunately, the technology companies are playing a very ambiguous and mean-spirited role in this conflict, on the one hand trying to appear to promote peace, but in fact stirring up hatred. In my view of what is happening, it is a repeat of the Cuban missile crisis, only in reverse, in simple lines.
But now we have, in all the technology and communications companies, censorship and repression of anything concerning the conflict other than the official NATO version, that the Russian president is a mad aggressor.
Facebook allows hate messages against Russians
In times when users and experts are clamoring for more efficient content moderation on social networks, Meta Platforms has made a controversial decision. Last March, it decided to allow hate speech against Russian officials and military personnel on Facebook and Instagram.
YouTube censors Russia Today and Sputnik channels
Google has decided to censor the Kremlin-linked channels Russia Today (RT) and Sputnik. The tech giant will cut the reach of these publications in Europe during the Ukraine War, with the excuse of preventing the spread of fake news from the Kremlin. However, this decision, since most people nowadays inform themselves through YouTube or via Google News, creates mass disinformation and no chance for contradiction, which creates a spirit of Russian phobia. Yes, the media is instilling hatred for the Russian people and everything related to Russia.
Russophobia: a great evil for everyone
Poster found on the door of a Russian restaurant in NY
Russophobia could not come at a worse time: when the world is trying to get back on its feet from two years of pandemic, a conflict, with sanctions on both sides, which, instead of speeding up the process of world reconstruction, will only worsen the conditions and situations that we are all living in, in this "post-pandemic", quotation marks, since the pandemic seems to have weakened, but is not over.
All the anti-Russian propaganda, created to justify the sanctions against Russia, creates a climate of hatred and xenophobia, something that should be long over, a page turned.
But this is not what is happening.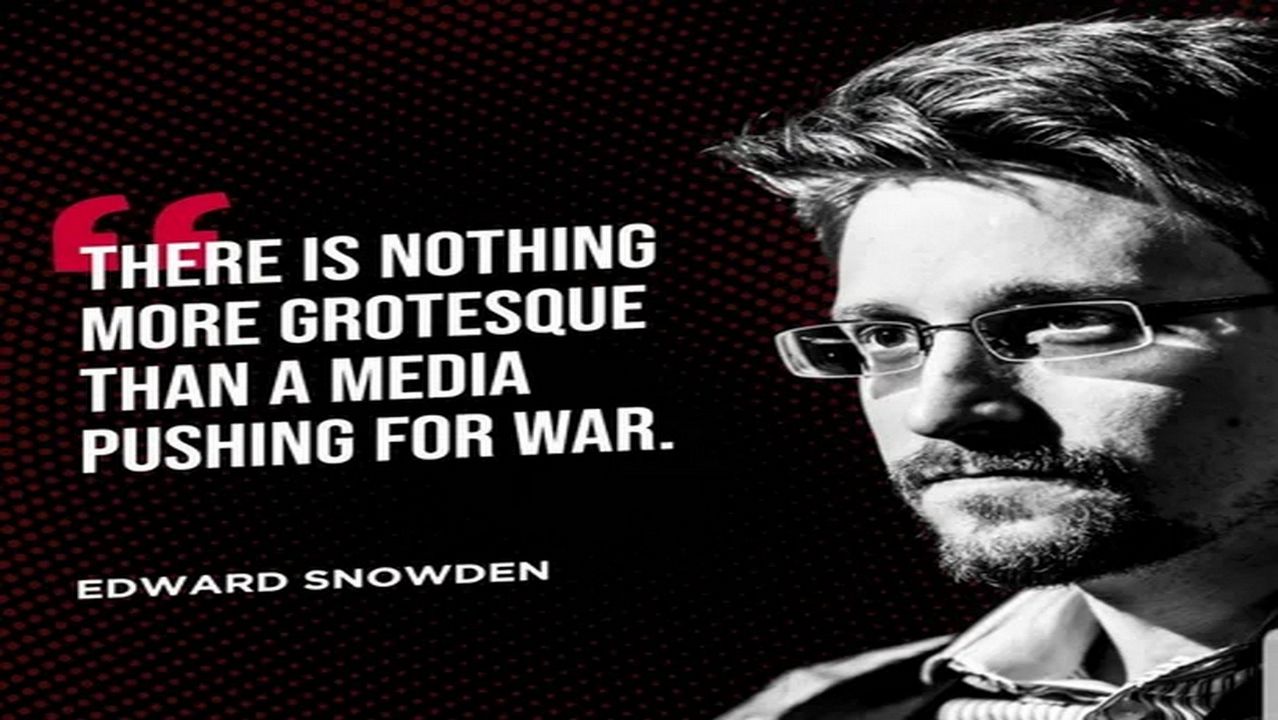 We can't forget to mention that Google has sent a message, to all content creators, valid for Youtube, blogs and apps monetized by Google Adsense.
In short, the message warns that any content that spells out that "Ukrainians are responsible for the tragedy itself or similar examples of victim-blaming, such as statements claiming that Ukraine is committing genocide or is intentionally attacking its own citizens." And, this is not what happens, with several examples of human shields of the civilian population, something similar to what happens in Brazil in the slums, where bandits hide among the innocent population and use them as shields.
The Evil Effects of Sanctioning Russia
The effects of the sanctions against Russia are already being felt:
Oil and gas: Russia is the world's leading exporter and second largest producer of natural gas. It is also the second largest exporter and third largest producer of oil globally, accounting for about 12% of global supply. Thus, a shakeup in the production and financing chains in the country has direct repercussions on the supply of these commodities worldwide, economists point out.


Fertilizers: Russia is among the largest producers of fertilizers in the world, being an important supplier of Ammonia, Phosphate Rock, and Potassium Chloride. Brazil is one of its main clients. The interruption or reduction in the supply of these items in the global trade chain affects the costs of food producers and, consequently, generates inflation.


Wheat: If we add production and sales in international markets, Russia and Ukraine account for almost 30% of world wheat exports. A reduction or even interruption in the supply of this part of the commodity has a direct impact on several food chains.


In the food industry, for example, it affects the supply of pasta manufacturers. And, in the raising of pigs and poultry, the scarcity of this input increases the costs of breeders, affecting the final price to the consumer.
Although it affects Europe first, the effects of the sanctions are already being felt around the world, with food and fuel prices rising, increasing inflation.




When free speech is controlled by private companies...


Yes, exactly this. Today we see that free speech, a relative democratic right, but one that should be enabled for all, is not possible. The big technology companies, acting as gatekeepers to everything related to cyberspace and internet telecommunications, threaten the free debate of ideas and create one-sided narratives.

Thus, they create a situation of constant tension, of a regional conflict that can spiral and involve the whole world.

American diplomacy, however, also leaves something to be desired, instigating conflict instead of seeking peaceful ways out of this situation.




Hope for peace must prevail

When several Western countries began to sanction Russia, they did not realize that globalization was not a one-way street, but that everyone depended on everyone else. So much so that today several countries are already feeling the effects. The USA started to import oil from Venezuela, and other countries like France and Germany may face an energy crisis, due to their dependence on Russian oil and gas.

As I mentioned above, US foreign policy has gotten much worse since former President Trump. Some of the media presented him as an orange buffoon, but he would never have let this situation escalate as it has, and we still don't know how it will end.

Again, do not blindly trust the technology companies, as they have already proven to be biased and have their own interests, which do not contemplate the collectivity. Here, I am praying for peace. A big hug and see you in the next article.