compiled by Meemaw



A family in Coventry, Rhode Island, was saved from a house fire recently because their dog knew exactly what to do. According to the Hopkins Hill Fire Department, the family's 10-month-old puppy started making a lot of noise, and it woke one of the residents. He realized something was wrong right away.

The moment he looked out a sliding door, he saw the deck area was engulfed in flames.

"He woke up everyone else," the Fire Chief explained. "But, their dog got him to be aware."

Five adults escaped the danger thanks to the young Labrador.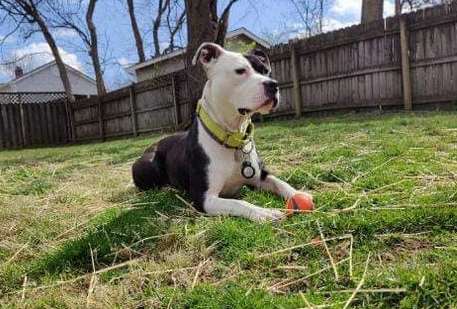 A dog rescued from a New York dogfighting ring has found a second chance at life with a new owner in Kentucky.
Arlo, a two-year-old pitbull, was rescued last August after being one of nearly 90 dogs discovered in 10 different locations on Long Island, all living in terrible conditions and being used in a dog fighting ring. During her involvement, Arlo sustained a number of injuries.
She was transferred to St. Louis' Even Chance Pit Bull Advocacy + Resources + Rescue. There, she underwent treatment and was given one-on-one training. These steps made it possible for her to find a forever home. She now lives with her new owner Jonathon Seale.
"I've had Arlo for about four weeks now," Seale told WBRD News. "She's brought me a ton of happiness. I moved here in the middle of the pandemic not knowing anyone."
Together for roughly two months, the pair have found a routine.
"Every morning we go for a walk and every evening we come walk through old Louisville," Seale told WDRB. "She was a little skittish at first coming in. She's been through a lot in a very short amount of time."
He looks forward to coming to see Arlo after a long day.
Ivan Fox got into someone else's truck outside a gas station in Nassau County, Florida while two young children were inside it. However, the suspect apparently let the children out nearby because one of them spoke up during the tense moments.
"That little girl was so brave," noted K-9 Deputy Beth Smith. "She demanded that he let them out and demanded that she get her brother out."
After Fox let the children out, he drove to Georgia, only to be cut off by deputies. He then drove back to Florida, running the truck off the road into a ditch. An accompanying photo on social media showed Smith with K-9 Rogue who helped with the case by chasing down the man after he fled the truck and ran into the woods.
Boy, Missing Since 2019, Is Found
Connorjack had been reported missing from his California home in 2019. Diagnosed with Autism, he had run away before, but had always been found. This time, however, it had been nearly three years without a trace of him.
Residents in Summit County, Utah, recently noticed a homeless person sleeping at a store. They became concerned when they realized he was shivering. The police were called and the officer offered him a seat in his patrol car, so he could warm up. After refusing to identify himself, he did let the police run his fingerprint, which resulted in his identification as Connorjack. His mother and step-dad were notified, and they rushed to Utah to pick him up.
"There wasn't a dry eye in the room and we're talking law enforcement, family members, they been reunited with this individual they haven't seen for three years when he was 16, he's now 19," a Summit County Deputy said.
Georgia Couple Praises Lord For Their Adopted & Biological Children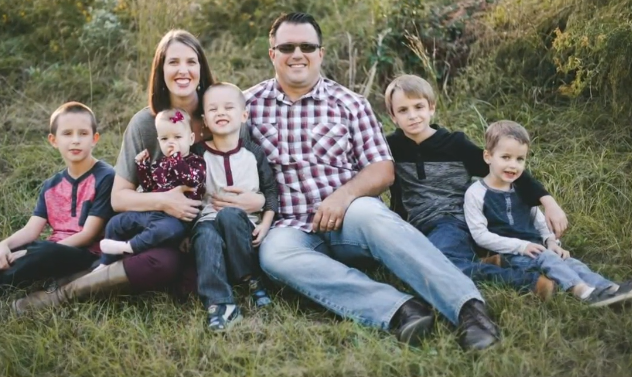 Kim & Jason had tried to have children, even to the point of undergoing fertility testing. Five years into their marriage, they decided to adopt instead, adopting two brothers, ages three and four. For the next year, the family did some healing, helping Kim & Jason heal from their problems conceiving, and helping the boys heal from their time in foster care. They were looking into adopting another child when Kim found out she was pregnant! Since adopting the boys, three biological children have joined the family.
According to Kim, "Mother's Day was something I dreaded, just wanted it to be over, didn't want to have anything to do with it; and so now, it's really been redeemed, just to really be grateful for everything God has blessed us with. It's more than I could've asked for."