Microwave Meatloaf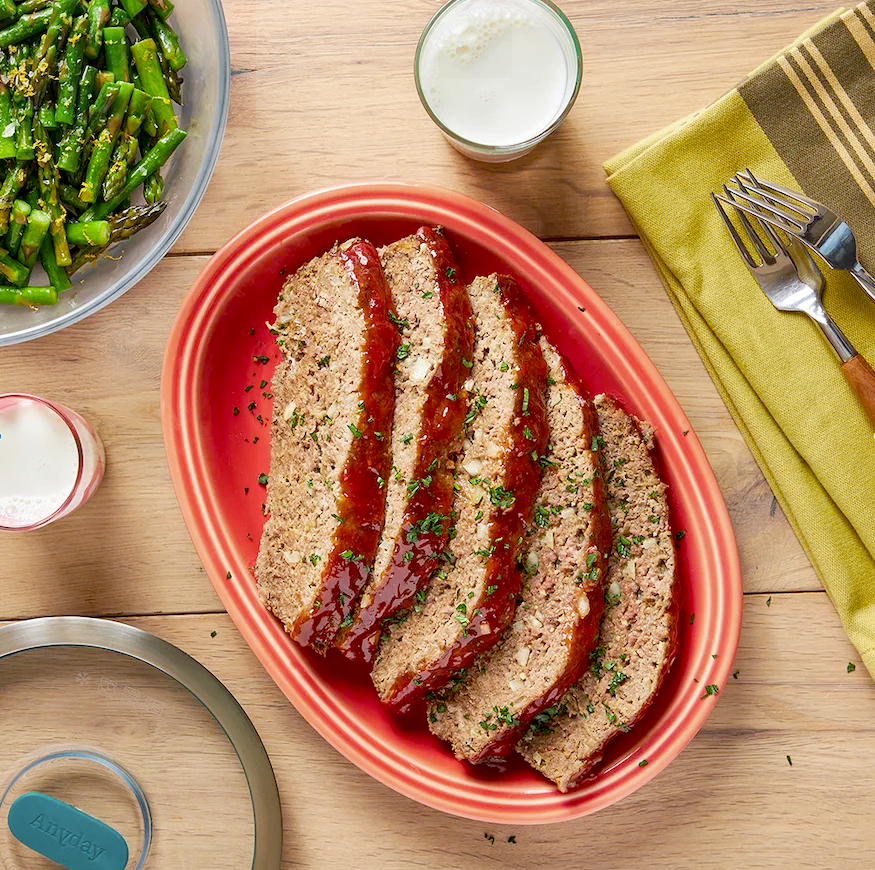 Serves 2
INGREDIENTS:
8 oz (225g) lean ground beef
1/3 cup (43g) onion, finely minced
1 teaspoon garlic powder
1/2 teaspoon black pepper
1/2 teaspoon salt
1/2 teaspoon dried thyme or oregano
1/2 cup (20g) bread crumbs
1 tablespoon Worcestershire sauce
1 large egg
1/4 cup ketchup
2 tablespoons brown sugar
DIRECTIONS:
In a mixing bowl, combine beef, minced onion, garlic powder, black pepper, salt, thyme or oregano, bread crumbs, Worcestershire sauce and egg and mix well. Pack the mixture into a microwave-safe baking dish, pressing to create an even surface.
In a small bowl, mix the ketchup and brown sugar. Brush the top of the meatloaf with half of the sauce, reserving the rest.
Cover with a vented lid and cook for 4-5 minutes or until the meat is fully-cooked. Brush or spread the remaining sauce on top of the meatloaf while hot.
Allow the meatloaf to rest for 5-10 minutes before serving.
TIPS:
Substitute Ground Turkey for ground beef.
Top with taco Sauce instead of the ketchup mixture.
NUTRITION:
Calories: 164 Carbs: 14.8g Sodium: 399mg Fiber: 0.6g Protein: 11.7g