compiled by Meemaw
Dog Walks 166 Miles Across Sea Ice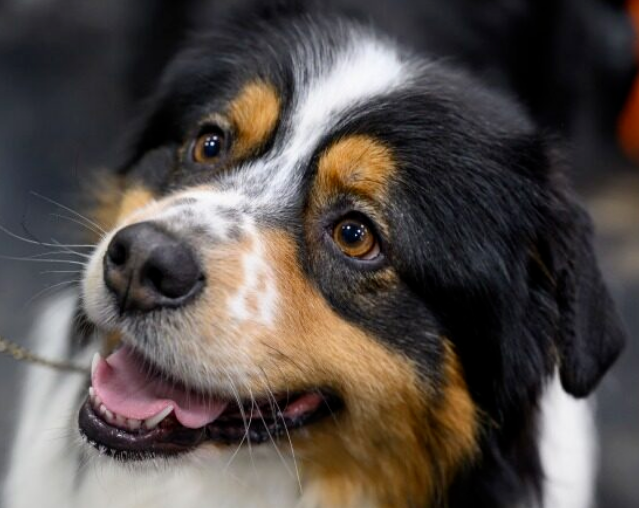 Mandy and her children went visiting another town last March. While they were gone, two of Mandy's dogs and her uncle's dog went missing. The uncle's dog regularly goes wandering and always comes back. One of Mandy's dogs, named Startlight, returned after three weeks, but the second dog, named Nanuq, didn't come back with Starlight. Nanuq is an Australian Shepherd, and the American Kennel Club (AKC) describes the Australian Shepherd breed as smart, work-oriented, and exuberant, adding they are "lean, tough" ranching dogs.
The family kept searching until Mandy's father told her he heard that someone had seen Nanuq in a town 166 miles away. Checking her Facebook page, and saw pictures of a dog that someone had posted. She realized it was Nanuq, and they went and got him.
Thankfully, a family had seen him and cared for him until Mandy's family could go get him. They told Mandy that Nanuq had a swollen leg from apparently being bitten during his travels, but responded well to medicine. "If dogs could talk, both of them would have one heck of a story," Mandy told reporters.
Woman Wins Lottery After Paying For Daughter's Cancer Treatments
Geraldine was on her way home, and stopped at a local store to buy a lottery ticket. She liked the ones with crossword games. As soon as she finished the crossword, it was apparent that she had won the $2 million jackpot! Her winning came the day after another wonderful day.
Her daughter said, "The day before my mom bought this ticket, I rang the bell and walked out of the hospital after completing my last treatment for breast cancer. My mom had taken out her life savings to take care of me when I was sick. I'm just so happy for her!"
Her daughter and granddaughter went with her to receive the winnings, and took a publicity photo (above), along with the Lottery's Chief of Staff.
Looking at her options, she decided to take the lump sum payment, minus taxes - around $1.6 million.
Pizza Delivery Driver Saves Five Children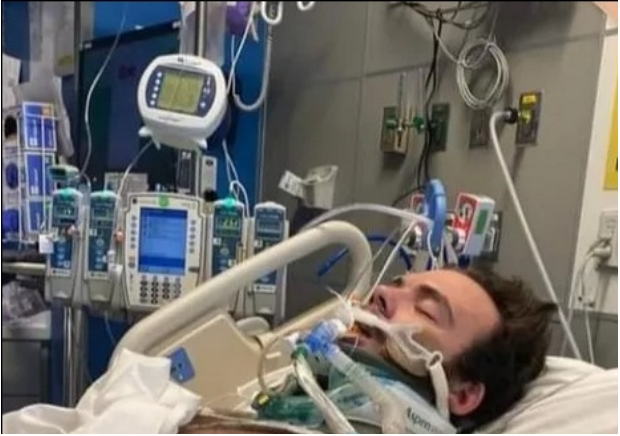 Nicholas was delivering pizza when he saw a house on fire. Turning around and driving to the house, he yelled that the house was on fire, but he didn't hear anything. He then entered the house himself to look for anyone who might be in there. He found four children and got them out safely, and was told that there was a fifth child inside.
By then the house was filled with smoke and he had to crawl on the second-story floor to find her. They got out through a window on the second floor, after he broke it out, cutting his arm. The children are all safe, and Nicholas received treatment for smoke inhalation, burns and the cut on his arm.
The grateful family has set up a GoFundMe page to help him with his medical bills, and he has been awarded the Carnegie Medal for his selflessness. The Carnegie Medal is given throughout the U.S. and Canada to those who enter extreme danger while saving or attempting to save the lives of others. The Carnegie Medal has been awarded to 10,355 individuals since the start of the Pittsburgh-based Fund in 1904.
Student Stops School Bus When Driver Passes Out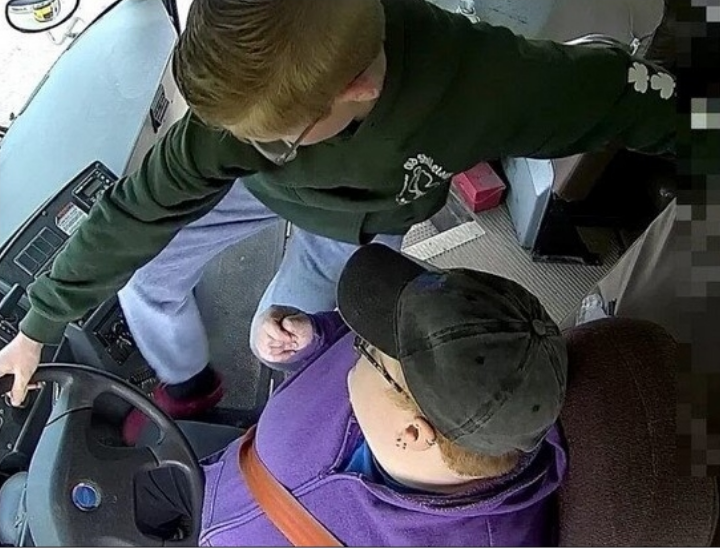 A Warren, Michigan school bus driver was on her route when she started feeling dizzy. She radioed in to her superiors and told them she was stopping the bus, but before she could get stopped, she passed out. Amazingly, one of the students, 13 year-old Dillon, ran to the front of the bus and applied the brake, steering the bus to the side of the road, and instructing his fellow students to call 9-1-1 for the driver.
City officials praised Dillon for his quick thinking and calm in an emergency. The bus driver went to the hospital where she underwent testing to find the cause of her fainting.
The school Superintendent commented, "I don't know that it could have gone any better, and when you have an anchor like Dylan taking care of business on the bus, it really and truly was a good day for us."
Baby Survives With Birth Weight of 1.17 Pounds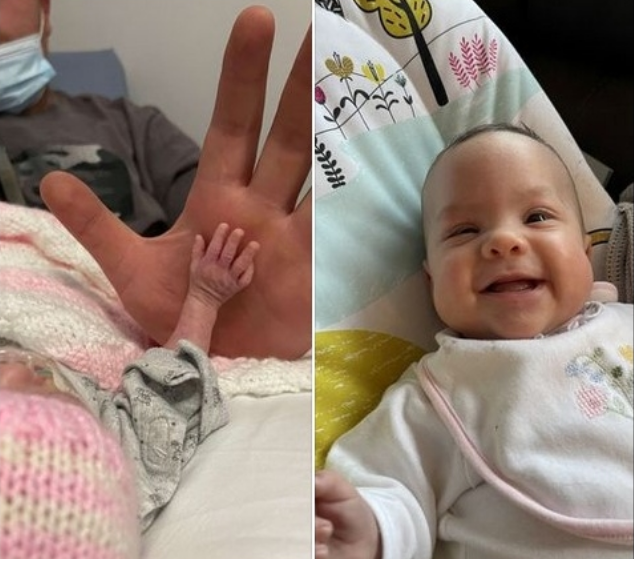 Baby Isla was due to be born in July, 2022. However, mother Lauren went into labor in March! When Isla was born, she weighed just 1.17 pounds (0.53kg), which is less than a loaf of bread. Doctors told Lauren that her child had about a 10% chance of survival. She was so tiny that her hand looked like a baby doll hand next to her father's.
She had some complications due to her early arrival. Most premature babies have to be on a ventilator at first, but she also had bleeding in her brain and a hole in her heart. She was taken off the ventilator at 6 weeks, but just two weeks after that, she also had a detached retina in her eye, which doctors tried to fix but couldn't. They waited anxiously to see if she would survive, and miraculously she got well enough to go home from the hospital in July. This last March, they celebrated her first birthday. Now, she can sit up and is trying to crawl, which is late for a one year-old, but her parents are very thankful. Lauren said, "Looking at her now, you wouldn't know she was premature. She's a proper little madam now, she's got her own personality, and is the most independent little girl ever. It's taught us don't take anything for granted - we live for each day because you don't know what's around the corner."
Man Mows Neighbors' Lawns For Free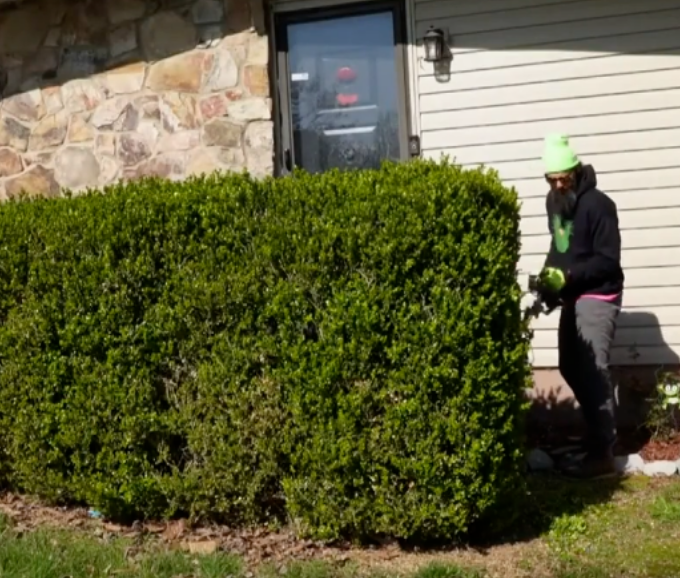 Alex Wells wanted to help people so he started knocking on doors, asking people if they needed help. He had a lot of positive responses! Now he goes to neighbors' houses, mowing their lawns and trimming shrubbery for them. He specializes in taking care of those neighbors who can't care for their own yards: the elderly, those with disabilities, neighbors battling cancer, single parents, and anyone else who needs his help.
"I'll do the ones that haven't been mowed in like a month or so but I try to find ones that haven't been mowed in several months or sometimes a year," he explained.
He has started an Instagram page called "Mow It Wells" which shows a video of him asking an elderly lady if he can mow her yard. When she asks for his price, and he says "free" she excitedly agrees.
"The real excitement comes when I do something extra. Sometimes I'll give them a hundred dollars or I'll do mulch or plant some flowers and stuff and that's when it really gets special," he told a news crew.