by Paul Arnote (parnote)
The results are in for the 2013 LinuxQuestions.org Member's Choice Awards. In the 13th consecutive year of the annual awards, there are a few surprises. Some perennial favorites slipped in the rankings, while others surged in popularity.
Members were given from December 16, 2013 until February 4, 2014 to vote for their favorite Linux software in 30 different categories. The LinuxQuestions.org forum is a distro-agnostic forum where Linux users can get together to ask questions and have discussions without regard to a specific distro. There are also distro-specific boards in the forum, for those who would like to talk about and ask questions about their specific distro.
To vote, users had to be registered in the forum, have at least one post to their credit, and could only vote once. Users were allowed to skip categories if they had no personal knowledge of the applications, or if they had no opinion one way or another. Below are some of the highlights from the results of the voting, leaving out some of the more obscure categories. Instead, only those categories that are of most interest to desktop Linux users are highlighted. You can view the entire results here, or view the results of each individual category here.
Audio Media Player Application of the Year
And ... (drum roll) ... the winner this year is ... VLC! VLC captured 120 of 447 votes in this category, giving an almost doubled lead over its second place finisher, AmaroK, which had 61 votes. Audacious came in third, with 57 votes. In fourth place was Clementine, with 55 votes. RhythmBox and XMMS tied for fifth place, with 26 votes each.
Database of the Year
In an area that's currently undergoing a lot of change, the perennial favorite MySQL slid into second place, with only 87 out of 379 votes, giving way to MariaDB, with 138 votes. PostgreSQL finished third in the voting, with 77 votes. Firebird and sqlite rounded out the fourth and fifth top spots, with a tie. Both received 29 votes.

Desktop Environment of the Year
KDE held onto its first place finish, garnering 254 votes (out of 710 votes cast). Xfce held onto its strong second place showing from last year, with 183 votes. Gnome Shell continued to dip in the rankings (percentage-wise), with only 70 votes. Mate took fourth place with 59 votes, while Cinnamon took fifth place with 55 votes.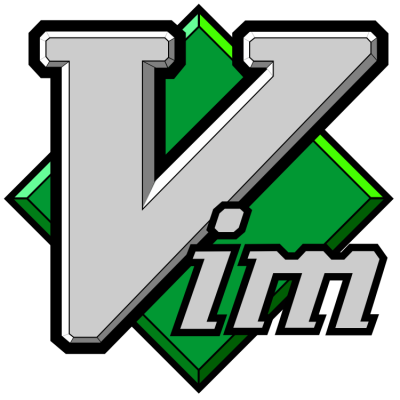 Text Editor of the Year
By a nearly 3:1 margin over the second place finisher, Vim took the top honors in this category, with 202 of 663 votes. Kate came in second, with 71 votes. Gedit came in third, with 69 votes. Nano came in fourth, with 60 votes, while Geany came in fifth, with 55 votes.
Browser of the Year
In similar fashion, perennial favorite Firefox beat out its closest competitor by a more than 4:1 margin, earning 467 out of 735 votes. Chrome placed second, with 102 votes. Chromium, the open source version of Chrome, took third place with 67 votes. Opera placed fourth, with 28 votes. Seamonkey took the fifth spot with 22 votes.
Server Distribution of the Year
The top honors once again go to Slackware, earning 190 of 597 votes for the top spot. Debian took second place honors, with 143 votes. CentOS came in third, with 95 votes. Ubuntu LTS came in fourth, with 76 votes. Red Hat Enterprise Linux rounded out the top five spots, earning 51 votes.

Desktop Distribution of the Year
With 1,119 total votes in this category, Ubuntu took the top honors with 264 votes. Slackware was a very close second place finisher, trailing Ubuntu in the final polling by only 15 votes, earning 249 votes. Debian made a solid third place showing, with 169 votes. Arch came in fourth, with 71 votes. Fedora placed fifth, with 62 votes. PCLinuxOS finished in 11th place.
Video Media Player Application of the Year
VLC doubled down with a decisive win in this category too, earning 354 votes out of 530 that were cast. Mplayer took second place, with 106 votes. Mplayer2 came in third place, with 25 votes. Xine grabbed the fourth place spot, with 12 votes. Dragon Player and DVD-Player (XBMC) tied for the fifth place spot, with 8 votes each.
VoIP Application of the Year
Skype repeated its strong showing from last year, earning the top spot with 89 out of 198 votes cast. Ekiga took second place with 25 votes. Mumble came in third, with 18 votes. Jitsi was fourth with 15 votes, while Empathy rounded out the top five spots with 12 votes.
Programming Language of the Year
Perennial favorite Python repeated the capture of the first place finish, with 148 out of 517 votes. C came in second, with 82 votes, while C++ came in third with 69 votes. PHP came in fourth with 40 votes. Java came in fifth, with 33 votes.
Office Suite of the Year
LibreOffice was the runaway winner here, with 513 of 600 votes. OpenOffice came in a very distant second, with only 62 votes. Calligra had only 25 votes. There were no other entries in this category.
Messaging Application of the Year
Pidgin was -- again -- the premiere choice of voters, garnering 121 of 253 votes. Irssi and Xchat tied for second place, with 23 votes each. Kopete took fourth place with 21 votes. Empathy was in fifth place, with 15 votes.

File Manager of the Year
This category should probably come as no surprise, as it mostly mirrors the MCA winners in the Desktop Environment category. Dolphin was the favorite, with 147 of 524 votes. Thunar came in second, with 88 votes. Third place went to Nautilus, with 66 votes. Midnight Commander came in fourth, with 59 votes. Konqueror came in fifth place, with 27 votes.
X Terminal Emulator of the Year
Konsole took the top honors, with 116 of 486 votes. Gnome Terminal came in second, with 67 votes. Xterm came in a very close third place, with 65 votes. Xfce Terminal took fourth place with 58 votes, while Terminator captured the fifth place with 35 votes.
Open Source CMS/Blogging platform of the Year
Unsurprisingly, WordPress ran away with the top honors, getting 101 out of 177 votes. Drupal came in second, with 31 votes. Joomla! took third place with 21 votes. Every other program in this category received barely any votes.

Virtualization Program of the Year
By a 4:1 ratio over its closest rival, VirtualBox came in with 236 out of 434 votes. KVM came in second, with 73 votes. VMware came in third, with 59 votes. QEMU came in fourth, with 26 votes, while Xen came in fifth, with 16 votes.
Window Manager of the Year
Once again, Openbox was the favored window manager, edging out KWin by six votes (Openbox 94, KWin 88). Third place went to xfwm4, with 55 of the 498 votes. Fourth place went to Fluxbox, with 51 votes. Surprisingly, Compiz took fifth place, with 46 votes.
Privacy Solution of the Year
A brand new category this year, AdBlock Plus was the first place finisher, earning 76 of 312 votes. GnuPG came in second place, with 63 votes. Tor Browser Bundle grabbed third place, with 54 votes. NoScript came in fourth place, with 52 votes. TrueCrypt came in fifth, with 21 votes.
In other categories, GIMP, a winner every year, was the overwhelming favorite of Linux users in the Graphics Application of the Year. In the Mobile Distribution of the Year, Android ran away with the title. Rsync repeated its performance of past years, capturing the most votes for Backup Application of the Year. Git was the runaway favorite for Revision Control System of the Year. Battle of Wesnoth repeated from last year as the favorite Open Source Game of the Year.
Summary
There are the choices of favorite applications among Linux users. If you missed out on your chance to place your vote, be sure to mark your calendar for the 2014 Members Choice Awards. The 2014 voting should begin around mid-December.