by 7272andy as told to Smileeb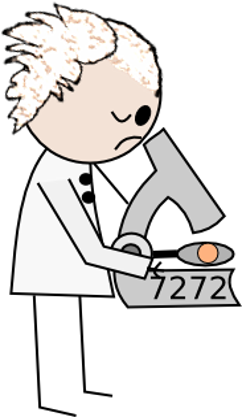 How old are you?

I'm 51, though I tend not to act my age (according to my wife).

Married, single or what?

I've been happily married to Mary for the past 19 years.

Children, grandchildren?

Unfortunately, we were never blessed that way

Retired or working and for how long and at what.

I've been working for the same employer for the last 35 years variously as an Engineer (land and marine), Meteorologist, Software Developer, Software Integration Tester and Project Manager.

What is the area you live in like. Weather, Quietness, Scenery.

We live approximately fifteen miles from the Georgian city of Bath on the edge of a village by open fields and woodland. The area tends to be quiet and affords some good walks.

Are you handy with your hands and have any hobbies.

I'm not a total loss when it comes to practical stuff, but I do tend to be short of time. I only have 1/2 of the weekends available as the rest is taken by Sunday School and my in-laws. Hobby-wise, I do a lot less these days, but previously I was County Fencing Coach (until forced to stop due to a combination of basal thumb arthritis and pneumonia), a preliminary swimming teacher and a Royal Life Saving Society Trainer/Assessor. Nowadays I content myself with the Gym, Allotment Gardening and trying to lose weight.

What is your education level?

I graduated from Brunel University in Uxbridge with a Masters Degree in Engineering.

Do you like to travel, go camping?

We both like to travel, though we haven't camped for around 7 years now. We don't get around quite as much as we used to, though we still manage to get away; walking, occasionally playing with power kites and bodyboarding in North Devon, skiing (usually in Norway or Finland) and wandering around in Italy.

What caused you to try Linux and join this forum?

Back in 2006, I was testing Windows Vista and realised that no matter what the testing threw up, it would be released and hopefully patched later, irrespective of the problems (and there were some big ones), as missing the release date was not an option. Windows XP was (still is, and will be for a while), my employer's platform of choice. I was just getting tired of spending money to stand still.

At the same time, I needed to set up up a small network of internet capable machines that were protected against virus and malware attack, and took the opportunity to play with Linux. I initially used Suse for that project, though I finally settled on Yoper.

I distro-hopped for a while (taking in both junior and big daddy) but didn't settle until the advent of the PCLinuxOS 2007 release. I initially joined the forum to rectify a driver issue, which Tex solved within 2 hrs of my posting (thanks boss), and I've been here ever since. I'm not as active within the community as I'd like to be, but as I've said, time is currently very limited.
Llfracombe Harbour
Near home in the snow
The two of us in Lucca.
PCLinuxOS Family Member Spotlight is an exclusive, monthly column by smileeb, featuring PCLinuxOS forum members. This column will allow "the rest of us" to get to know our forum family members better, and will give those featured an opportunity to share their PCLinuxOS story with the rest of the world.

If you would like to be featured in PCLinuxOS Family Member Spotlight, please send a private message to smileeb in the PCLinuxOS forum expressing your interest.