by loudog
This quick tip was inspired by the continuing issues I have had with previews not always working after updating. Although this seems to be a rather isolated experience, it has nagged me on a few occasions. If you open Dolphin and select Preview, you should be presented with a much more detailed thumbnail in the file window. Does your window look like this?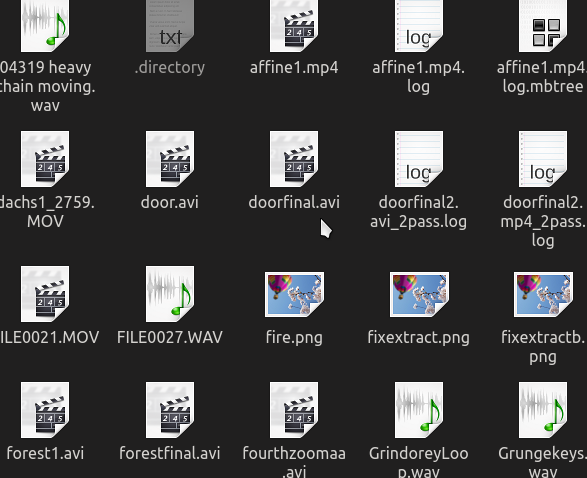 It's a simple matter of selecting which previews you would like Dolphin to display for a more visual experience. At the top of Dolphin's window is the settings option. From the dropdown menu select Configure Dolphin.
From this window select the General option, then select the Previews tab.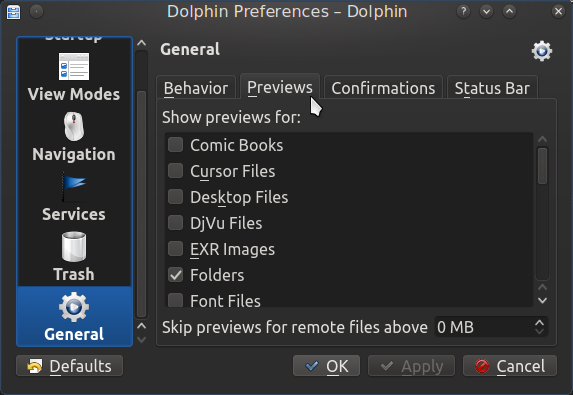 From this window, you can check any number of file types to get a nice preview of them in the file manager. This is what the window looks like after I have made a few selections.
Just remember to click the Preview option in the main Dolphin window to show them.

If at this time you do not see all the previews properly you may need to also go to the kde folder configuration window. first click on the cashew at the top right of your desktop.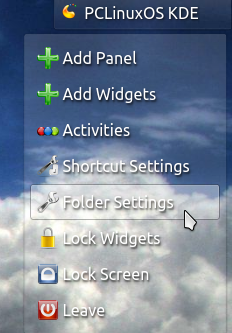 Select the folder settings, icons, then select the "More preview options."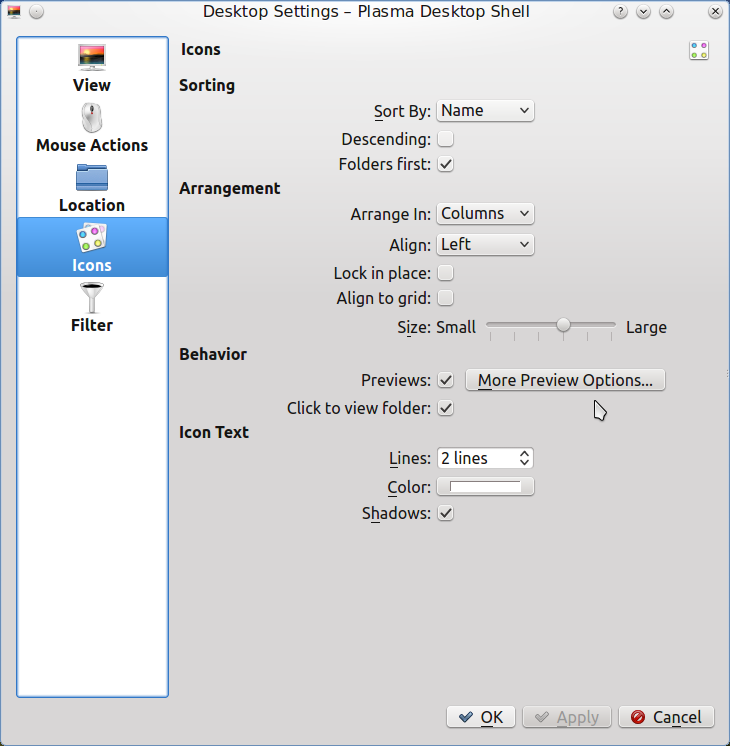 The menu you will be presented with is similar to Dolphins preview selection window.

Check the preview options you desire and there you have it, many nice icon previews for your enjoyment and quick reference.
Now you can have your cake and eat it, too. I enjoy the larger previews as my eyes get older, especially when working with the thousands of video files I have. It makes my favorite Distro easier to work with for extended periods without wearing out my eyes. I wonder how long before we see our beloved penguin wearing spectacles? I guess time will tell. Have a long enjoyable romance with PCLinuxOS. It will continue to be there for you.