by Paul Arnote (parnote)
For any monthly publication, publishing the 100th issue is a big deal. Taking into consideration that a publication is produced entirely by a group of community volunteers, it becomes an even bigger accomplishment. Thus is the case for The PCLinuxOS Magazine.
It took us 104 months to publish our 100th issue. That works out to eight years, four months. Or 452 weeks. Or 3,164 days. Or 75,936 hours. Oh ... and for what it's worth ... we don't count the 10 Special Editions we have produced in our "issue" count. Our 100th issue represents our 100th monthly issue.
If you're interested, you can discover the reason(s) for it taking us a little extra time to reach our 100th monthly issue by reading "The PCLinuxOS Magazine: A Timeline" article, elsewhere in this issue. We're not trying to place blame or call anyone out, but the facts are the facts. Ever since I took over the Chief Editor role of The PCLinuxOS Magazine, we've tried to make everything concerning the magazine, its staff, and its publication as transparent as possible. These reasons are no exceptions. Since I've assumed this role, we have kept nothing "secret" or "in the closet." All that you are likely to find in our closet are possibly a few dust bunnies and cobwebs in the corner. Sorry, but we don't get time to clean much; we're much too busy putting out the magazine every month!
To mark our 100th issue milestone, here are some comments from members of the PCLinuxOS community and the staff (some current, some past) of The PCLinuxOS Magazine.
From Texstar:
Wow 100 issues already? From start to finish, you, Meemaw and all of the people who have contributed articles are incredible volunteers, and because of your dedication and hard work, the PCLinuxOS Magazine is a great success. Thank you so much for your commitment of time and energy to this important project.
From ArchAngel (Archie):
It isn't everyday that we get to see The PCLinuxOS Magazine publish its 100th issue. I am deeply honored to receive an invitation from our tireless and dedicated Chief Editor Paul Arnote to write a little something. So first, I would like to tip my hat to Paul and his staff for a job well done.
You ought to agree with me when I say that what Paul and everyone who helped him did is not an easy task. Think of contents and deadlines; reasons enough to pull one's hair out! They did not waiver and month after month, they continue to give us insights, howtos, humor, and most importantly, solid evidence of what a group of PCLinuxOS users can achieve when they come together. Let's not even think of the monetary equivalent these selfless and proud group of PCLinuxOS users had sacrificed. Nope. Paul and his crew are in it for the sheer enjoyment of having something to give back as Texstar had shown to us some ten years ago.
Proofs are on our Magazine ... the ocean of knowledge we share with one another, a tsunami of useful and truly helpful articles, and more. The PCLinuxOS Magazine is more thanks a service to our community; it is a proud tradition laden with colorful history.
A simple congratulations won't suffice yet this milestone marks a significant achievement ... and a new beginning.
Congratulations, PCLinuxOS Magazine.
From Old-Polack (O-P):
100 issues, how time flies.
I have to congratulate Paul and staff for taking over what was already an interesting and informative, but floundering, addition to the community and turning it into a truly stellar production. This has been a labor of love for those involved, and the love is obvious to all who read each issue. It takes a great deal of effort and dedication to produce such a fine asset to the PCLinuxOS community, and I hope everyone appreciates that dedication as much as I do.
A big "Thank You," to all involved. Our lives have been enriched, and made more joyful, due to your efforts.
From daniel:
Congratulations on the 100th issue. Wow, so fast can it be! I wrote some articles, and read more as I understand. Best read was the command line story from critter. Or the articles about LXDE, and KDE4.
Let's start the next 100th issues, and maybe I'll write some new articles for the magazine.
From Galen Seaman (gseaman):
I started working on the HTML for The PCLinuxOS Magazine about a year before Paul brought it back to life. I didn't have a lot of experience, but I had some ideas on how to make the process more efficient and manageable, so I volunteered. It was very rewarding to be able to make a meaningful contribution to promoting this amazing OS.
For a while, it appeared PCLinuxOS Magazine was running out of steam and may be discontinued. This was very disheartening for me, as I was very motivated to keep contributing. When Paul and the new crew took over, it was exciting to be a part of a very professional and highly productive team. The dedication and commitment was and still is very evident.
I continued for a couple of years, but then a change in my work environment did not allow me time to keep up with the monthly releases. Rudge stepped up and took over, and did a great job. I found a way to contribute that did not have deadlines and learned to do a little packaging. Thank you to everyone that keeps this great magazine and OS going strong!
From Mark Szorady (Georgetoon):
I recall when Paul (parnote) and company put out an open invitation to help with the magazine. I jumped at the chance. Now, I don't write code or HTML and I'm not very good with terminal commands. But I can draw a cartoon or two and absolutely LOVE using GIMP. When I offered contributing a cartoon features and a column discussing GIMP user tips, I was immediately welcomed aboard! My main goal was to contribute and give something back to the PCLinuxOS/Linux community. Paul was always patient with me. I'd get anywhere from two to three email reminders from him that my features were going to be due for the upcoming issue. The REALLY cool thing was being given a Scribus template for my page. All I needed to do was write my column, then drop in my text and cartoon art, zip it all up , and email to Paul. He would then add the page to the magazine. I LOVED the process! Not only did it give me a bit of editorial control over how my page would look, it lightened the load for Paul and others in assembling the magazine. Plus, I learned a bit more on how to use Scribus. Funny how that works ... I volunteered to give something back to the Linux community and wound up learning some new skills.
From Rudge:
I will never forget my experiences as part of the magazine staff.
One thing that caught me "off guard" was the sheer amount of time and effort that goes into it.
When I first volunteered, I was thinking, "OK, an hour or two each month, no big deal." Boy, was I wrong.
I've been there, done that and my hat is off to them.
The people that put that magazine together spend a considerable amount of their free time doing it, and deserve way more than a "thank you" or a "pat on the back."
"Passion" is the only thing I can think of that would drive a person to continue that kind of work.
From YouCanToo (Mr. Cranky Pants):
How quickly time has gone by since Issue #1 back in Sept 1, 2006. It has been very popular, since the beginning. I was disappointed when in January 2009 they announced the magazine would only be published quarterly. I remember Archie announcing in the July 2009 edition, "I take great pleasure, as this month's interim chief editor, to introduce to you to PCLinuxOS Magazine's new Chief Editor, Paul Arnote (aka parnote)." Once again, the magazine grew in size and popularity.
The November 2011 issue was a sad time for many PCLinuxOS users when we found out that Joe Gable, better known to us forum members as Joble, had been murdered by his estranged wife. Joble is still missed by those who knew him.
In the February 2013, the magazine saw some layout changes in the HTML, in an attempt to streamline the production of the HTML version. That same month, I started hosting the magazine's website, and also took over the HTML layout from Rudge. The magazine once again grew in May 2012, with the addition of the eBook version. It is published both in EPUB and MOBI formats.
The magazine has has manage to grow, despite having such a small staff of members. The magazine is something that each and every one of us, as PCLinuxOS members can be proud of. Yes, we are indeed a big family, spread across the Globe. Bound by a common interest - that is PCLinuxOS.
Please, help the magazine continue to grow and bring enjoyment for many more issues to come! Got an idea for an article? Even if you can't write it yourself. Let the magazine staff know and we'll help you out.
From smileeb:
First: The OS. Second: The forum and members. Third: The magazine.
First: When I put my first version of PCLinuxOS on it was during their baby step start. It went on like a fresh coat of paint, no skips, no drips and as smooth as glass.
I was so interested in Linux, I even paid for a couple of versions. But, being a novice and a complete dummy in how Linux works, I had major problems. I was almost ready to stay with Windows. Then I tried a few of those other free OSs and started to have a little luck.
PCLinuxOS 98 was the winner. I removed the version of Linux I was running and installed PCLinuxOS. It ran so much better, easier and the updates never caused a problem.
Second: When it comes to a forum and members, you can't beat the PCLinuxOS family. It is a family in every sense of the word, and I think every member wished their family could get along and be as talented as this one.
The fields of talent that the members of this forum have blows my mind when one of them steps forward with their aid and help. This forum is so friendly and helpful with solving problems. On other forums I belonged to, you either got no answer or were told almost to get lost. The LUGOR group I belong to here has a bad attitude. They are mostly IT people and don't seem to have time for newbies. When they have an install fest, they only want to install a particular version. They get mad at me when I'm able to install a version of PCLinuxOS on a machine that they could not install their version on. My foster father and a teacher once said to me you never talk over the heads of the people you are talking to. You do not want them sitting there and wonder what you said. This forum has a great example of a person who never speaks over your head and leaves you wondering. OP gives the best directions, and I think there should a PDF available with all his fabulous tips and solutions.
Third: The monthly publication done by people who are miles apart is another great feat by members of the forum and showing their talent. This publication is a manual on how to run PCLinuxOS and use its many applications. The only part I feel bad about is they allowed me to be a helper and bring members info to the magazine, and I'm not getting any responses. Unfortunately, many of my PMs do not get answered.
From Pete Kelly (critter):
The day that I started to write my first article for the PCLinuxOS Magazine was also the first time that I had ever written anything intended for publication. The very idea that what I was putting down in writing would be read by who knows how many strangers was unnerving. Would these people think that I was an idiot? Would they laugh and criticise my poorly written efforts? After all some of the intended audience are very accomplished Linux users. Would I be good enough? Would it even be accepted for publication? I'm no journalist.
My concerns were unwarranted. The editing team of the magazine are a friendly lot who know how to tidy up and correct a text so that it reads as intended, and is suitable for publishing in what is a community magazine designed to be helpful and informative. Seeing your work in print is nice, and makes your creative efforts seem acceptable and appreciated.
Once I got started writing, I got a lot of personal satisfaction from what I produced. Not wanting to mislead people, I did a lot of reading to ensure that I did in fact understand the subject about which I was writing. I learned a lot along the way, much more than I would have learned in the normal course of events simply using the tools and applications that go into making the Linux operating system so flexible and comprehensive.
There are many thousands of programs written for the Linux system, many of them written by very clever and often professional programmers. A good programmer is, though not necessarily, a good documentation writer. Often a few pages written by somebody with a different perspective can help to demystify the comprehensive but often baffling documentation supplied by the programmer. The programmer obviously understands his program and so cannot see why it is not obvious to others.
You may have used a program, but had to go through a learning curve to get it to do what you wanted. If you have studied the supplied documentation, searched the internet for examples and then repeatedly tried and modified them until you understood what you were doing, then why not write it up and submit it to the magazine in order that it may help others?
Open source software is given freely so that others may benefit. It is this free interchange that has helped to build Linux and to shape it into what it is today. It is not only the programs that form the Linux community, but also a general attitude of sharing ideas and information and of helping others to achieve their aims is what binds the whole system together.
Whatever your level of experience, you can share that experience with others and learn as you go. No one will laugh or criticise, I promise, and you will get a sense of satisfaction from doing so and, as a bonus, you will also have a permanent, personal account of how you achieved things.
From Rodney Adkins:
I had a pleasant surprise in my email in­box last night: it was an email from the Chief Editor of PCLinuxOS Magazine, Paul Arnote [parnote]. That email was an invitation to write an article for the magazine as it celebrates its one hundredth issue publication.
So with an invitation to write about the magazine, let me take you back to the very beginning of the project and my part in getting the HTML edition up and running.
It all started with someone suggesting the idea of a magazine on the forum. It did not take long for a few of us, DevNet, Archie, ClareOldie, Tim Robinson, Exwintech, and myself, Duf (with others I cannot remember) starting a group to bring the idea to life.
There was a system set up where documents that were submitted to the magazine went to the Chief Editor Archie. He in turn sent them to proof readers, and they in turn sent them on to others such as the people named above. They in turn would send them back to Archie, who would them turn the articles into a PDF magazine.
We were all excited about our first publication deadline. I do remember that my email in­box was very busy the month leading up to the first publication. Ideas on how the magazine was to look and feel were continually being discussed. It was a real community effort and I was thrilled to be apart of it.
Our deadline for the publication was a Monday in September 2006. The Friday before the deadline, someone proposed an HTML edition to go along with the PDF version. In the discussion on this issue, I volunteered to do the coding of the HTML edition and be responsible to getting it up on the net. I was told not to worry about getting it up and running for Monday morning launch, but it became important for me to have it live at the same time the PDF version was ready for download.
It was just after three o'clock in the afternoon Friday that I sat down at the computer and started to work on the HTML version of the project. My first priority was to have the HTML version live at the same time the PDF version was launched. My next concern was that I had to keep the site basic and easy to code. I did this because I had a serious health issue and did not know how long I could dedicate time to the project. The last thing I wanted was for me to leave and the HTML version close because the project could not find someone to code the articles.
My plan was simple, build a template for the site and make it as simple as possible. I knew what the PDF was going to look like, so I started on the templates for the HTML version. In those first days I used gedit to code HTML and CSS alongside Firefox to check the results. I worked through the night and all day Saturday. I did not stop until one a.m. Sunday morning. By that time I was quite pleased. I had the design and templates done and using the KISS principle, (keep it simple stupid) I was ready to start coding all the articles.
I was back at my computer early Sunday morning and started the process of adding HTML code to the articles. The deadline was fast approaching. As stated. I wanted the site live by midnight to make the Monday schedule but missed it by nearly an hour.
As I uploaded the site to the server, I had a great feeling of satisfaction. I checked the site to make sure it was working in different browsers and then retired for the night.
The first thing I did the next morning was check the forum to see if the magazine had launched. It had and the feedback was positive from the PCLinuxOS community.
I worked along side a group of very dedicated people on the magazine for months. Sometime after the launch of the 2007 PCLinuxOS operating system, I had to quit the project because of health issues. Thankfully keeping it simple worked and the guys took over coding the article and eventually found someone else to take care of the HTML version.
Those that I worked with -- ClareOldie, Exwintech, Archie, and Tim -- became internet friends. Some of those friendships are still going. Sadly, others that gave time and expertise are no longer with us. Some have moved on to other places. To the small group that started the project, (I believe PCLinuxOS was one of the first Linux distro to publish a magazine) and especially to those that now carry on the project, I salute your dedication and congratulate you on achieving the publication of your 100th issue!
Rodney Adkins
http://radkinsphoto.ca/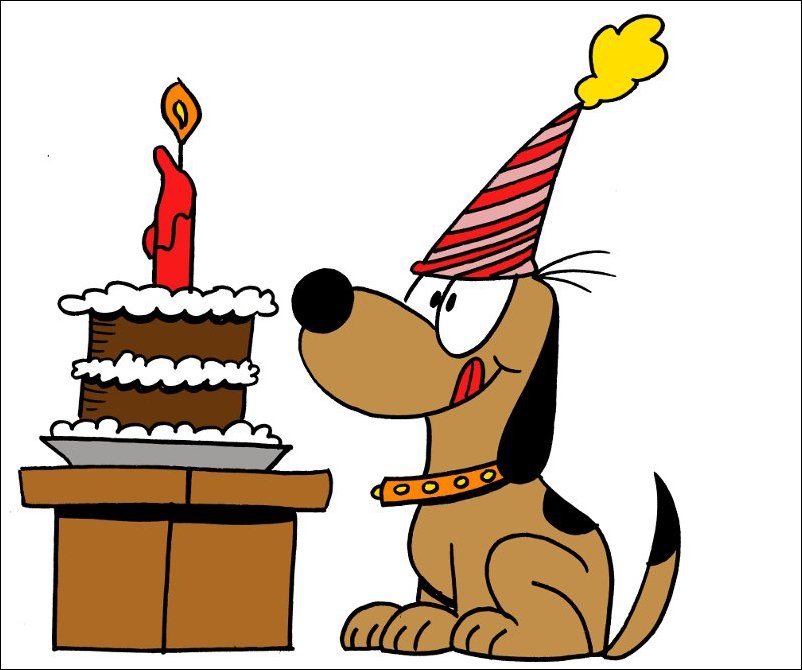 From Meemaw:
I joined the magazine staff in 2007 as a proofreader. Tim Robinson posted a request for staff members on the forum, and I remember thinking, "I'm not too bad at proofreading - I could probably do that." I PM'd him immediately with my request to be added to the magazine staff, and started proofreading articles. I thought that correcting grammar and spelling was probably all I could do, since most of the articles were pretty technical, and I was just starting to learn about Linux.
I was sad when Tim resigned as Chief Editor in August 2007, but his medical problems forced him to give it up. I was equally sad when Papawoob resigned in August of 2008 for personal reasons. They were both very good Chief Editors. Doug Wilson (historyb) took over in September of 2008 and left in May of 2009. During this time, we saw some upheaval at PCLinuxOS and in the magazine. I won't spend any time describing those happenings because it is now "water under the bridge," but I will say that PCLinuxOS and the magazine survived the upheaval and came back stronger than ever. Archie resumed the job of Chief Editor, but made it clear to all that he was only temporary until he could find someone to take over as a permanent Chief Editor. We are very lucky that parnote took the responsibility, as he is also an excellent Chief Editor.
During that time, my work schedule became very busy, so I decided to take a few months off, but came back in September 2009, again as a proofreader. I had written a couple of things earlier, but in October, however, I wrote an article on scanners because of a problem one of my forum friends had voiced. Parnote soon asked me to do some articles on programs that I use all the time. From there, I have written some sort of article nearly every month!
Eventually, I also started to lay out part of the articles that are combined every month into the finished PDF. I really enjoy it!
Near the end of 2010, Stricktoo (the Assistant Editor) notified parnote that he had gotten extremely busy with law school and had to give up the magazine staff. At that point, parnote appointed me as an Assistant Editor along with Stricktoo, and in October of 2011, he removed Stricktoo from the staff (due to his inactivity with the magazine), and I have been the sole Assistant Editor ever since.
I enjoy writing for the magazine, and hope the readers enjoy my articles. I think every writer is worried about how their articles will be received. Since I came back to the magazine staff in 2009, I have done several article series, including LibreOffice, Scribus, financial (checkbook) programs, photo viewers/editors and tutorials on Inkscape and GIMP. I also construct the puzzles every month (so if you find a mistake, please PM me and let me know).
I know it sounds like I do a lot, but parnote does even more! He writes more articles than anyone else does, and is instrumental in ensuring that the magazine production schedule runs smoothly, from the cover to the finished product and its posting to the magazine site. Between the two of us, we have constructed nearly all of the Special Editions (starting with the KDE 4 SC Special Edition in the Fall of 2010), as well as every monthly issue since September, 2009.
I just want to wish the magazine and staff, Happy One Hundredth Issue! May we enjoy one hundred more!
From Paul Arnote (parnote)
I remember it ALL very well. I remember all the discussions we had regarding the future of The PCLinuxOS Magazine in May and June of 2009. Archie had retaken the helm in an effort to revitalize the magazine after a tumultuous incident with the May 2009 issue, that paralleled some turmoil involving PCLinuxOS while Texstar was on a medical leave from his duties as the head of PCLinuxOS.
I had some journalism experience (I graduated from the University of Kansas with a minor in photojournalism, and worked for a number of traditional media outlets as a newspaper photographer). I had also written a couple of articles for The PCLinuxOS Magazine. So, when they were looking for a new Chief Editor, I tossed my name in the hat.
Originally, upon my selection to the top post of the magazine, Archie stated that it might only be for a year or two, or longer if I wanted. How little did I realize at that time that I'd still be the magazine's Chief Editor nearly six years later! (It'll "officially" be six years with the July 2015 issue).
During that time, I have written over a few hundred articles for The PCLinuxOS Magazine. I actually tried to count them up at one time and keep a running tally, but that endeavor fell by the wayside, as I focused more on each upcoming issue of the magazine. I also realized -- as I'm writing this article -- that I was announced as the magazine's Chief Editor in Issue 30. Now, here we are, 70 monthly issues later, celebrating the 100th issue of The PCLinuxOS magazine. In other words, I'm responsible for 70 percent of the issues! That's just mind boggling!
I love writing for the magazine, and I also love leading The PCLinuxOS Magazine. When I write my articles, I try to make them fun when I can, and I also try to make them a definitive reference resource. If you think I can remember all of the topics I've written about, you would be sorely mistaken. Instead, I'm frequently going back and looking up old articles I've written, using them as I intended them to be used when I wrote them -- as a reference resource. I also try to make them as easy to follow along as possible, so experienced users and new Linux users alike can benefit from them.
While our target audience is PCLinuxOS users, I'm also acutely aware that The PCLinuxOS Magazine is read by users of other Linux distros. Across several Linux forums, I see regular mention being made of the articles we run in our magazine. I see regular mention that users of other Linux distros regularly read The PCLinuxOS Magazine. Much of the information we include in our articles applies not only to PCLinuxOS, but to many different Linux distros. We just put a PCLinuxOS spin on it. After all, it's still all Linux. >/p>
I'm also ever cognizant that The PCLinuxOS Magazine doesn't belong to any one person. Rather, the magazine belongs to the PCLinuxOS community. This is THEIR magazine, and it has only been entrusted to my stewardship to nurture it, protect it, and help it grow. It is my continuing goal to honor the trust that's been afforded me.
Summary
Many, many people have contributed over the years to make The PCLinuxOS Magazine the success that it is today. Some of those people, unfortunately, are no longer with us in this world. Joble, exwintech, N1PTT, MikeH were either strong supporters of the magazine or contributors to the magazine. It would be impossible to thank everyone individually, so I'd like to take this opportunity to thank everyone who has helped to make The PCLinuxOS Magazine what it is today. We also hope that we have not left anyone out, and if we have, you have our sincerest of apologies.
The PCLinuxOS Magazine is unique. Our magazine is the first community magazine for any specific Linux distro, and definitely the one that has been published continually for the longest amount of time. The PCLinuxOS Magazine is an asset to the PCLinuxOS community, and characterizes how normal users come together to help their fellow users. I also believe that the magazine helps to bind us together as a community and family.
Over the years, we hope that we have met our goal of trying to include something for everyone in each and every issue of the magazine that we publish. We also hope that we will continue to do exactly that as we march towards the next 100 issues.