by Paul Arnote (parnote)

Let's take a look at the history of The PCLinuxOS Magazine.





Hello PCLinuxOS users and friends,

It is with great pride, especially for me, to be part of a worthwhile project for an enthusiastic community serving an outstanding Linux distro, PCLinuxOS. The magazine project is another good example of how we can "give something back" to the developers and the whole community.

Do we really need another online magazine in this ever-so-bloated information library? What would be in the magazine? Who would be doing it? And most important, who is it for? These were the very first questions that came to my mind when I took up this post. My only answer is PCLinuxOS.

The contents of the magazine will be mainly contributions from community members. PCLOS users, like you or me, can participate in the project. It will, as Canonical likes to say, always be free of charge to the community and the digital universe.

Look around you. Aren't we among, if not the first Linux community to publish our own online magazine? This feat alone makes me very proud, and I hope you will be too.

In our milestone issue, we have put together the first collection of material from our users. It was going to be a simple layout; and it still is; and it was to be minimal yet we believe we have exceeded the expectations with our community's accomplishments in this project.

Finally, a request. Let us all work together, in whatever small ways we can, to make PCLinuxOS the best Linux distribution.

Peace to the world,

Archie




And that is how it all started with the editor's column in the September 2006 issue of The PCLinuxOS Magazine. The forum discussions about the earliest origins and formation of the magazine from MyPCLinuxOS are long gone, lost to time in the digital ethernet. Even archive.org's WayBack Machine comes up empty. Most of the people who helped start the magazine have moved on. Those among us who were involved aren't retelling the story, either.

For those "newer" users around here, MyPCLinuxOS was a forum site where PCLinuxOS community members could go to participate in a variety of special projects, learn to package, and discuss other advanced topics that (at the time) really didn't fit anywhere in the main forum. It was later made part of the main PCLinuxOS forum when a packaging board and advanced user's area were added.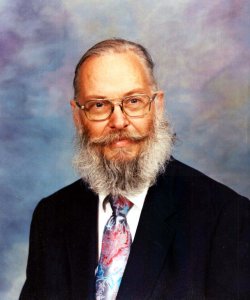 Tim Robinson
Archie remained the Chief Editor of The PCLinuxOS Magazine for the September 2006 and October 2006 issues, before handing over the reins to Tim Robinson with the November, 2006 issue. Starting with the September 2007 issue, the magazine saw its first "changing of the guard" when Tim stepped down as the Chief Editor due to health reasons, and John Paxton -- a.k.a. Papawoob -- took over as the magazine's Chief Editor.
John Paxton, a.k.a. Papawoob
The magazine saw its third Chief Editor in September 2008 when Papawoob had to step down from the position for personal reasons. The reins were then picked up by Doug Wilson, a.k.a. historyb. Between September 2008 and June 2009, things didn't go so well for the magazine. In that time, Doug only managed to publish four issues of The PCLinuxOS Magazine. This was also at a time of some turmoil for PCLinuxOS (which some term a mutiny, and others term a failed coup de tat), when some packagers left PCLinuxOS to create their own distro (which has since folded). Doug claimed there wasn't enough to write about for a monthly magazine, and had attempted to make the magazine a bimonthly publication. But even then, he couldn't publish the magazine on schedule. Finally, Doug tried to "kill off" the magazine after a disagreement with Texstar, by withholding the "keys" to the magazine's website and unilaterally declaring the magazine dead. He then aligned himself with those who had defected from PCLinuxOS to start their failed distro.
Once again, Archie stepped into the spotlight to help insure that the magazine project would not die. The PCLinuxOS Magazine was "reborn" in July 2009, with Archie once again sitting in the Chief Editor's seat. In that July 2009 issue, Archie announced me as the magazine's Chief Editor. It is a position that I've held ever since. Almost immediately, I announced Andrew Strick (stricktoo) as the assistant editor of the magazine.
Meemaw rejoined the magazine staff after a brief time away from the magazine, with the September 2009 issue. Soon, Andrew's time and life were consumed by law school, so Meemaw was announced as a second assistant editor in August 2010. Eventually, due to a lack of available time, Andrew had to give up his magazine role.
Back in those early days of the magazine's rebirth, we had a separate forum just for the magazine. That, too, has been shut down and all discussion about the magazine has been brought into the main PCLinuxOS forum. It makes perfect sense, so that PCLinuxOS users have only one place to visit to discuss the magazine. In hindsight, it probably should have been that way all along (but then, hindsight is always 20/20).
Since the time I took over at the helm of the magazine, we've managed not only to produce the magazine on a monthly publication schedule -- every month, but we've also created 10 special editions of the magazine to help serve as additional reference resources for the PCLinuxOS community. During that time, we've seen the addition of several regular monthly columns. The current ones are ms_meme's Nook, Screenshot Showcase, Meemaw's monthly graphics tutorials, a Game Zone column, YouCanToo's PCLinuxOS Recipe, PCLinuxOS Puzzled Partitions, and smileeb's PCLinuxOS Family Member Spotlight. We also launched a new regular column last month, called Tip Top Tips.
Others, like the Wiki Wicket, Repo Spotlight, Mark's Gimp Tip & Double Take, ms_meme's Forum Foibles, and Gadgets & Gear are no longer published, but definitely had a role in shaping the look, feel and character of The PCLinuxOS Magazine during my tenure. It would not be unusual, though, to see any of the "retired columns" make an occasional encore appearance. I think it's important that the magazine continues to evolve as time goes on, to better reflect not only the changes in the Linux landscape, but also reflect the evolution of our user base.
Producing the magazine every month requires a multifaceted approach. We publish the magazine as a downloadable PDF file (which is assembled every month by Meemaw and me), an online HTML version, and as MOBI and EPUB ebook versions. Over the years in my role as the Chief Editor, Galen Seaman (gseaman), Kori Tilcock (Sproggy), Russell Galloway (Rudge) and David Moore (YouCanToo) have managed publication and maintenance of the HTML version. Most recently, YouCanToo is responsible for adding the ebook versions of the magazine, allowing users of ebook readers to also enjoy The PCLinuxOS Magazine.
For all of us involved, it truly is a labor of love. It also allows us -- and anyone who chooses to participate -- to give something back to PCLinuxOS. After all, Texstar, the developers and the packagers already give so much to us in providing PCLinuxOS for us to use, free of charge, that it feels nice to be able to give something else back to the community.
Here's to looking forward to the next 100 issues! We hope that you have found something of interest in each of the 100 issues we have published thus far, and we hope to continue doing so for a very long time to come.