by CgBoy
Déjá Dup is an easy to use GUI frontend for the command-line Duplicity backup tool. It offers support for doing automatic, incremental, and optionally encrypted backups to cloud services, remote servers, or local folders.
Déjá Dup has a simple, well designed interface. The main Overview tab is where you can manually start and restore backups from, and it'll tell you when the last backup was performed, and when the next one is scheduled for.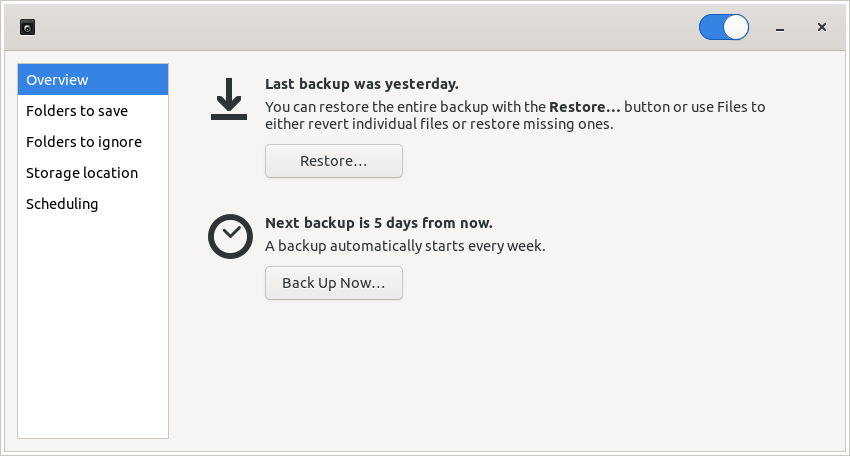 From the next two tabs you can select which folders you want to be backed up, and which ones to ignore. From the Storage location tab you can set where the backups will be saved. You can choose a cloud service (Amazon S3, or Rackspace Cloud Files), a remote server (FTP, SSH, WebDAV, or Windows Share), or a local folder. If you have an external storage device connected, such as an external hard drive or a flash drive, it will also appear as a storage location. Unencrypted backups are saved as difftar.gz files, and encrypted backups are difftar.gpg.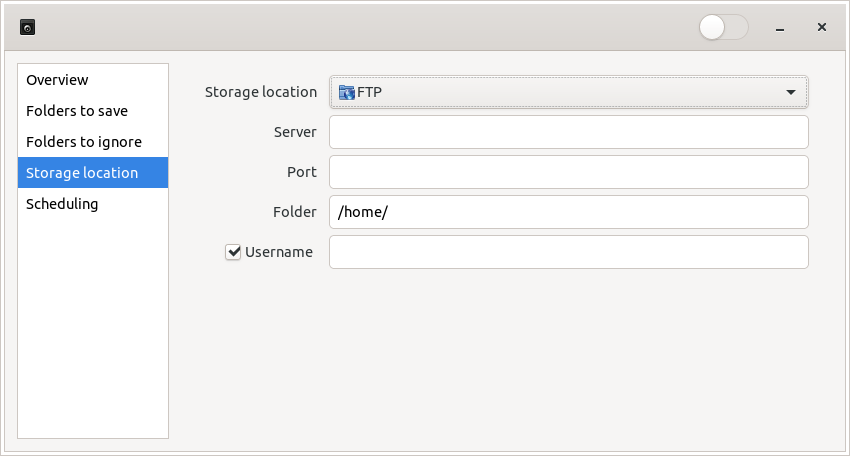 The switch in the top right corner of the window enables the automatic scheduled backups. From the Scheduling tab, you can set Déjá Dup to perform backups every day, or every week, and for how long to keep the old backups around before deleting them. Déjá Dup uses its own scheduling service, rather than cron.
Backups can also be started at any time from the Overview tab. When you first start a backup, you will be asked if you want to enable password encryption or not.
Restoring backups is easy, and as I said earlier, can be done from the Overview tab. You will have to select the location the backups were saved to, the date to restore from, and finally, where to restore the backups to.
Summary
Déjá Dup is not the most advanced backup application available for PCLinuxOS, but it's really very simple to set up and use, and I haven't had any problems with it. It would be nice if you could have a bit more control over what time the scheduled backups start, though, rather than just daily or weekly.