by Alessandro Ebersol (Agent Smith)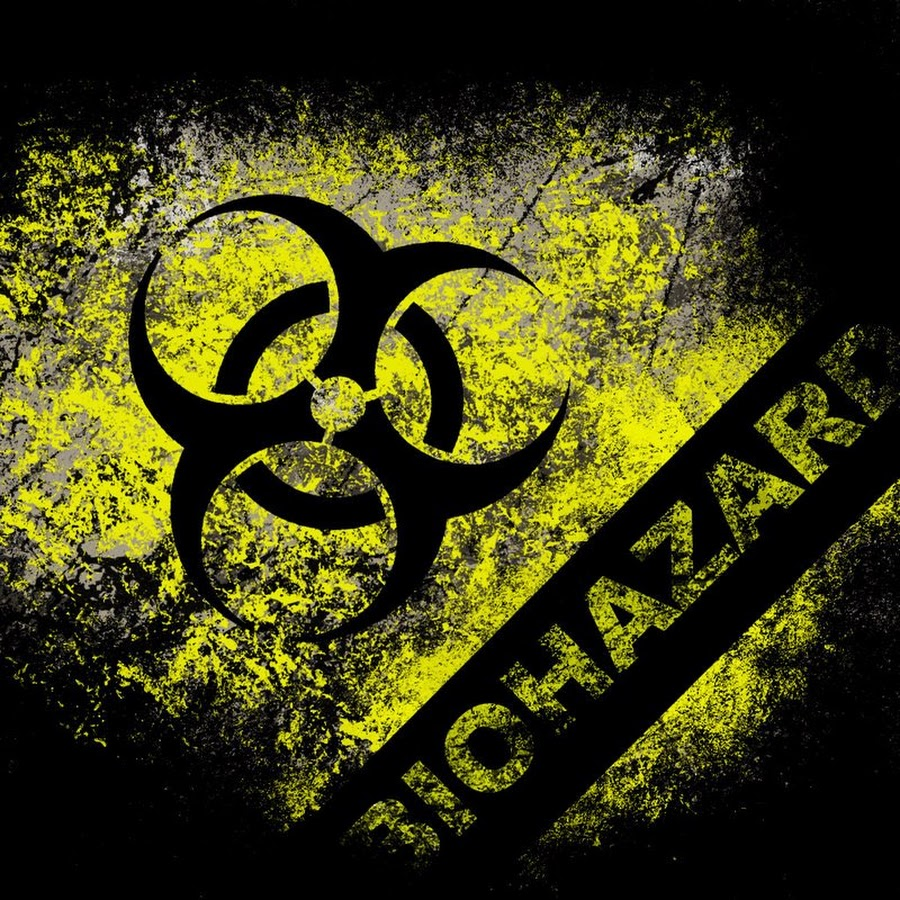 Well, since we are all quarantined, forced isolation, to prevent the proliferation of COVID-19, this does not mean that it is a frustrating and boring period. There are many things possible to do at home in those times.
Families, who did not see each other very often, will once again be able to strengthen their ties, talk face to face (and not via whatsapp). I believe that, in some cases, the flame of romance will be rekindled. Of course, for every family brought together by this pandemic, there are very ugly cases of domestic violence that can even get worse.
But, let's try to look at the positive side of it all, and, with these forced "vacations", let's try to spend time in the best possible way, with a great companion: PCLinuxOS!
What to do now in this isolation then? We'll see now!
Playing with your PCLinuxOS
Well, first of all, I would like to say that I am over 50. There is a prejudice against those who play, but this prejudice has to be undone: There is nothing wrong with playing with your computer. Many point a finger and say: A man of that age, playing kids' video games! Well then, collecting retro-games is on the rise right now (the way the games industry goes, it's no wonder). Metal Jesus, a YouTuber, is the living proof: he might be older than me, and he only has reviews of retro video games on his channel. Well, with that out of the way, let's look at the game options available for PCLinuxOS in this period.
GOG.com: Stay at home.
The well-known Polish company GOG.com (owned by CD Projekt Red), the creators of the Wytcher game series, has a promotion for people not to leave their houses: Several free games, for all of us, who are in this isolation. On its website: "Even though the sun is shining and the flowers have already started to bloom where you live, health and safety are on everyone's mind now. Closing the blinds and playing video games can be one of the good ways to relax and spend your time at home. We are here to help you choose your next big adventure with this selection of free games from our catalog and a huge Spring Promotion until March 30th." (Editor Note: Date may have passed but there are still many discounted games.)
The free games are at https://www.gog.com/partner/stay_at_home
E, its spring promotion is at: https://www.gog.com/games?page=1&sort=popularity&price=discounted
Game Jolt
Game Jolt (GJ) is a free and commercial video game hosting service (in the browser and via a downloadable client) with social functions. Co-founded by Yaprak and David DeCarmine, the initial website launched on January 1, 2004, and was created by David DeCarmine.
The website has several free games for Linux, at this link: https://gamejolt.com/search/games?q=Linux&page=1
itch.io
itch.io is a website for users to host, sell and download indie video games. Launched in March 2013 by Leaf Corcoran, the service hosts almost 100,000 games and items in February 2018.
itch.io also allows users to host game jams of games, during which participants have limited time (usually from 1 to 3 days) to create a game. Some of the most notable game jams hosted on itch.io include Game Off and Game Jam from the Game Maker Toolkit.
Games for Linux are on this link: https://itch.io/games/free/platform-linux
A site that defies any definition
The Internet Archive
Internet Archive is a non-profit organization dedicated to maintaining a multimedia archive of information. It was founded by Brewster Kahle in 1996 and is located in San Francisco, California. The Archive includes "captures" (or snapshots) of web pages. These captures are archived copies of the pages and may be available in more than one version if they were archived at different times. This allows you to observe its evolution. The archive also includes software, movies, books, and audio recordings (including recordings of live shows / concerts by bands that allow it).
The collection intends to keep a digital copy of these materials for historical consultation. The organization, to justify its mission, makes reference to the case of the Library of Alexandria. Because it has the objective of preserving human knowledge and making it available to everyone, preventing it from being lost for different reasons (as happened, tragically, in the case of the aforementioned library).
Its collection houses a large number of files of various types, such as audio, video and text, the vast majority of them in the public domain, with Creative Commons licenses or other licenses that allow free distribution.
Its collection is divided into:
Wayback Machine: Keeps snapshots of internet sites, for archiving purposes.


Book Collections: Contains collections of books in the public domain that have been digitized by the Internet Archive. The Internet Archive operates 33 digitization centers in 5 countries, digitizing around 1,000 books a day, totaling more than 2 million archived books.


Open Library: Project that aims to create a page for each book already published: It already has records of 25 million books published.


Media Collection: Consists of collections of: Audio collection, recordings ranging from 1800 to the 1960s, Brooklyn Museum, Brooklyn museum collection, New York, Images collection, consists of more than 880,000 items, magazine covers, images from NASA.


Machinima Archives: films made in machinima (from game or video game engines or software such as Blender or Maya)


Moving Image Archives: The Internet Archive contains a collection of approximately 3,863 feature films and other audiovisual files: newsreels, classic cartoons, pro and anti-war propaganda, The Video Cellar Collection, Skip Elsheimer's "AV Geeks" collection, Prelinger Archives.


Programs: The Internet Archive has "the largest collection of online historical software in the world", covering 50 years of computer history in terabytes of computer magazines and periodicals, books, shareware disks, FTP sites, video games, etc. The Internet Archive created an archive of what it describes as "vintage software", as a way to preserve them. The project called for an exemption from the United States' Digital Millennium Copyright Act to allow them to bypass copy protection, which was passed in 2003 for a period of three years. The Archive does not offer downloadable software, as the exemption is solely "for the purpose of preserving or reproducing in digital files published by a library or archive". The exemption was renewed in 2006 and in 2009 it was extended indefinitely, awaiting new legislation. The Library reiterated the exemption as a "final rule" with no expiration date in 2010. In 2013, the Internet Archive started providing abandonware video games that can be played in a web browser via MESS, for example, the Atari 2600 game ET the extraterrestrial.
Since December 23, 2014, the Internet Archive presents, through a browser-based DOSBox emulation, thousands of PC / DOS games just for "school study and research purposes"
So, in the Internet Archive you can have hours and hours of fun without spending a dime. URL: https://archive.org/
Free Online Movies
There are several sites on the internet where we can watch audiovisual pieces for free.
The Internet Archive, mentioned above, is one of them. But, we have more.
YouTube: TCC Channel - Timeless Classics Now in Color. Features classic films colorized by AI.
YouTube:Channel Maverick Movies. Movies by the independent American production company Maverick Movies.
YouTube: List of complete films on Reddit. https://www.reddit.com/r/fullmoviesonyoutube/
Tubi.TV: Streaming site with several titles, which has already been covered by PCLinuxOS Magazine.
IPTV
The subject of IPTV has already been well discussed on the pages of PCLinuxOS Magazine, however, one more link doesn't hurt, does it?
On this site, on Github, there are playlists from several channels: https://github.com/iptv-org/iptv
And from this site, you should download the following playlist: https://iptv-org.github.io/iptv/index.country.m3u
With access to more than 800 channels worldwide. The playlist is updated every 16 hours, so there is no reason to download playlists continuously.
On the Github page, you can select lists according to the language, countries and genres you want to watch.
Music
There are several sites to listen to music for free on the internet. I will list some below.
Jamendo: Jamendo is a music website based in Luxembourg and an open community of independent artists and music lovers. A subsidiary of the Belgian company Audio Valley, and the Independent Management Entity (IME) since 2019. Originally, Jamendo was a music platform under Creative Commons licenses. In October 2015, Jamendo no longer presents itself as such, but as a free streaming service and free download for personal use. Jamendo's goal is to bring together musicians and music lovers, offering opportunities for artists to become better known and earn money through the licensing service.
Kevin MacLeod: born September 28, 1972, is an American composer and musician. MacLeod composed more than 2,000 royalty-free pieces of music and made them available under a Creative Commons copyright license. Its licensing options allow anyone to use his music for free, as long as he receives attribution (credit), which has led to his music being used in thousands of films. His music was also used in some commercial video games, such as the Kerbal Space Program.
The Mod Archive: The Mod Archive is a website dedicated to indexing and archiving playable MOD music files. It allows anyone to upload modules and provides graphics, reviews and ratings of music files based on a community effort. The formats covered by the website are MOD, IT, XM, AHX, MED, STM, S3M, MO3, MTM, 669, AMF, AMS, DBM, DIGI, DMF, DSM, FAR, GDM, IMF, J2B, MDL, MPTM, MT2, OKT, PLM, PTM, STM, ULT and HVL.
SoundCloud: is an European online audio distribution platform and a music sharing website based in Berlin, Germany, which allows its users to upload, promote and share audio. Started in 2007 by Alexander Ljung and Eric Wahlforss, SoundCloud has grown to become one of the largest music streaming services on the market, reaching more than 175 million monthly users worldwide. SoundCloud offers free and paid membership on the platform, available for desktop or mobile devices. SoundCloud influenced the music industry through the success of many artists who emerged from the music sharing service. Platform artists can distribute their work for free, which can be accessed by all users. SoundCloud has received support from many investors and other media platforms like Twitter, although the streaming platform itself has dealt with funding issues and laid off many employees to remain profitable.
Learn
We can use this time to learn new things, as there are several free online course sites.
Udemy is an e-learning platform, created by Eren Bali, for e-learning, so professionals can both study and teach. The content of the courses is very varied, with self-help courses, music theory and taking care of domestic animals to programming (from basic to advanced), data analysis, design, sales and others with a professional purpose, some free and others paid, with certificates or not. The platform, in the first half of 2019, had more than thirty million students, about one hundred thousand published courses and forty-two thousand instructors in more than fifty languages.

Free courses can be found at this link: https://www.udemy.com/courses/search/?q=free%20courses&src=sac&kw=free



Udacity is a for-profit educational organization founded by Sebastian Thrun, David Stavens, and Mike Sokolsky. It was born out of an experiment at Stanford University, in which Sebastian Thrun and Peter Norvig offered the online "Introduction to Artificial Intelligence" course to anyone, free of charge. More than 160,000 students in more than 190 countries enrolled. It started operating in 2011. According to the company, its goal is to make cutting-edge education accessible to everyone.

Its free courses can be found at this link: https://blog.udacity.com/category/free-courses

So friends, there's a lot to do in this time of isolation. Have fun, play, listen to music, read, and even seize this time to learn new things.

So, don't stay still. Use your PCLinuxOS and we will spend this period in the best possible way.

Take care then. Stay at home. Stay safe. And most of all, stay healthy.