by YouCanToo/The_CrankyZombie
Santa says, "Ho... Ho... Ho..."
It's that time of the year once again. So let's get right to it.
For those that are challenged by bread making now you can make and bake it all in the same container. Use it in the oven or the microwave.
Silicone Bread Baking Bowl Multi Oven Steamer Loaf Bread Maker $18.88
Bring back fresh memories of yesteryear, and make your own fresh cream butter.
Kilner Butter Churn $39.95
Enjoy delicious, homemade bacon for breakfast, lunch and dinner! Contains everything you need to make 5 pounds of bacon in the convenience of your home.
DIY Bacon Curing Kit $27.95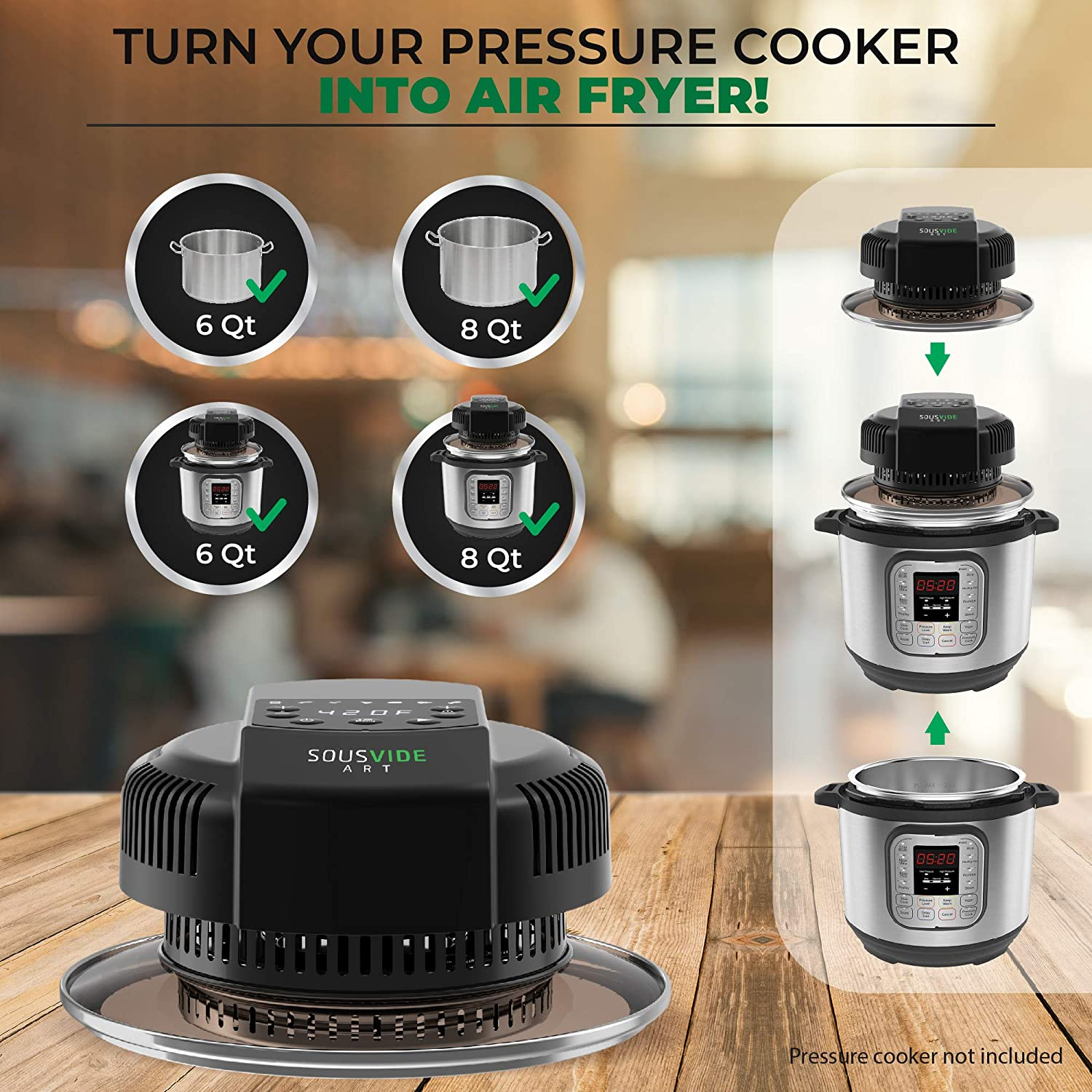 Make your instant pot do double duty. Turn it into an air fryer. Fits the 6 or 8 quart Instant Pot.
CrunchLid by SousVideArt $79.99
For the Budding Brewmaster
Craft beer. It's not just for mom and dad anymore. We're talking about root beer, of course. And now your little foodie can make their own at home. Includes ingredients needed to brew up a fresh batch of root beer.
DIY Root Beer Science Kit $18.00
Ah, nostalgia. Give yourself a double dose with this grown-up, just-for-you version of one of childhood's greatest gadgets: the reel viewer. Assemble snapshots of your favorite memories and add them to your very own reel.
Create Your Own Reel Viewer $29.95
For the photographer in your life, or Fluffy Butt himself.
Funny Mug Black Coffee Mug $14.99
When no regular old band aid will do.
Bacon Strips Bandages $9.09
Bring a little warmth and a lot of fun hiking, camping, glamping, to the beach, on picnics, to the backyard patio, to tailgates, on RV adventures and road trips, or anywhere else you'd want to gather around a bonfire.
Portable Campfire $29.99
Satsuki Azalea bonsai have been grown in Japan for centuries and are widely considered the premiere variety for this use. They bloom later in the spring than other types; producing generous quantities of bright pink blossoms.
Satsuki Azalea Bonsai Tree $27.04