by Paul Arnote (parnote)
Have you noticed that the picture quality has been diminishing at your local movie theater? Well, you're not alone. An article on Vulture points to how bad projection is ruining the movie theater experience, and multiplexes are failing at their most basic function: delivering a bright, sharp image
Might medical researchers have discovered the proverbial fountain of youth? The National Geographic website takes a look at senolytics in their article about the groundbreaking promise of 'cellular housekeeping.' What if, as you aged, you could make your heart as good as new? Your brain? Every other part of your body that ages? That's the promise of what lies ahead with one of the major players in the quest for longevity: senolytic.
LastPass attacks began with a hacked employee's home computer. The investigation now reveals the password manager company's data vault was compromised, according to an article on TechRepublic. The password manager's company has released two security bulletins, one for LastPass users and another one for business administrators. Hopefully, most of you reading this were like me, and ditched LastPass altogether after they severely limited the "free accounts," which included deleting all of my data from LastPass and porting everything over to BitWarden. We covered the move from LastPass to BitWarden, as well as the whole LastPass money-grab, in the April 2021 issue of The PCLinuxOS Magazine.
The discovery of giant superclusters of galaxies, known as the Giant Arc, are challenging our very understanding of the Universe, according to an article on BBC Future.
Get your telescopes tuned up (don't worry … you have time)! Make a note of the newly discovered comet with the lengthy name of C/2023 A3 (Tsuchinshan-ATLAS) as it gets closer to the Sun and our planet, it could shine brighter in Earth's night sky than many stars, according to an article on ScienceAlert. The comet's nearest approach to the Sun, or perihelion, won't be until September 28, 2024, before hitting its closest point to Earth a few weeks later on October 13, so you've got plenty of time to get your blanket and telescopes organized. Though estimates are extremely tentative, astronomers are predicting a brightness of magnitude 0.7 at the comet's perihelion. At its closest point to Earth, the comet's magnitude could reach an even more dazzling -0.2, which would make it one of the brightest objects in the night sky. Add in the effects of forward scattering, where the dust and ice of the comet reflects the light from the Sun, and we might even reach a -5 magnitude.
I love just about any topic dealing with WWII. There's a fascinating story about members of the German Wehrmacht (the German "regular" army), some American G.I.'s, and some French POW's fighting side-by-side against a 150 man force of the German Waffen-SS (the infamous "death squads") in the Battle of Castle Itter in Tyrol, Austria during the last days of WWII (just two days before Germany signed the articles of unconditional surrender) on the EL PAÍS website.
Ba-da-boomp-boomp-boomp … another Google service bites the dust. As if right on cue, the Google service known as Grasshopper is scheduled to be eliminated by year's end, according to an article on Android Police. Grasshopper was Google's app to help teach users how to write programming code. It was started in 2018 to help teach structured programming (using JAVA) to interested users. If you're interested, you can view the ongoing tally of services axed by Google here (yes, it's a whole website devoted to the Google body count).
A new malware dubbed HiatusRAT infects routers to spy on its targets, mostly in Europe and in the U.S., according to an article on TechRepublic. Lumen's Black Lotus Labs has exposed new malware targeting routers in a campaign named Hiatus by the researchers. The Hiatus campaign primarily targets DrayTek Vigor router models 2960 and 3900, which run an i386 architecture. These routers are mostly used by medium-size companies, as the router capabilities support a few hundred of employees' VPN connections.
By exploiting webcams and other IoT devices, hackers can spy on private and professional conversations, potentially giving them access to sensitive information, according to an article on TechRepublic. In a new report about insecure IoT devices, BitSight discovered that one in 12 organizations with internet-facing webcams or similar devices failed to properly secure them, leaving them vulnerable to video or audio compromise.
Mandiant, working in partnership with SonicWall Product Security and Incident Response Team (PSIRT), has identified a suspected Chinese campaign that involves maintaining long term persistence by running malware on an unpatched SonicWall Secure Mobile Access (SMA) appliance, according to a blog post by Mandiant. The malware has functionality to steal user credentials, provide shell access, and persist through firmwBitSightare upgrades.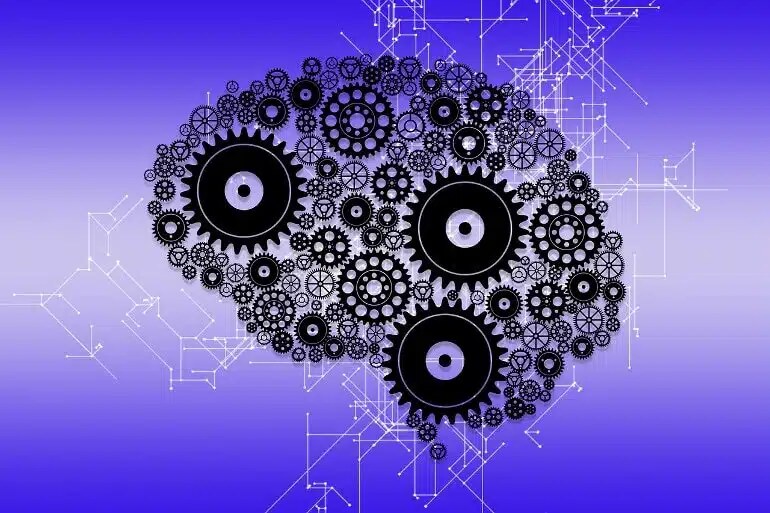 Might researchers have finally started to narrow in on things that cause age-related decline? Supplementing the amino acid D-serine helped to mitigate some of the age-related changes associated with a decline of the hypothalamic hormone Menin in mouse models, according to an article on Neuroscience News.
A higher density of food stores carrying less healthy options is associated with a higher prevalence of obesity, according to a report (PDF downlaod) from the Urban Institute and featured in an article on MedPage Today. "We find that areas of higher obesity prevalence are more likely to have greater exposure to the types of food stores likely to offer less healthy options, even when controlling for differences across counties," Elaine Waxman, MPP, PhD, senior fellow at the institute's income and benefits policy center, and colleagues wrote in the study. "The association between obesity and unhealthy food establishments holds true in both rural and non-rural areas."
One of the most popular VPN services, NordVPN, open-sourced its Linux client, according to an article on It's FOSS News.
Enable this setting to squeeze extra juice out of your smartphone's battery, according to an article on Lifehacker. Your new device might be too fast for its battery to keep up.
A quartet of mathematicians from Yorkshire University, the University of Cambridge, the University of Waterloo and the University of Arkansas has discovered a 2D geometric shape that does not repeat itself when tiled, according to an article on the phys.org website.
Researchers have developed a new molecule that limits magnesium transport in mitochondria. The drug prevents weight gain and liver damage in mice who were fed a high-sugar, Western-style diet since birth. After exposure to the molecule, overweight mice started to lose weight, according to an article on Neuroscience News.com.
Scientists warn of a spike in "flesh-eating" infections in parts of the U.S. due to climate change, according to an article from SciTechNews. Continued warming of the climate would see a rise in the number and spread of potentially fatal infections caused by bacteria found along parts of the coast of the United States.
DNA from Beethoven's hair unlocks medical and family secrets, according to an article in the New York Times, and widely reported on in many media outlets. By analyzing seven samples of hair said to have come from Ludwig van Beethoven, researchers debunked myths about the revered composer while raising new questions about his life and death.
Two organic compounds essential for living organisms have been found in samples retrieved from the asteroid Ryugu, buttressing the notion that some ingredients crucial for the advent of life arrived on Earth aboard rocks from space billions of years ago, according to an article on Geo News.
Toyota's electric cars will have wireless charging, thanks to Israeli tech. A new deal between Toyota and Electreon will yield built-in wireless charging for future Toyota EVs, as well as an easy-to-install kit, according to an article from Jerusalem News.
NASA and Axiom Space revealed a new spacesuit for the Artemis moon missions, according to an article on Business Insider. The spacesuit is black, but astronauts have to wear white when they're on the lunar surface. Axiom put a black cover on the spacesuit to conceal its "proprietary design."
AI ChatBots are all the rage right now. In an article on The Verge, the web is full of chattering bots, but which is the most useful and for what? They compare Bard, Bing, and ChatGPT. A similar article appeared on the PC Mag website.
A prominent Harvard physicist is planning a Pacific expedition to find what he thinks might be an alien artifact that smashed into the ocean, according to an article from The Guardian. Avi Loeb announced that he is organizing a $1.5m ocean expedition to Papua New Guinea to look for fragments of an object that crashed off the coast of its Manus Island in 2014.
50 years later, the creator of ethernet, Bob Metcalfe, wins computing's top prize, according to an article on CNET. The network technology first linked the computers of schools and offices. Now it connects us all to the internet. He won the 2022 Turing Award.
In 1965, in what became known as Moore's Law, Gordon E. Moore predicted that the number of transistors that could be placed on a silicon chip would double at regular intervals for the foreseeable future, thus increasing the data-processing power of computers exponentially. Moore, a co-founder and former CEO of Intel, died March 24, 2023, at his home in Hawaii at the age of 94, according to an article in the New York Times.